Back when Frank Sinatra and Marilyn Monroe were lighting Hollywood on fire, this estate outside Los Angeles was where they'd come to cool off and have fun.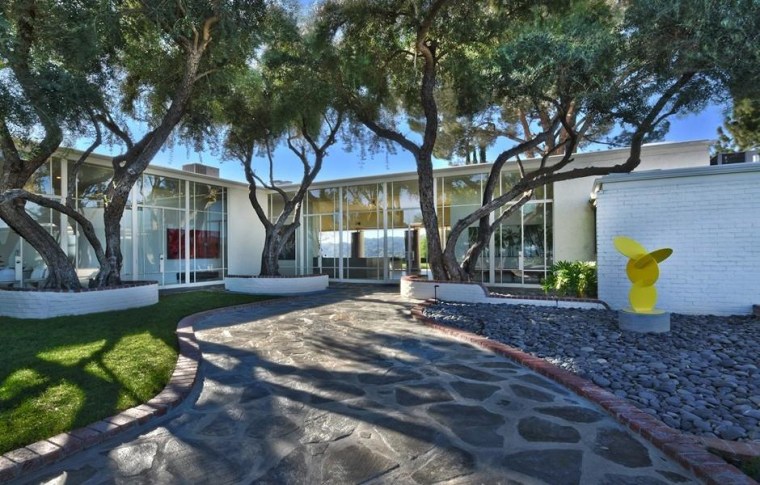 Sinatra rented the place for most of the '50s and into the '60s, and Monroe visited often — including for rendezvous with John F. Kennedy, according to the current owner, Jim Fox, who heard about the "trysts" from a family friend who owned the adjacent property.
Dubbed "Farralone," the spread Sinatra rented was built for heiress Dora Hutchinson by William Pereira, who also designed Washington, D.C.'s Kennedy Center and San Francisco's Transamerica Pyramid.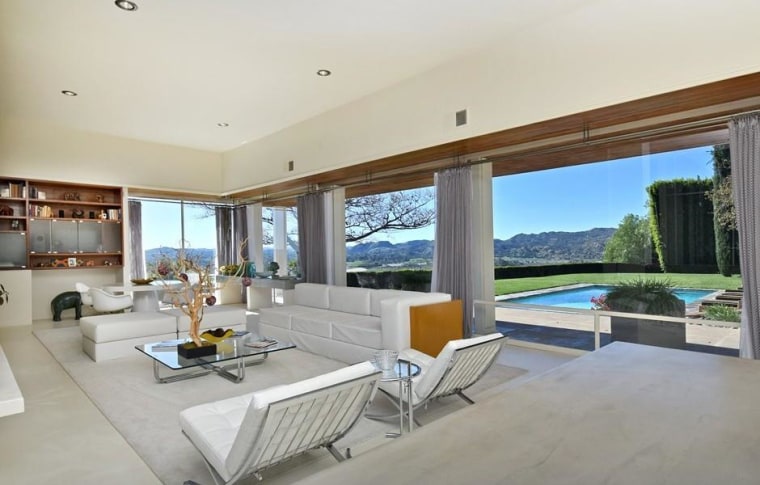 The four-bedroom, seven-bath main house and four acres are on the market now for $7.5 million. It listed in 2012 for $12 million with a guesthouse and an additional nine acres.
Pereira used the most advanced materials and technology in constructing the home, including "what eventually was used in the Transamerica building: rubber pilings at every corner of the property" for earthquake proofing, Fox says.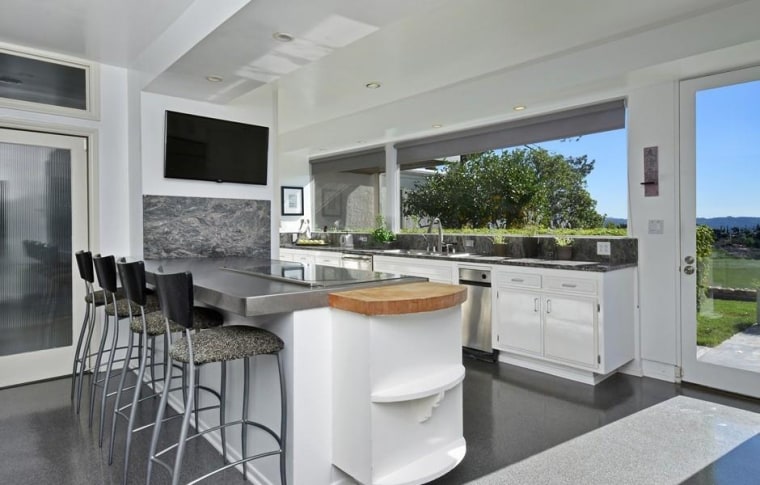 The architect built "very few single-family homes, which makes this a real rarity," says listing agent Craig Knizek of The Agency. "It was built in 1949, but to me it feels like how you'd build it today — hip and modern and cool."
How very Sinatra.
Pereira "came up here for a year to see how the sun hit the Santa Susana Mountains, to see what you'd see from the kitchen, from the bedroom, from the pool at sunrise and sunset," Knizek says. "That's what elevates this to more than just a house. It's really a work of art."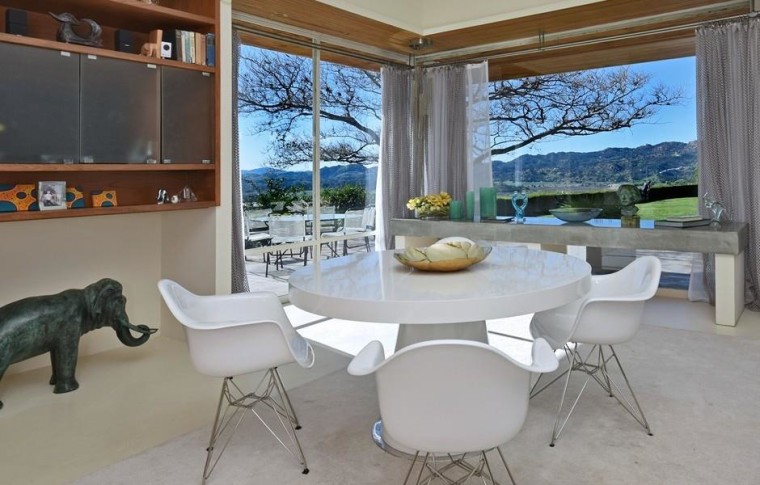 It's certainly been appreciated by artistic types. Judy Garland and Vincente Minnelli renewed their wedding vows there. Rod Taylor planted a bunch of pine trees along the driveway. Ava Gardner, Lucille Ball and many others partied there.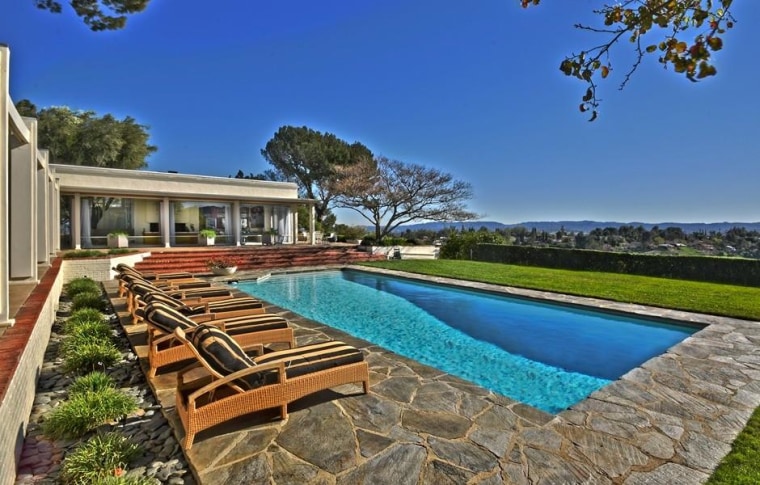 More recently, Farralone was home to Beyonce Knowles' and Jamie Foxx's characters in the film "Dreamgirls." It was also the setting for Usher's "Burn" video, and has appeared in "Mad Men," "Six Feet Under" and the scenes with the "good" Rob Lowe in a DIRECTV commercial.
Photos by James Moss
Related: