Lewis Miller, an event and floral designer based in New York City, has been focusing on a different sort of project recently, scouring the streets looking for opportunities to brighten people's day.
How does he accomplish this goal? By creating beautiful floral arrangements in the most unlikely of places: garbage cans.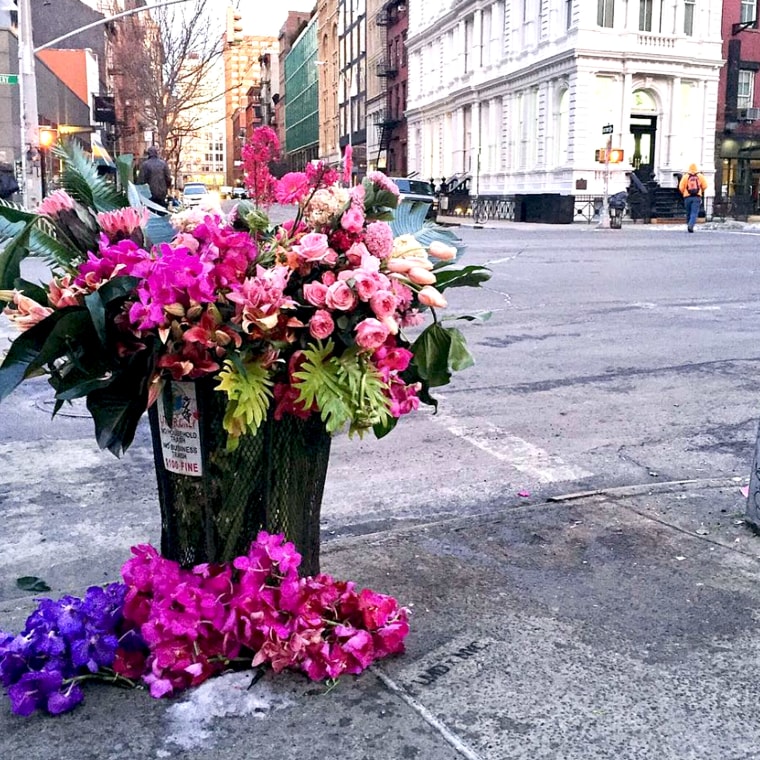 "I'm constantly on the lookout for the supermodel of trash cans," Irini Greenbaum, the company's director of special projects, told TODAY.
He and his merry band of staffers leave the spray-painted signature "LMD x NYC" near each project so that people can find their account on Instagram and enjoy other displays.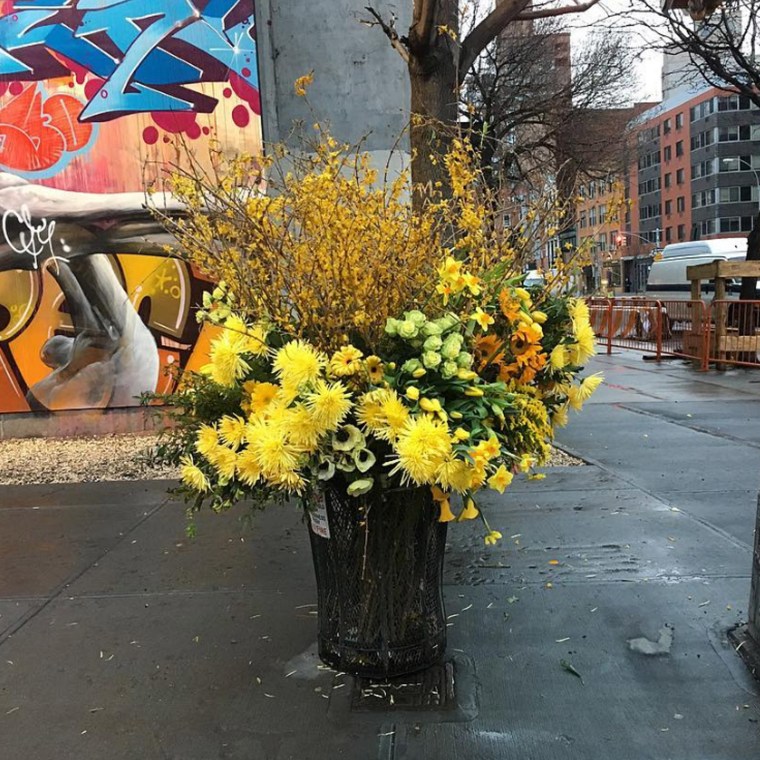 Miller and his staff consider the arrangements "labors of love," of which Miller pays for out of his own pocket.
"They're our flowers to New York," said Greenbaum. "That's really the message — to gift flowers to New Yorkers for no other reason than to make them smile."
And people are delighted by them. Some, in fact, can't believe their own eyes.
"If they're really early risers and they come while we're making them, they ask us what it's for," said Greenbaum. "And we say, 'It's for you.' They truly don't believe us — that disbelief is very New York."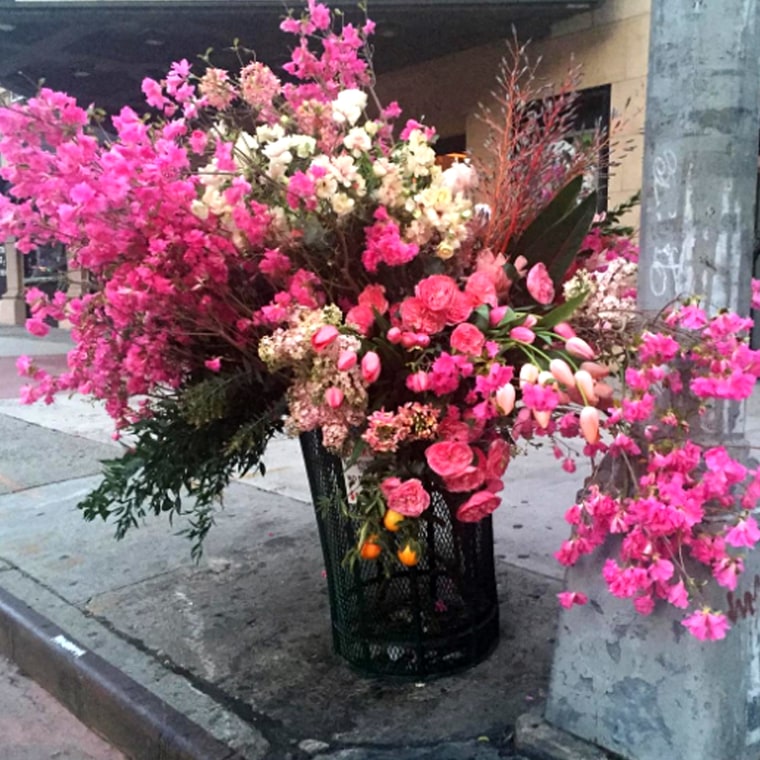 The so-called "flower bandits" (a title they've adopted after a Vogue story used the name) consider it payment enough that people love and interact with their work.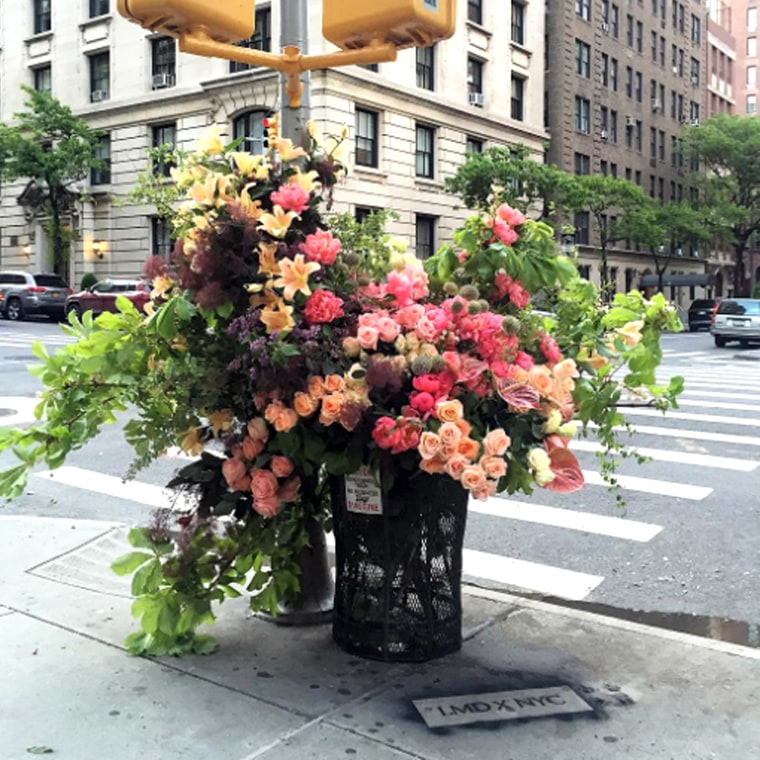 And their creativity expands beyond garbage cans. At one display, on the "Imagine" memorial for John Lennon in Central Park, Miller's staff was excited to see New Yorkers engage with the design directly.
"People actually took some of the flowers and turned the installation into a peace sign," said Greenbaum. "Which is something that we didn't do ... it's nice to see it take on a life of its own."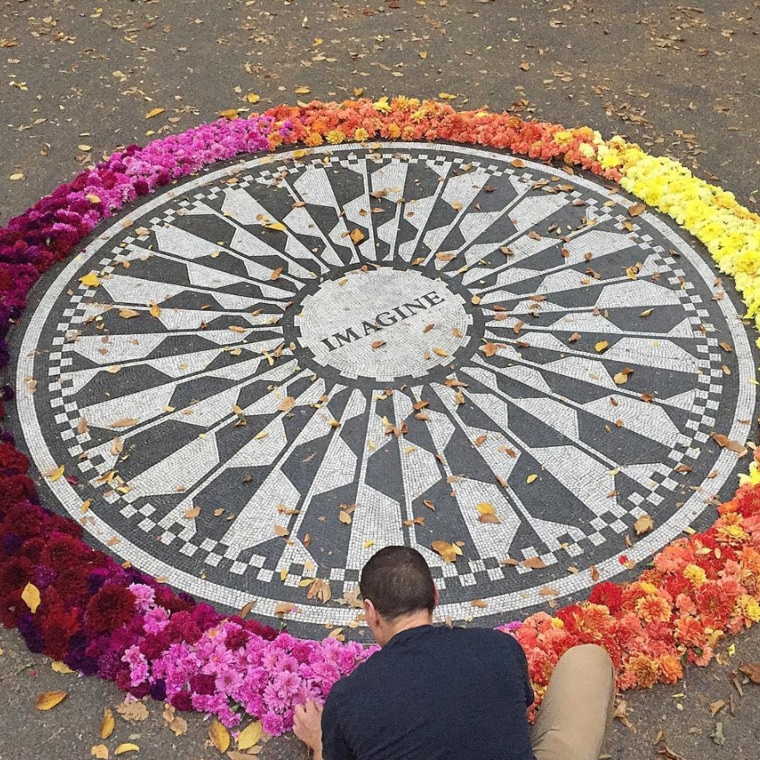 RELATED:
Flowers 101: How to build a bouquet like a pro
The 7 best places to buy planters for your home