It's been nearly a week since HGTV"s "Flip or Flop" stars Tarek and Christina El Moussa announced they were going their separate ways after seven years of marriage — and fans are certainly still heartbroken.
While the duo candidly expressed what ultimately led to their split, it seems that even as Christina El Moussa is facing her darkest days, she's finding solace by spending time with her kids.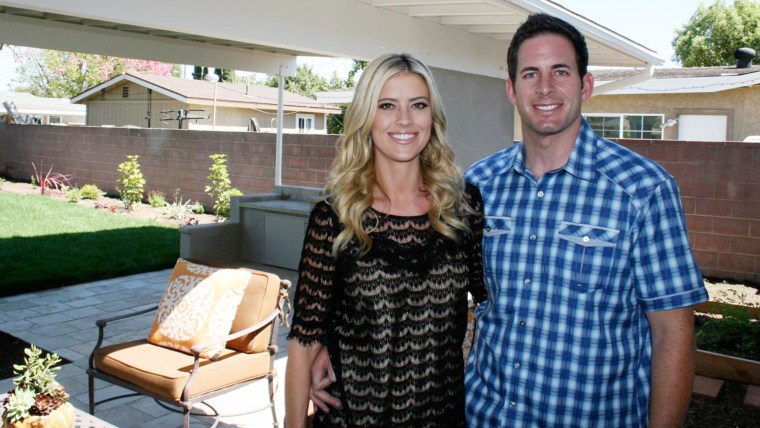 The HGTV host posted an Instagram video of her 16-month-old son, Brayden, giggling and smiling as the two played a game of a peek-a-boo with a napkin. El Moussa can be heard in the background also laughing.
But along with the adorable video comes a somber message: "Even on my roughest days he always brings a smile to my face. #BraydenJames you make our lives complete," reads the video caption.
RELATED: Chip and Joanna Gaines reveal their sweet marriage secret in 'The Magnolia Story'
El Moussa also tagged her estranged husband in the post. The couple recently shared they've been separated and living apart since May. Besides Brayden, the real estate duo also have a 6-year-old daughter, Taylor.
The message comes just days after the pair told People magazine, "We plan to continue our professional life together by being professional, by doing our jobs well, by being prepared and by working hard."
And "Flip or Flop" fans shouldn't fret just yet: The couple is said to still be filming for HGTV.
RELATED: The 6 most beautiful celebrity homes of 2016
In the days following the news of their split, the El Moussas have filled their Instagram feeds with photos of their children, along with messages of love.
"Raising kids is the most important thing a parent can do," wrote Tarek El Moussa in one Instagram caption. "Like anything in life... The harder you work at it the better they will be! I #LOVE THEM!"