It's no surprise that Christina El Moussa re-designed the interior of the entire 6,000-square-foot Spanish-style house she and her ex-husband, Tarek, purchased three years ago in the Yorba Linda neighborhood of Orange County, California.
The "Flip or Flop" star, 34, said she "wanted to change everything" upon walking into the house.
"Before, the style was a lot of beige, brown (and) travertine," she told Elle Decor in a new interview. "So I updated the entire look with more of my look, which is rustic glam."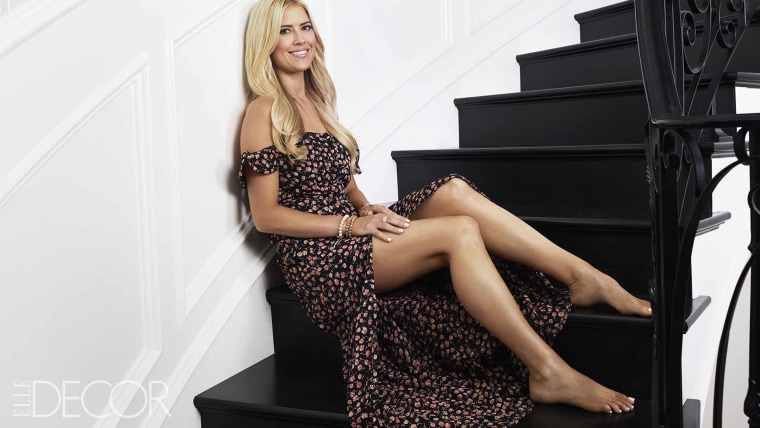 The updated space features a color palette of gray, white and black, and there's plenty of pretty wallpaper to catch the eye.
"I like a very clean look," she said, pointing out the graphic black-and-white decor. While there are some rustic elements that'll be more familiar to viewers of the show, such as a reclaimed wood beam ceiling in the family room, they're mixed with shimmery and sparkly details like the chandeliers that hang throughout the home.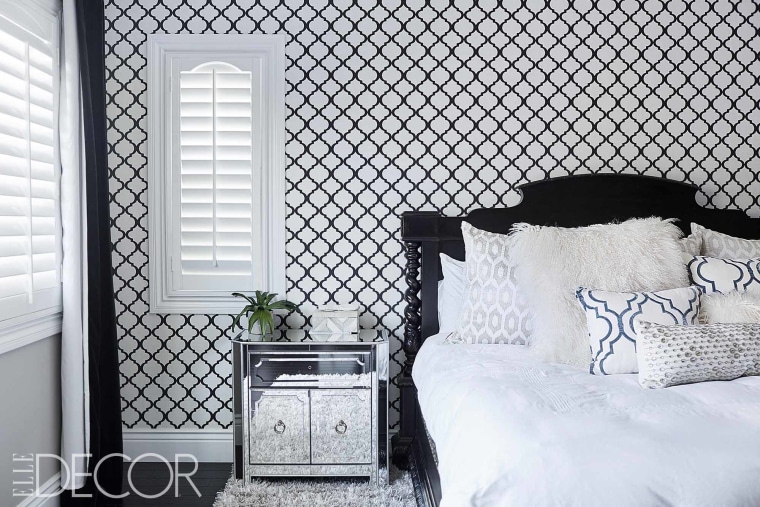 Upstairs, along with a library, kids' playroom and home gym, is the master bedroom which El Moussa said was inspired by one of her favorite styles, old Hollywood. A mirrored nightstand complements the chandelier hanging above her bed, which is covered in girly pillows.
"My favorite part is that I can see the whole backyard from my bed," she said, pointing to the oasis down below.
"There's actually everything you can think of. A swim-up grotto, water slide … the kids love jumping off the rocks."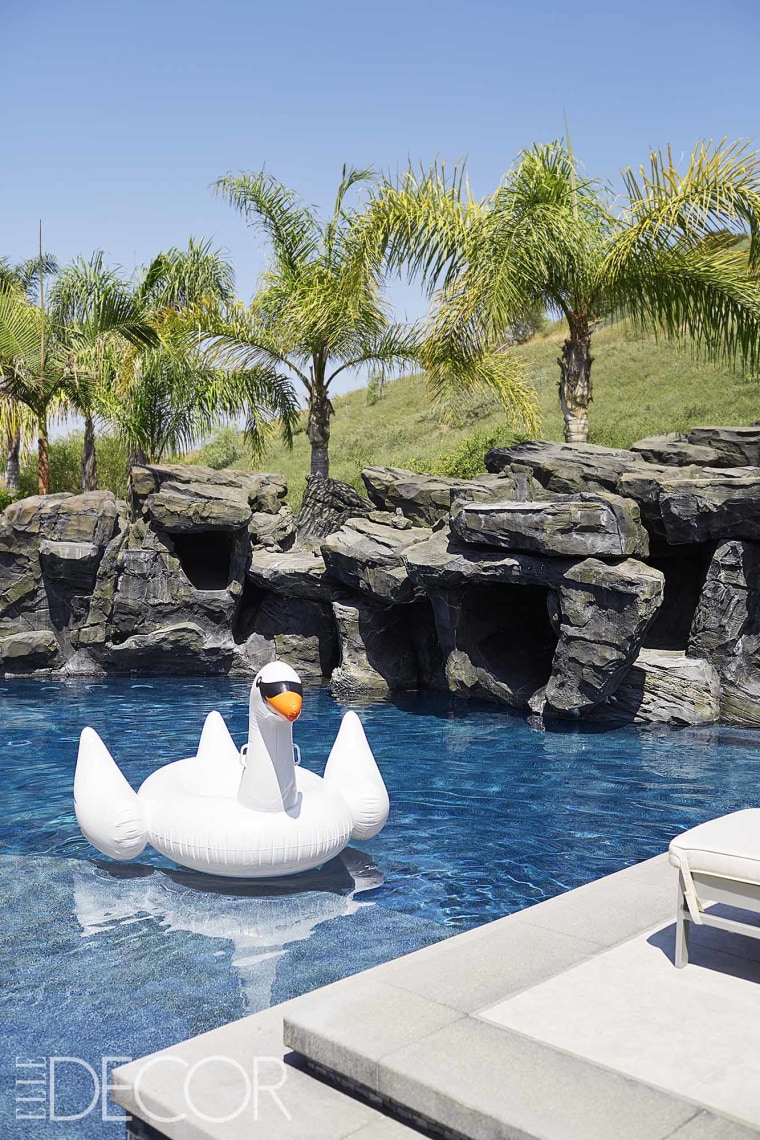 An outdoor kitchen provides the perfect spot to host guests or just enjoy a simple meal with the kids on any given night. "I eat dinner out here basically five nights a week," she said.
One of the most popular spots in the backyard has proven to be the putting green, which El Moussa said is her son's favorite. It's also a place where all the little kids like to chill when they have parties, she said.
And when the weather's not cooperating, there are plenty of fun places to host friends inside on the first floor. There's a billiards room, library and even a home theater. Of course, when she really wants to get fancy, El Moussa can invite guests into her formal dining room, but she said she hardly ever does. "I never really get to use (it), so I'm able to leave the table set."
See more pictures of the home and read the full interview with the HGTV star at Elle Decor.