While Christina El Moussa is still flipping and flopping homes with her ex-husband, Tarek, on their long-running HGTV hit, the real estate investor just revealed that she's also set to launch a solo series of her own.
"I'm so excited to announce my new series on HGTV called Christina on the Coast, which will debut in early 2019!" she wrote on Instagram alongside a photo of herself hard at work. "I will be helping homeowners redesign their outdated properties into beautiful spaces!"
"Christina on the Coast" has been given the green light for eight episodes so far, and it will see El Moussa build up her design business in Southern California.
In addition to transforming old homes into "high-end showplaces," a press release from the network explained that the new show will also have something in common with "Flip or Flop."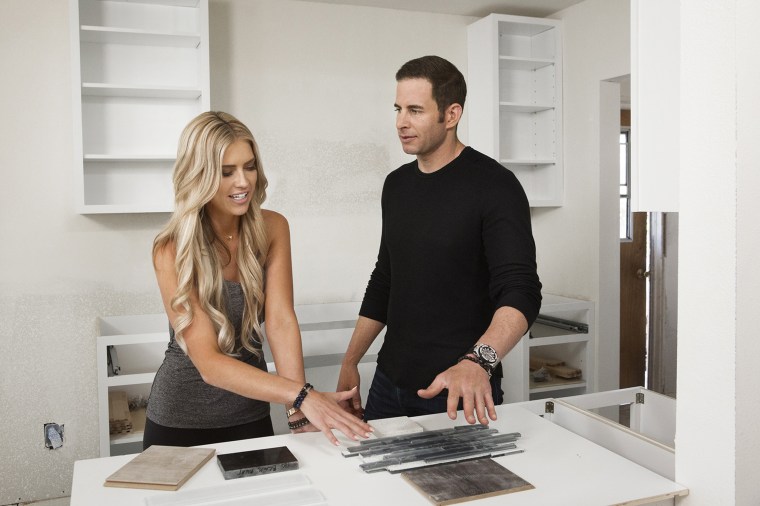 As viewers couldn't help but notice when the classic series returned with the first new episodes since the El Moussas' divorce, their separation and how they're handling it gets plenty of screen time — as it will on "Christina on the Coast."
The new series will "put the spotlight on her personal journey after her split with husband Tarek," the release read. "As Christina searches for the perfect new home to start afresh while balancing parenthood, career and a new relationship, cameras will follow her."
While "Christina on the Coast" does not yet have an official debut date, the series is expected to premiere in the first few months of next year.
And if fans are wondering why Christina has a show of her own, but not Tarek — wonder no more. According to the network's release, "Tarek El Moussa is also in discussions to develop a potential new series with HGTV."