Our hearts are still broken over the news that 'Flip or Flop's' Tarek and Christina El Moussa were splitting after seven years of marriage. We love tuning in to see the drama of renovations unfold every episode of their HGTV show, but little did we know the couple had some personal drama happening off screen, too.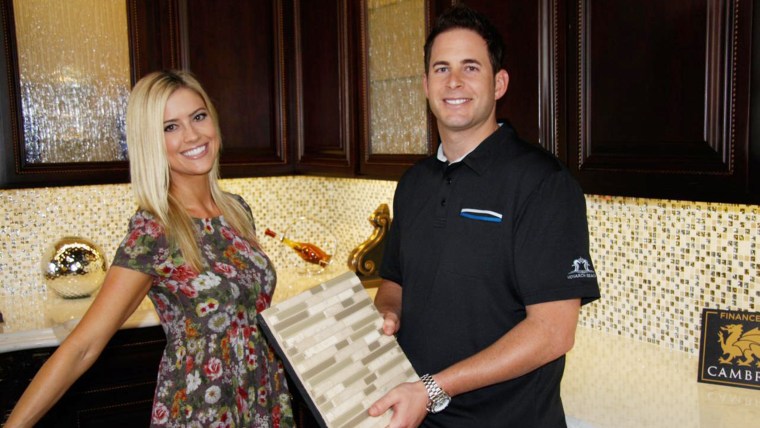 New details have emerged about the bizarre incident which sparked the couple's secret separation nearly eight months ago. The two told People magazine that they haven't been together since May 23 when Tarek fled their California home with a gun into the Chino Hills State Park following an altercation. A "crying and shaking" Christina called police who sent 11 cars and a helicopter to find him.
RELATED: 'Flip or Flop's' Tarek and Christina El Moussa split 6 months after police called
The reality star ultimately complied with the officers' orders once he was spotted, and now the couple is saying his "intentions were misread."
"Tarek was going on a hike and took a gun for protection from mountain lions, bobcats, coyotes and rattlesnakes," they told the magazine, adding that he agreed to turn over his weapon collection (which includes five firearms kept "unloaded and in a locked gun safe") to police for 30 days.
The duo — who have two children, Taylor, 6, and Brayden, 16 months — are living apart and even dating other people, but have no plans to quit working together.
RELATED: How HGTV star Tarek El Moussa's cancer, spotted by fan, changed his life
"We plan to continue our professional life together by being professional, by doing our jobs well, by being prepared and by working hard," the couple said. They are still filming for HGTV and have a book called "Flip Your Life" coming out in 2017.