Tarek and Christina El Moussa have bounced back — separately — and they want their fans to know it.
On Tuesday, nearly a year after their shocking split, the "Flip or Flop" stars each took to Instagram to share solo messages about thriving again after pain.
Christina shared a quote from pastor David Crosby about setbacks transforming people for the better. "To suffer, that is common to all. To suffer and still keep your composure, your faith, and your smile, that is remarkable," it read in part. "Pain will change you more profoundly than success or good fortune."
The HGTV star added a simple "Couldn't agree more" caption with the hashtag #keepthefaith.
Tarek shared an empowering quote by "Harry Potter" author J.K. Rowling, which read, "Rock bottom became the solid foundation on which I rebuilt my life."
The TV personality — who's battled two types of cancer and a serious back injury in addition to his domestic drama — wrote in the caption, "When you are at the bottom you feel nothing but pain, misery and despair. Even though you can't see the light at the bottom it still exists and as time goes on that light starts to shine."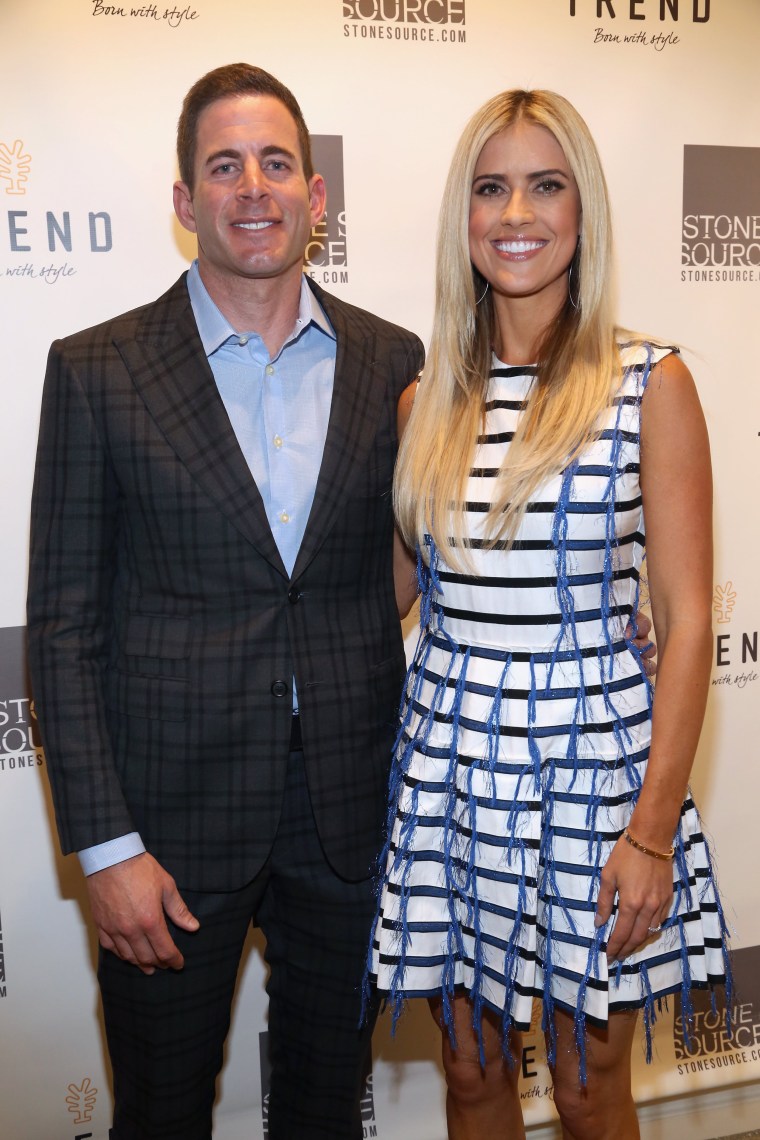 That light, he continued, offers us "the opportunity to reevaluate who you are and what you want to be."
"Take it as an opportunity to bounce back and be stronger than ever," Tarek concluded. "In my opinion, rock bottom is an opportunity to start over and do it right!"
The real estate agents-turned-TV hosts shocked fans when they separated in a public split last December, six months after police were called to their home.
The couple, who had been married for 7 years and have two children together — daughter Taylor, 7, and son Brayden, 2 — have continued to work together on their hit home renovation series.
According to Christina, not only are she and Tarek feeling better these days, their kids are also coping well with their divorce.
"One day, as I was driving (Taylor) to an appointment, she said, 'I don't need to go to therapy anymore, I think you and Daddy are happier apart, and I don't really need to talk about it anymore,'" Christina told Good Housekeeping in August. "She's very open and honest with her feelings."