For years, people traveling a major highway between San Francisco and Silicon Valley have gawked at the orange and purple domes of this home in the distance — and imagined what Pebbles and Bamm-Bamm were doing inside.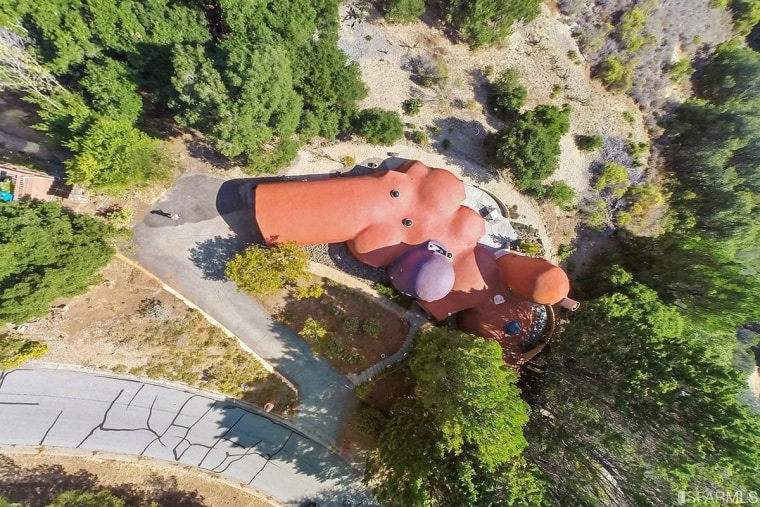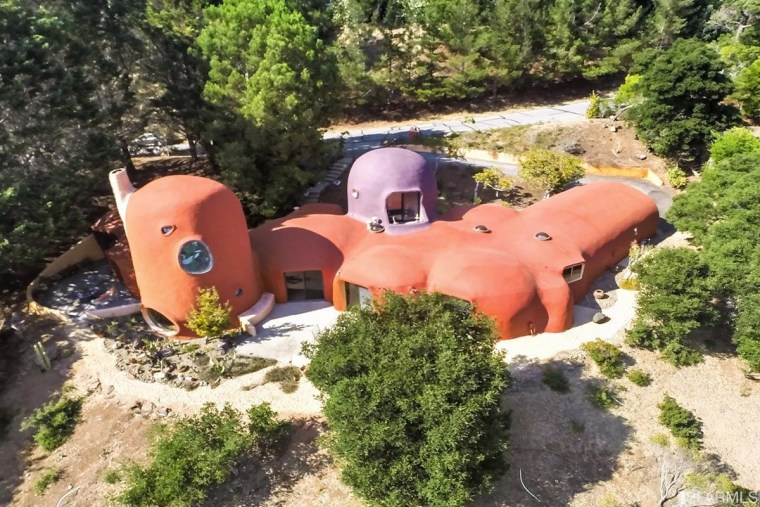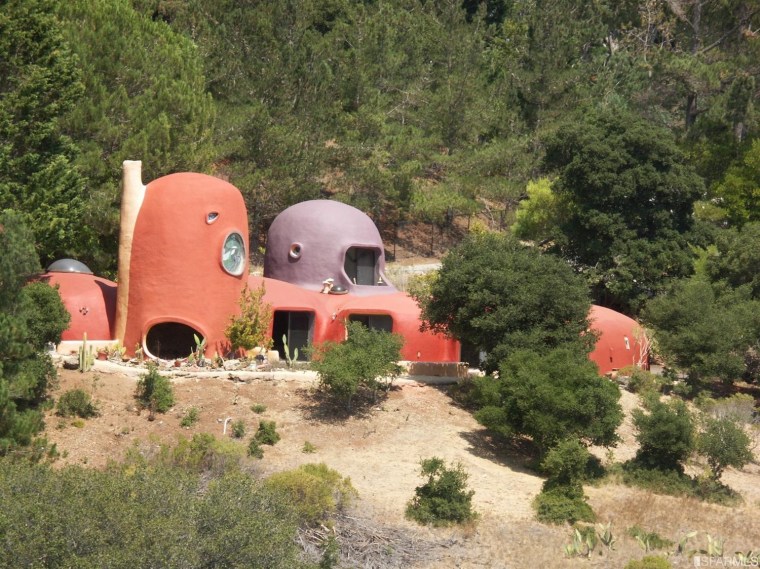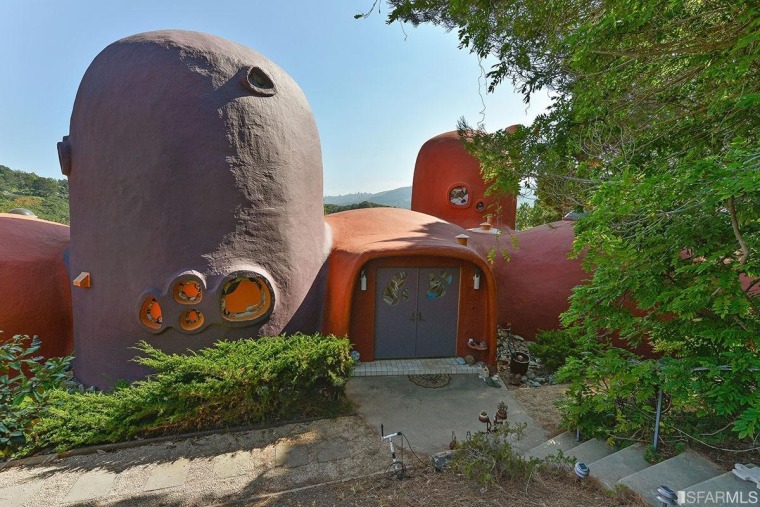 A marvel of architectural whimsy, the 2,730-square-foot home, dubbed "The Flintstone House" by locals, combines a prehistoric vibe with design twists that are more Space Age than Stone Age. It's listed for $4.2 million.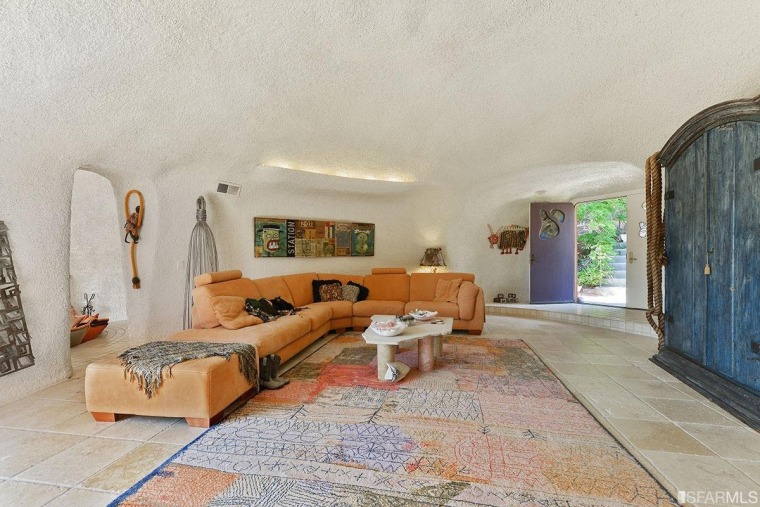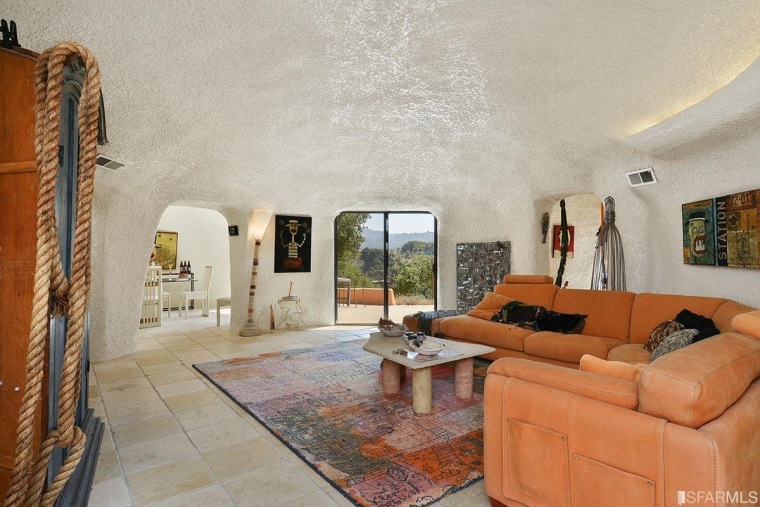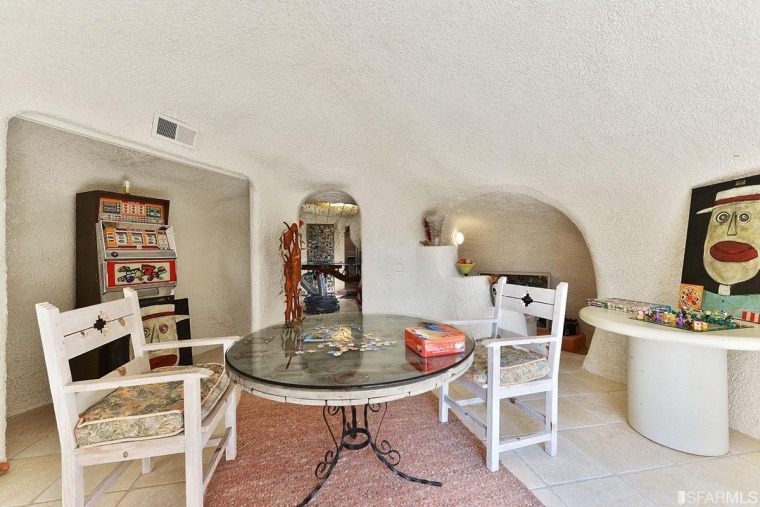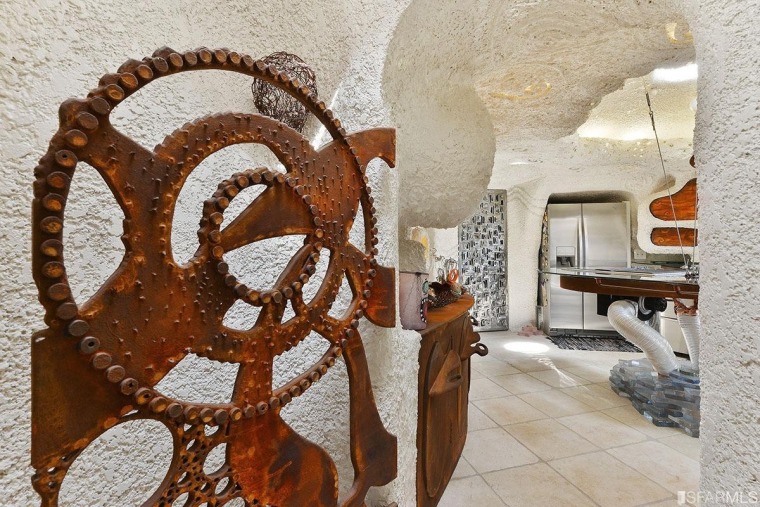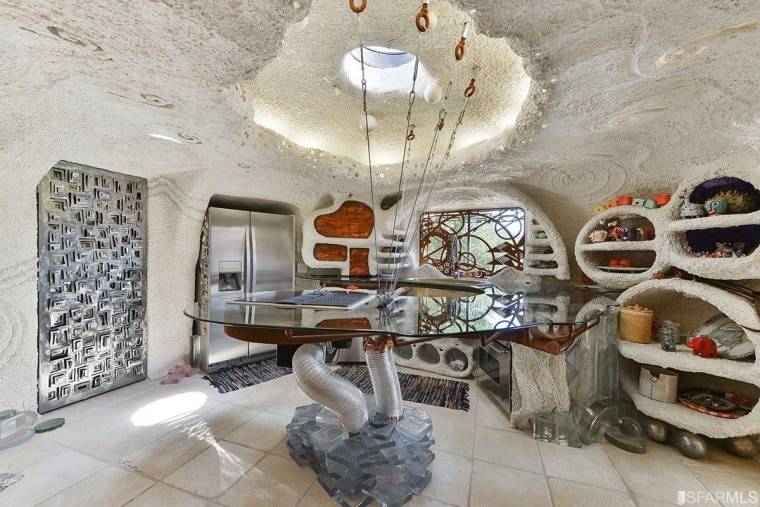 Cave-like holes on the outside are window and skylight portals into an interior of smooth, white walls with irregular, rounded ceilings and doorways. It looks like stucco but is actually sprayed concrete -- or shotcrete -- on a steel frame.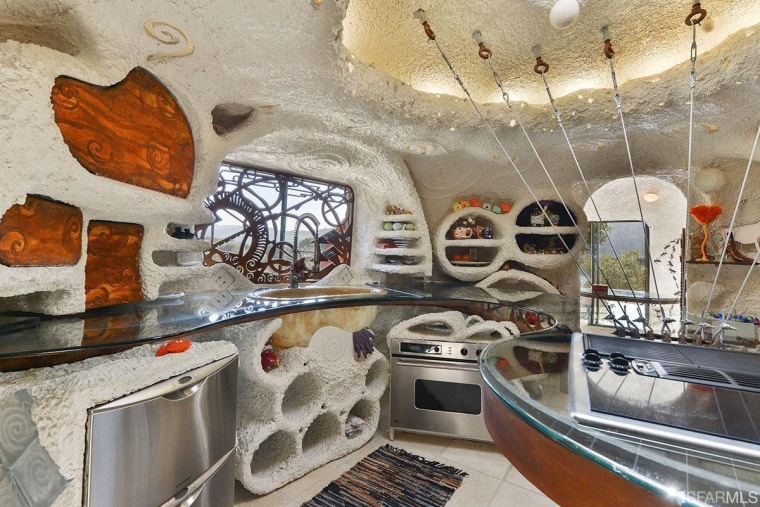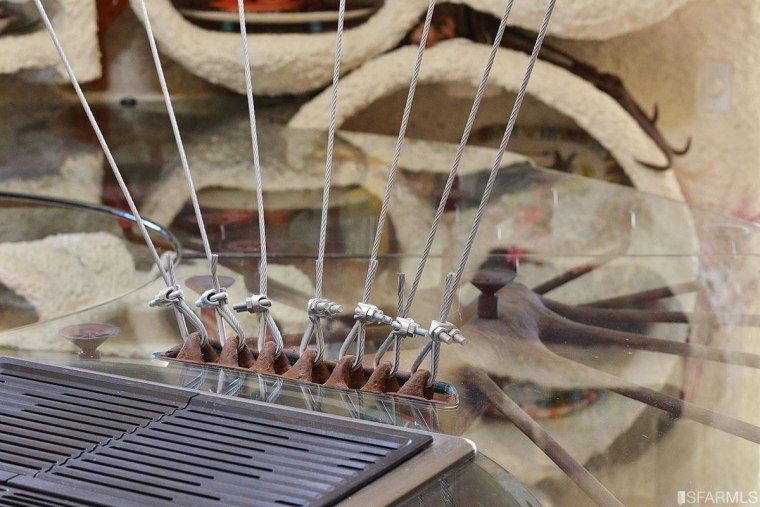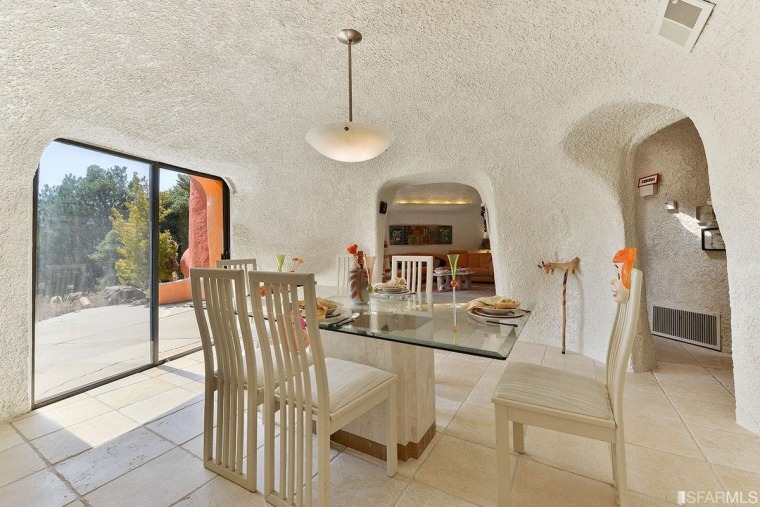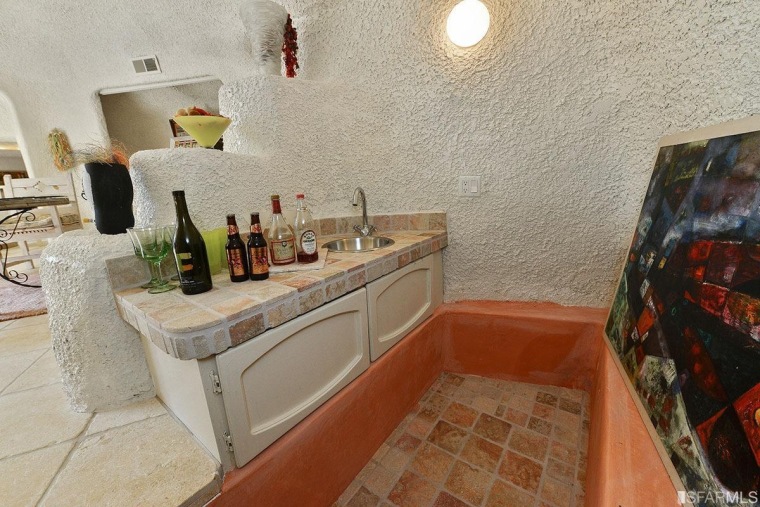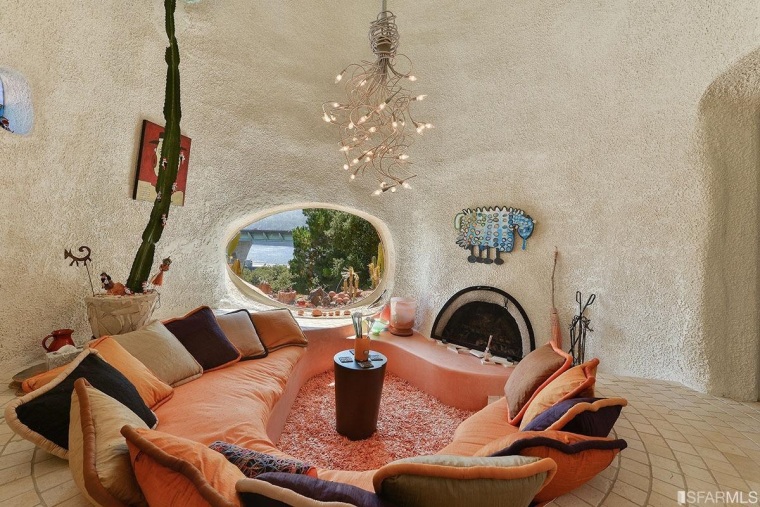 The kitchen is filled with shotcrete cubby holes, and its window is adorned with a web of cutout metal gears and curlicues. A spaceship-style stove hangs from the ceiling by cables, and the metallic refrigerator door is a maze of geometric designs.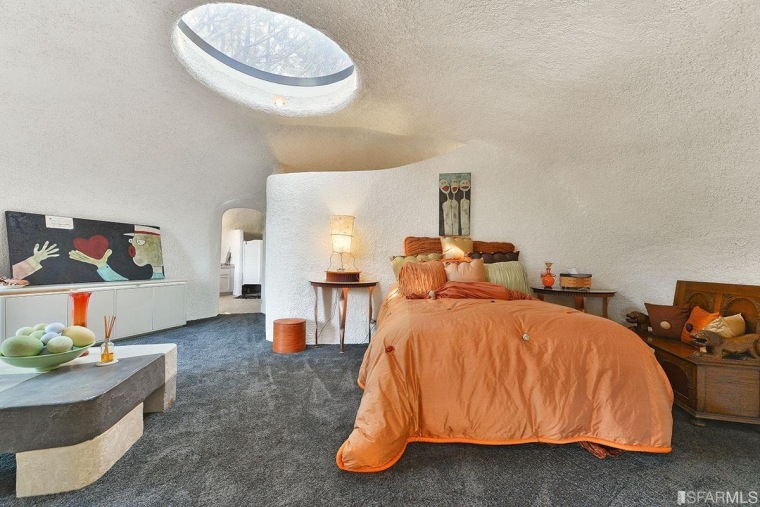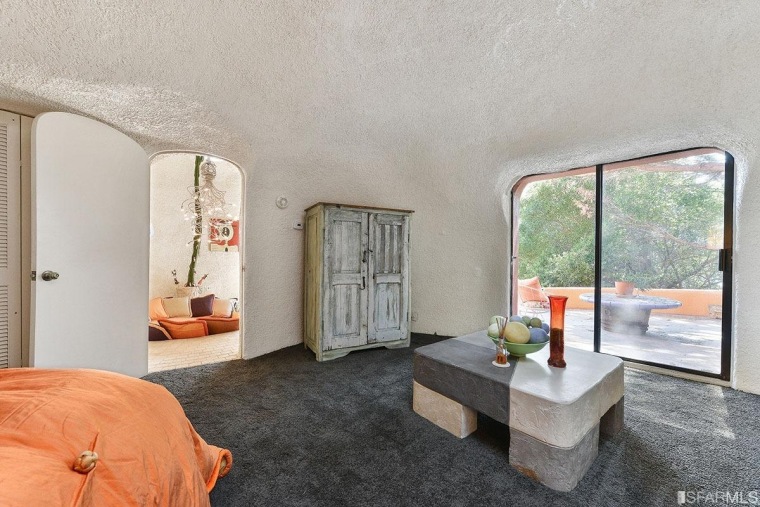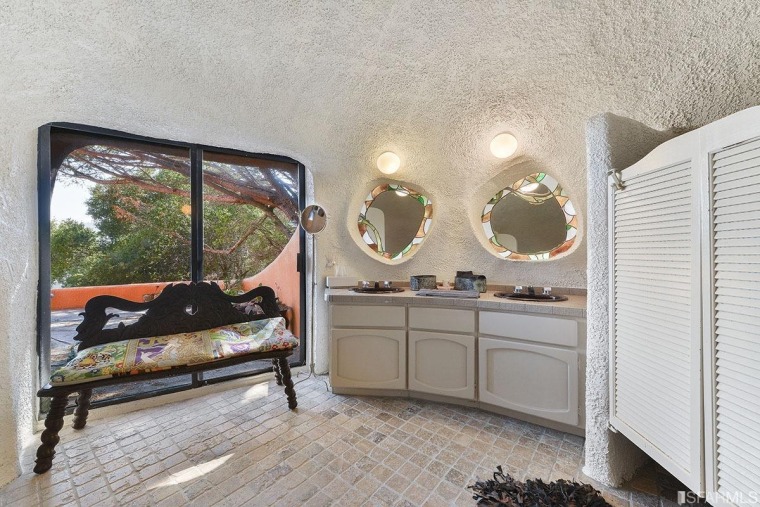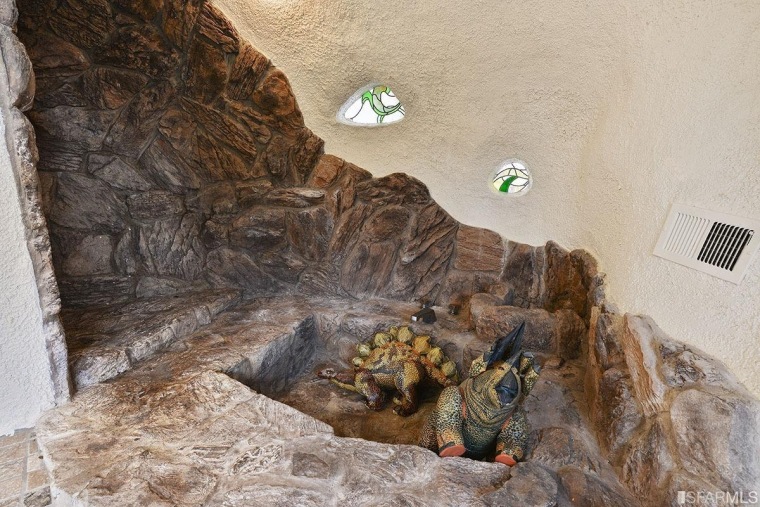 The home has three bedrooms, two bathrooms, a game room with a wet bar, and a conversation pit with a fireplace and a view across the highway to a large reservoir where it's easy to picture a modern Stone Age family hanging out.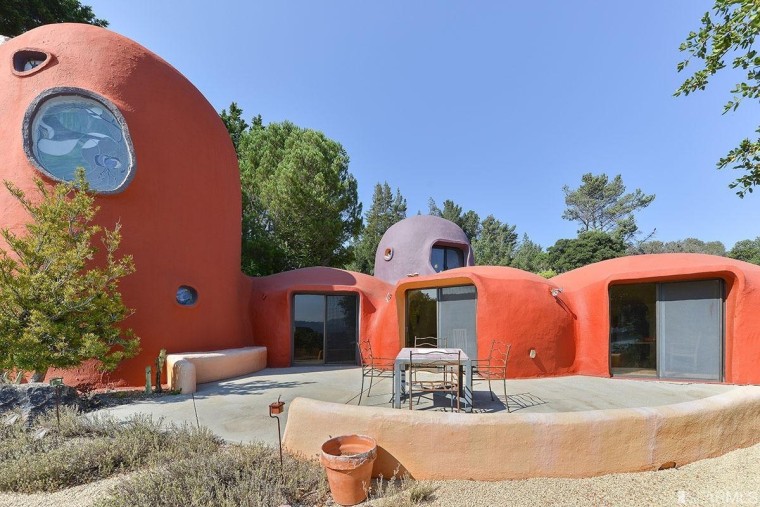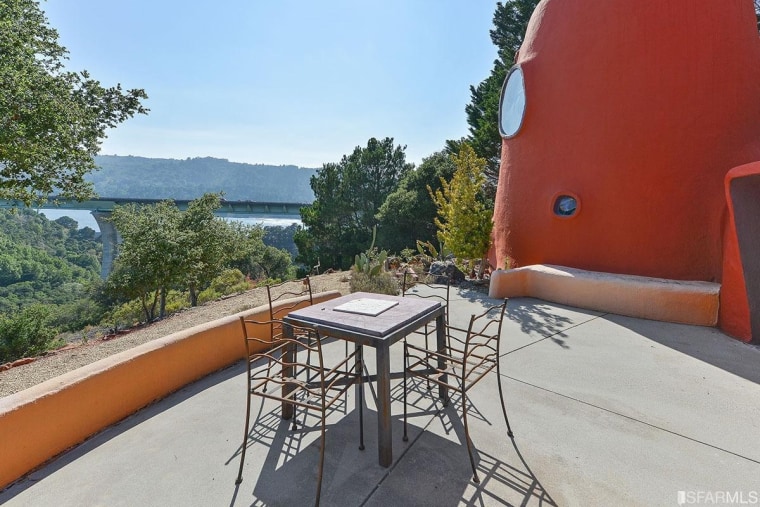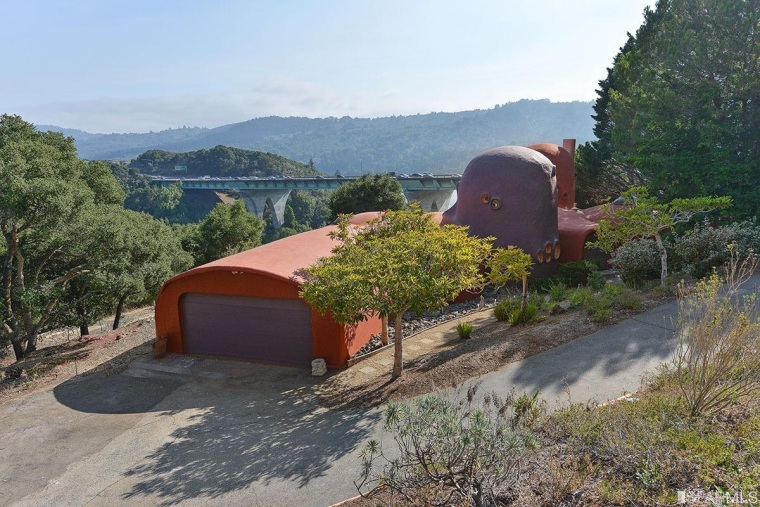 The listing agent is Judy Meuschke of Alain Pinel Realtors.
Related: