Chip Gaines knows marriage takes a strong foundation. It's what's helped his own union last so long.
The "Fixer Upper" star, 43, said as much in a special Valentine's Day message he tweeted to his wife, Joanna, 39.
"No such thing as a 'perfect marriage,'" Gaines wrote Wednesday. "For me, it's always been simple: commitment.
"Every morning I wake up committed, and pray that she chooses the same. And so today, again, I choose my beautiful bride. To have and to hold ... till death do us part. #HappyValentinesDay sweet girl!"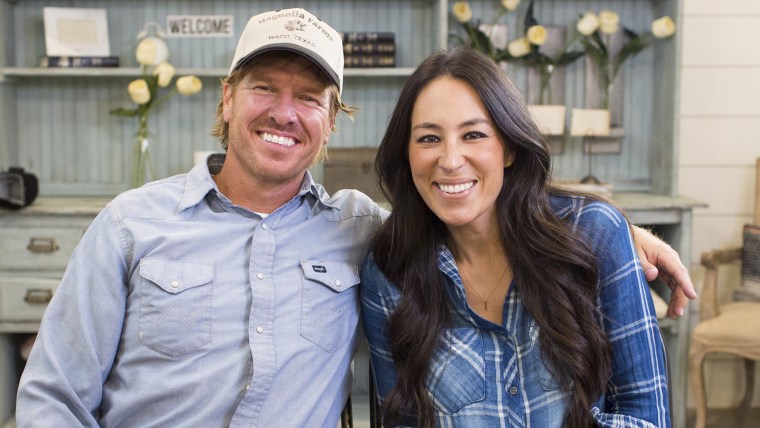 The HGTV couple, who are expecting their fifth child together, will celebrate their 15th wedding anniversary on March 31.
The pair stunned fans last September when they announced the fifth season of "Fixer Upper" would be their last.
During an October visit to TODAY, Gaines opened up about the decision, explaining that the couple's marriage and children — Drake, 12, Ella, 11, Duke, 9, and Emmie Kay, 7 — are their biggest priorities, and the show simply demands too much time and energy.
"The most important thing in the world is Jo and I's relationship followed very quickly by these four beautiful kids," said Gaines. "We didn't want to push it, redline it for so long that we woke up and realized we are at a point of no return. So, we wanted to take a step back and focus on the thing that was absolutely the most important thing to us in the world."