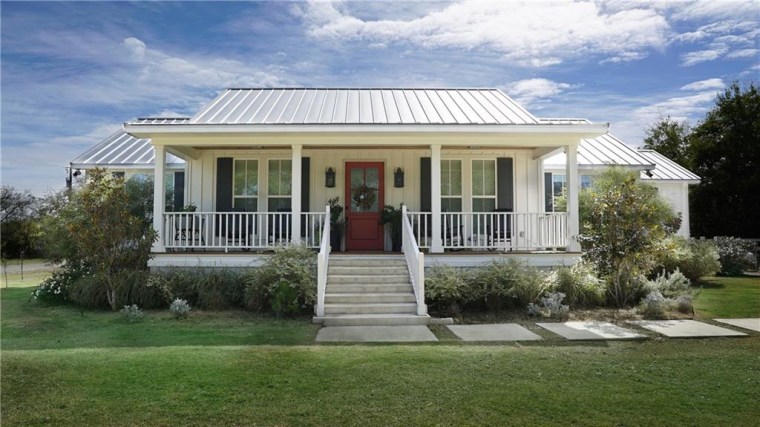 The house, which was featured in season four of the HGTV show, was one of the most dramatic transformations over the course of the series.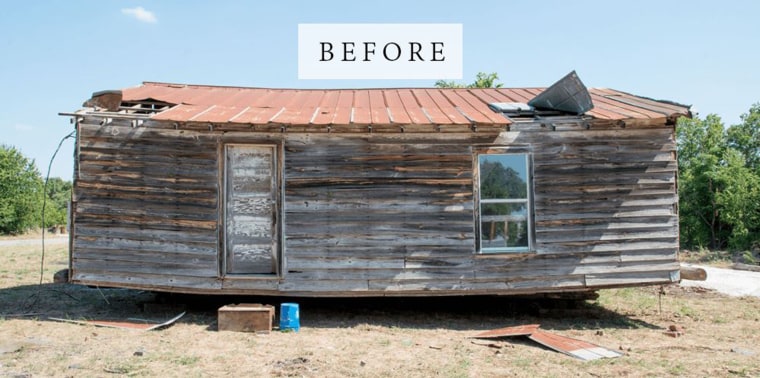 The Gaineses took an old, run-down shack in Crawford, Texas, and turned it into a gorgeous, industrial farmhouse for the show's executive producer Michael Matsumoto and his family.
"It was built perfectly for us," the father of four told TODAY Home. "Every play date we've ever had at our house, every parent has called it a kid's paradise." The house sits on over an acre of land, complete with a fun play structure, basketball court and rock climbing wall.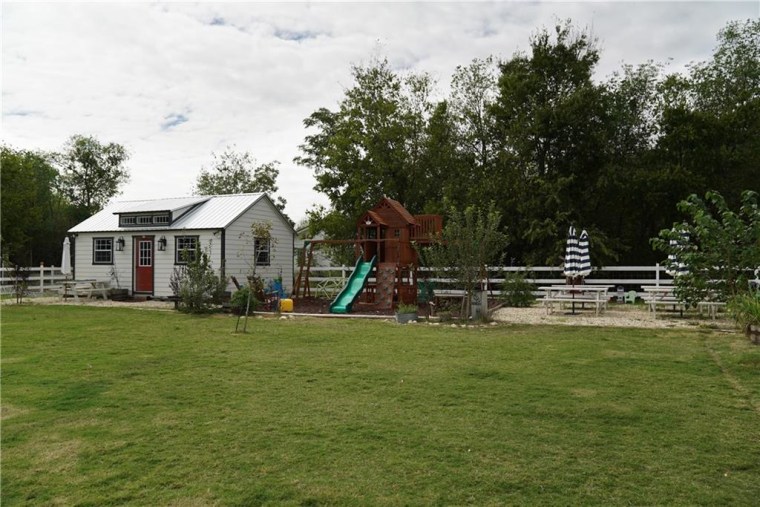 Matsumoto said they struggled with the idea to leave, but the family realized they needed to be closer to Waco, which is 30 minutes away.
They have been renting the property out on Airbnb since November, but ultimately decided to sell it. "We just like the idea of a family being in it," he said.
The four-bedroom, two-bathroom home is currently on the market for $400,000.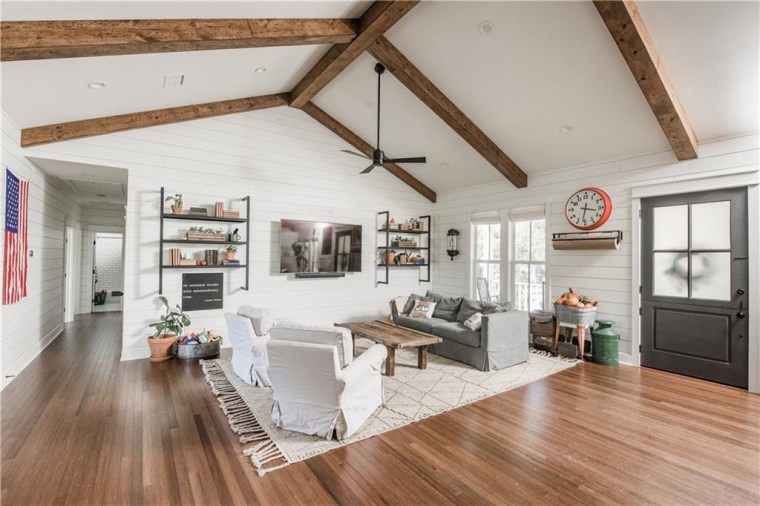 In true Gaines fashion, you'll find lots of shiplap, repurposed wood and other farmhouse-style accents in the home.
The living area and kitchen are in one big open space, featuring exposed beams, industrial shelving, concrete countertops and a waterfall island. (Fun fact: Chip and Joanna Gaines watched the episode during a viewing party in this very room.)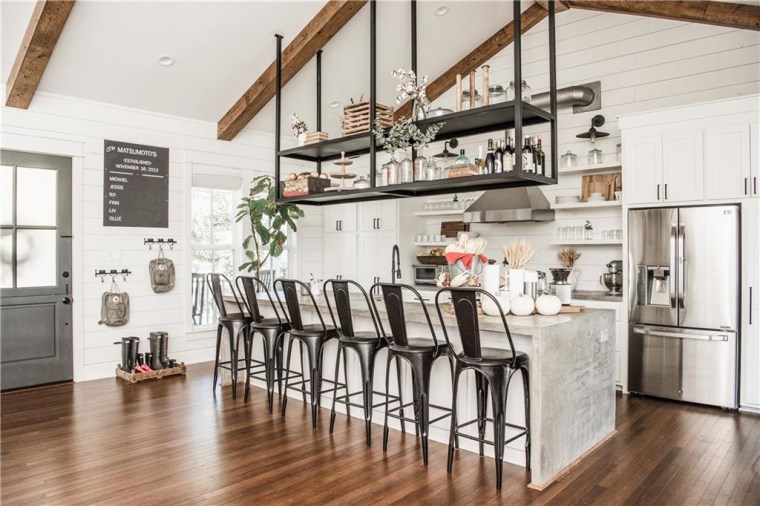 In the master suite, you'll find sliding barn doors and a raw wood ceiling made with salvaged wood from the home's original structure.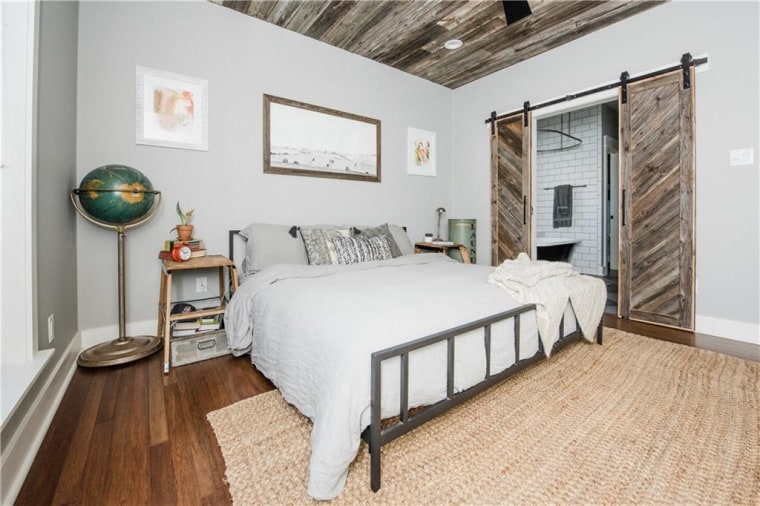 The master bathroom features two-toned tile floors, a sleek, claw foot tub and an antique-style vanity.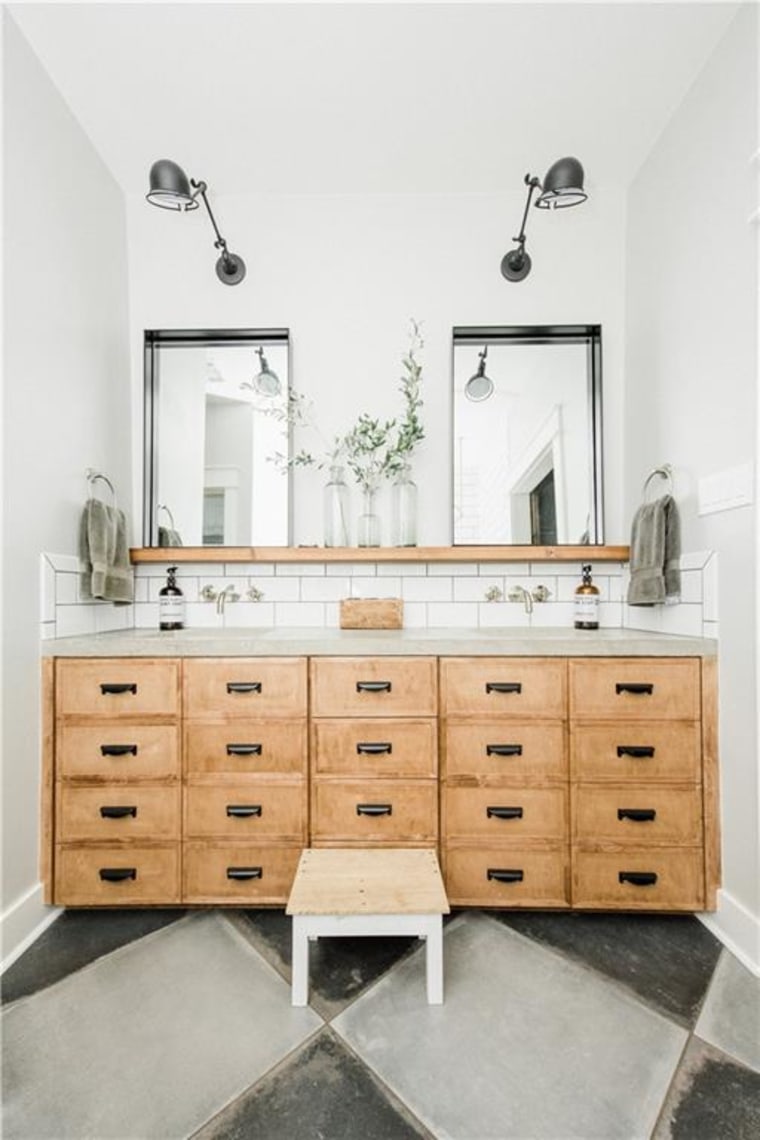 For their daughters' room, Joanna used repurposed beadboard on the ceiling to give the room a whimsical feel.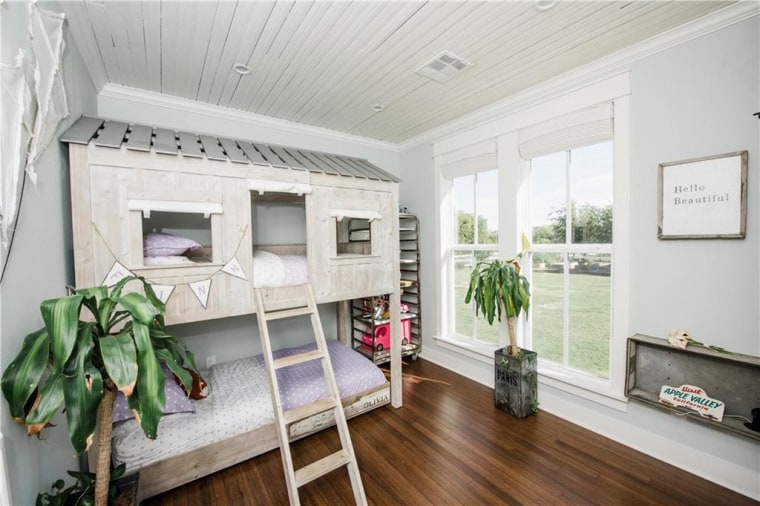 And in the boys' room, there's corrugated metal wainscotting on the walls to give it a fun detail.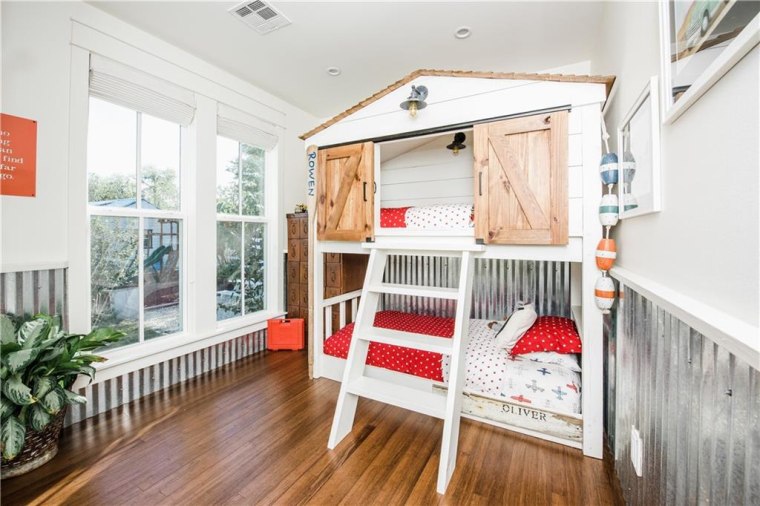 Perhaps one of the best spaces of the house, though, is the tranquil back patio, which features black iron planters and an industrial-style light fixture that hangs above a perfect spot for a Harp Design Co. dining table.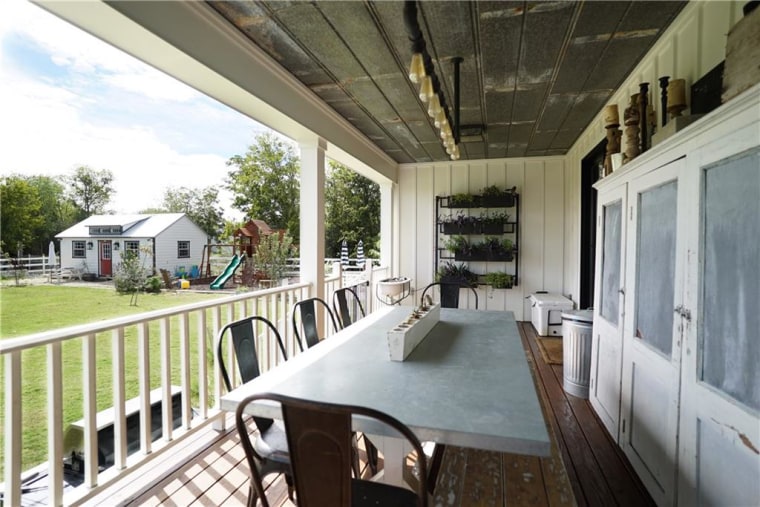 Even though Matsumoto is saying goodbye to the Gaines-designed home, he still will have plenty of the Gaineses in his life — he's currently working with the couple on their new TV project. (We can't wait!)
Find out more info about the house at the listing from Kathryn Townson at Kelly, Realtors.