We know Chip and Joanna Gaines can work wonders when turning dated houses into dream homes — but can they do the same for a 1970 houseboat?
That's exactly what they set out to do in their latest episode of "Fixer Upper," and it's no surprise the houseboat is now a dreamboat.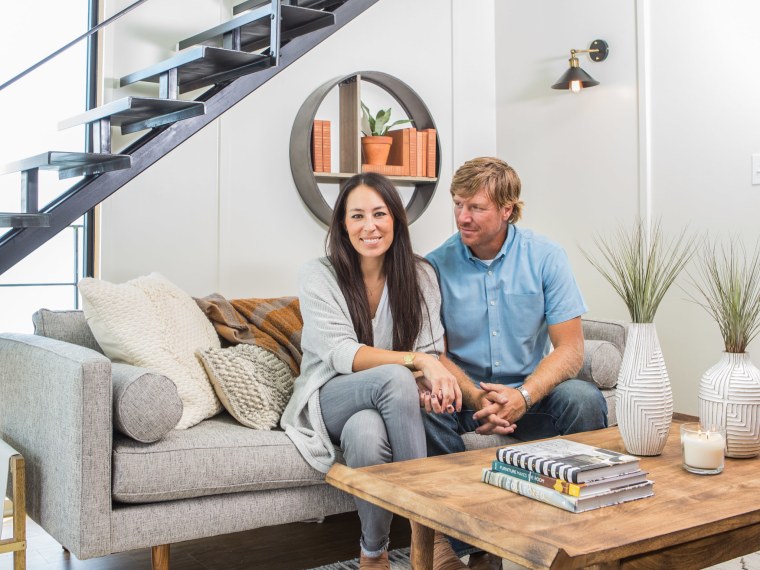 Dubbed "The Double Decker" by Chip, the 43-foot stern-to-stern property had an asking price of $27,000, which gave the owner Brett Swartz $58,000 to renovate thanks to the all-in budget of $85,000.
RELATED: The adorable reason why Joanna Gaines will never upgrade her engagement ring
One of the biggest challenges was making sure the boat was structurally sound and could still float after all the improvements and additions. But the team was successful and the final product turned out to be simply stunning.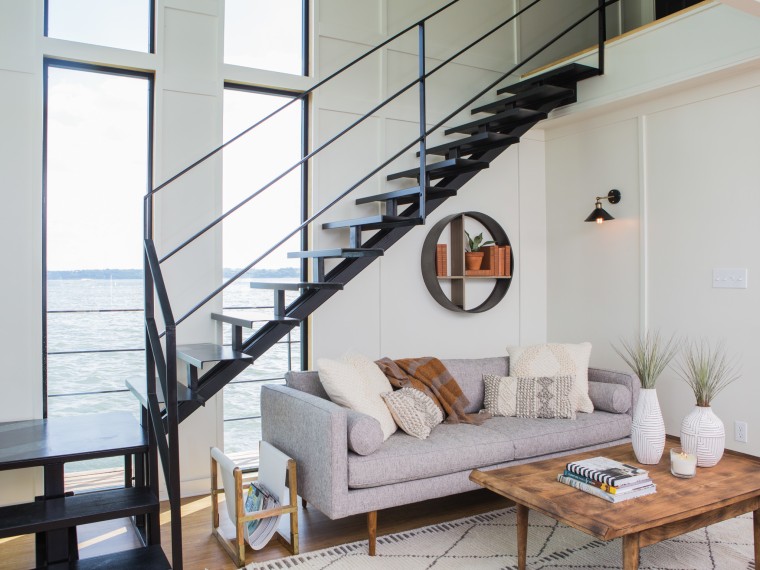 For the main living area, they relocated the stairs to the rear of the boat and raised the ceiling by about a foot to give it a more airy feel. Floor-to-ceiling windows were added on both levels to brighten up the space with natural light. And new wood surfaces painted in a crisp white replaced the dark paneling that covered the walls.
The old flooring was swapped out for new water-resistant vinyl planks with a natural wood look that accents Joanna's modern and industrial decor touches.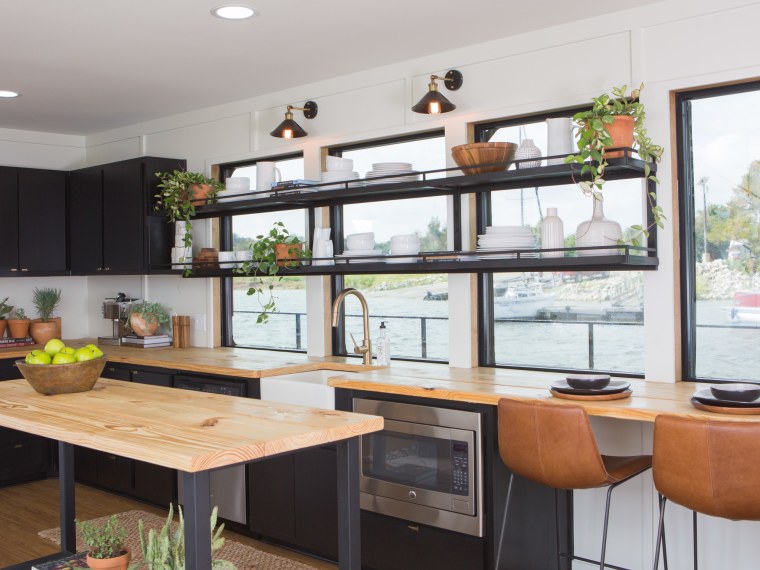 In the kitchen, the team took out the old cabinets and replaced them with sleek black cabinetry and open shelving. To create more work space, Joanna commissioned a small custom island with a welded metal base and natural wood top. They also added a serving bar with stools to create an informal dining space.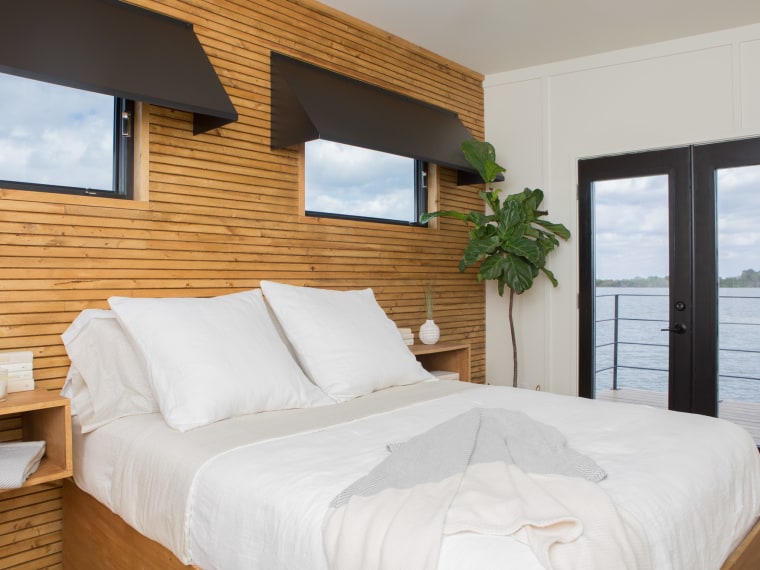 Upstairs, the master bedroom increased in square footage thanks to an expansion that enclosed space from the upper deck. Joanna also gave the room a whole new look with white paneling, black interior awnings and an accent wall in natural wood "skinnylap," one of her signature decor techniques.
RELATED: Chip and Joanna Gaines: Differences make our marriage stronger
New French doors in the master bedroom open up to a private balcony where the owner can sip coffee at the outdoor dining set while looking out onto the serene water.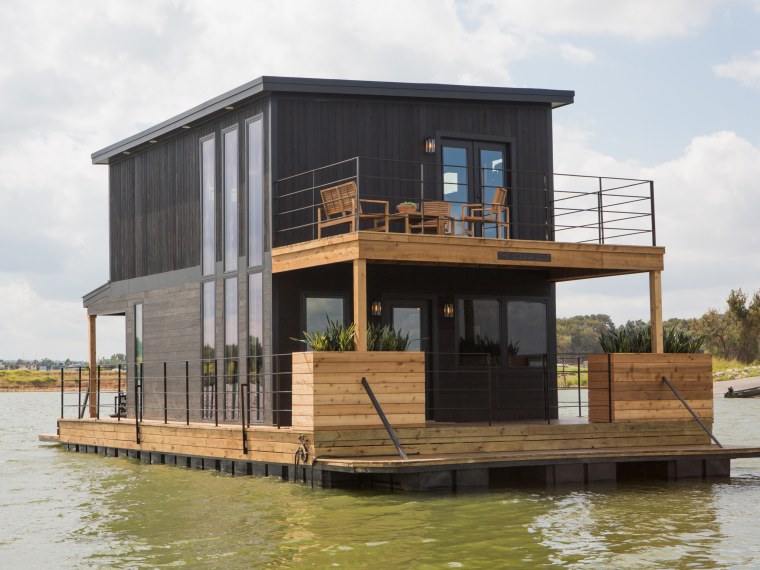 "Chip and Joanna really captured just the simple, subtle, modern design that I wanted," Swartz said about the makeover. "I didn't want anything flashy. I didn't want anything shiny. I just wanted it simple and I feel like they really got it perfect."
For more pictures of this Fixer Upper, visit HGTV.com.