Get ready to feel more joy than Chip Gaines on Demo Day. HGTV's "Fixer Upper" is getting a spin-off series!
In an Instagram video filmed during a recent trip to New York City, Chip and Joanna Gaines broke the exciting news.
"We have a lot of questions about the designs and what goes on on 'Fixer Upper' and how we get from point A to Z when it comes to these houses and these projects from a design standpoint," Joanna said in the video.
"So we have a new series coming out this year called 'Behind The Design' which focuses on each project. And you get a more inside scoop of how we came up with a lot of the decisions and the design elements we got to incorporate."
According to HGTV, the show will feature a deeper dive into the individual rooms Joanna creates plus a more behind-the-scenes look at what goes on before the final reveal.
The best part is that you won't have to wait too long to see it. While the show is still in production, they're giving viewers a sneak peek of the new series Tuesday, March 28 at 11 p.m. ET after the "Fixer Upper" Season 4 finale.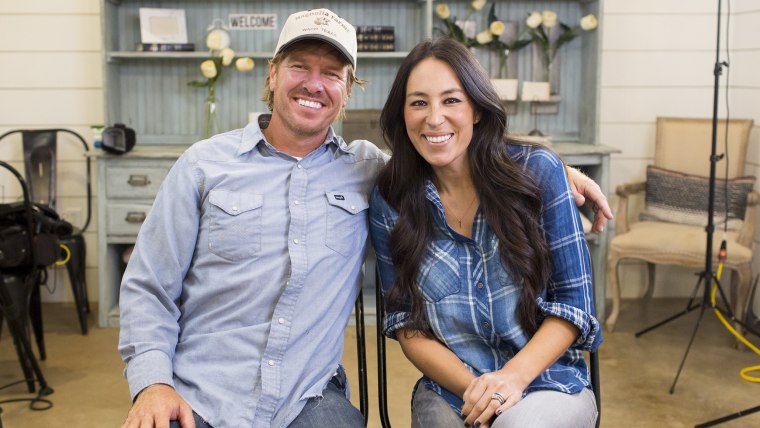 In the episode titled "The Little Shack on the Prairie," a couple with two young kids is looking for a three-bedroom dream home, but end up with something that's anything but dreamy, according to a description from HGTV.
Chip and Joanna teased that the makeover is one of their most dramatic ones yet, so it'll be fun to see all the details. Plus, HGTV hints that there will be some surprises for the clients' young kids. "You won't want to miss it," Joanna said.