Not only did David Ridley get a sweet home makeover when he appeared on HGTV's "Fixer Upper" in Season 3, but he became an instant local celeb in Waco, TX.
"I don't go anywhere without people saying something," he told Country Living. "People do double takes, stop and point, take pictures when I'm not looking."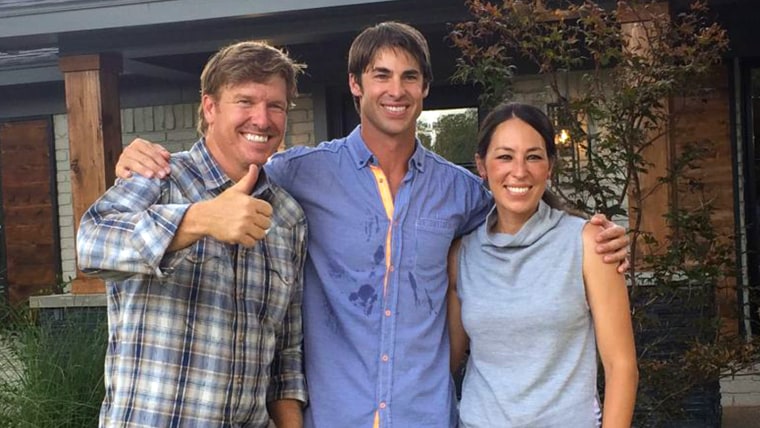 The former Abercrombie & Fitch and Ralph Lauren model decided to move back to his home state after a successful stint in NYC. He purchased a 1969 ranch style house, and with the help of Chip and Joanna Gaines, transformed it into a place where he and his roommates can entertain and host, which is perfect since sometimes he often invites fans of the show to come inside.
RELATED: Chip and Joanna Gaines reveal their sweet marriage secret in 'The Magnolia Story'
"I've had people drive by my house and so my goal is to try to catch them," he said. "This happens all the time. I've probably had 15 people that I've stopped that I've brought in my house to show them the house and hang out."
And just as Joanna had warned him how girls and different people might begin reaching out, Ridley's following blew up. "I gained about 8,000 followers on social media," he said. "I've had moms, grandmas who write in or call my office and want to set me up with their daughter and granddaughter."
RELATED: Chip and Joanna Gaines are launching a lifestyle magazine
Overwhelming as it may be, it sounds like Ridley is taking his new found fame well. He told Country Living that he's been dating a woman for about two months, and that the best part is "she's not impressed with me that I was on the show or with my house, which is super refreshing."
Ridley says he's loving the home right now but that it needs a female touch. "I have three roommates and so as soon as I get married, I'll be booting my roommates out."
Check out more of Ridley's interview with Country Living here to find out how he ended up on the show in the first place.