In the heart of 12.7 acres in New York's Hudson Valley sits a see-through dwelling inspired by Philip Johnson's Glass House and Mies van der Rohe's Farnsworth House.
Elegant as it is, the home isn't exactly simple.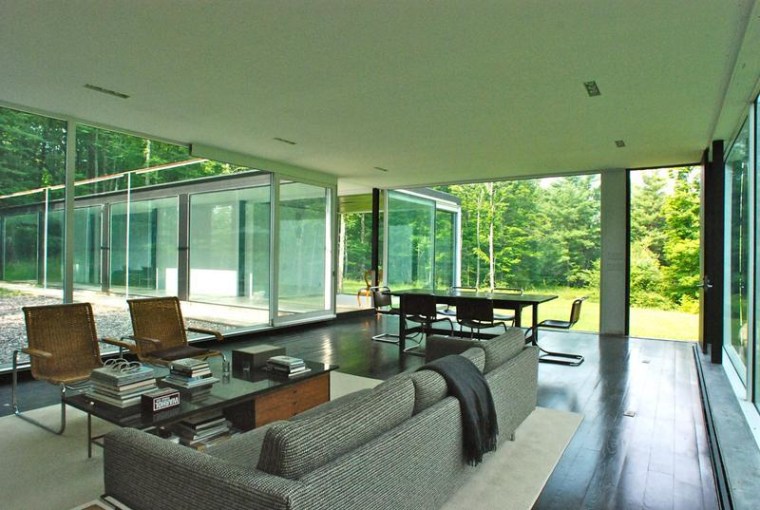 "Whatever time of day you approach, the house presents itself as multiple layers that dissolve into the site and one another," reads the listing for the $1.95 million home.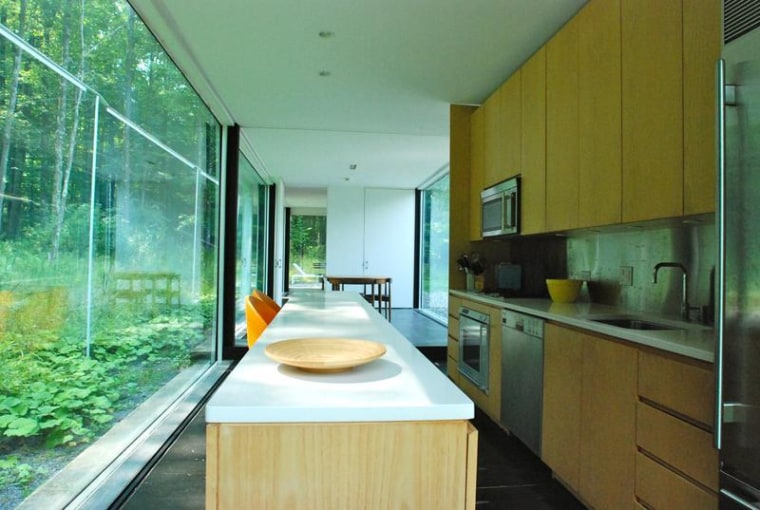 The intrigue continues indoors: When the 14-foot-wide doors on the two bedrooms are slid open, "the rooms appear across the courtyard as stage sets, or dioramas," said Philip Gefter, a former photo editor for the New York Times. He built the house in 2004 with his partner, Richard Press, an architecture major and director of the documentary "Bill Cunningham New York."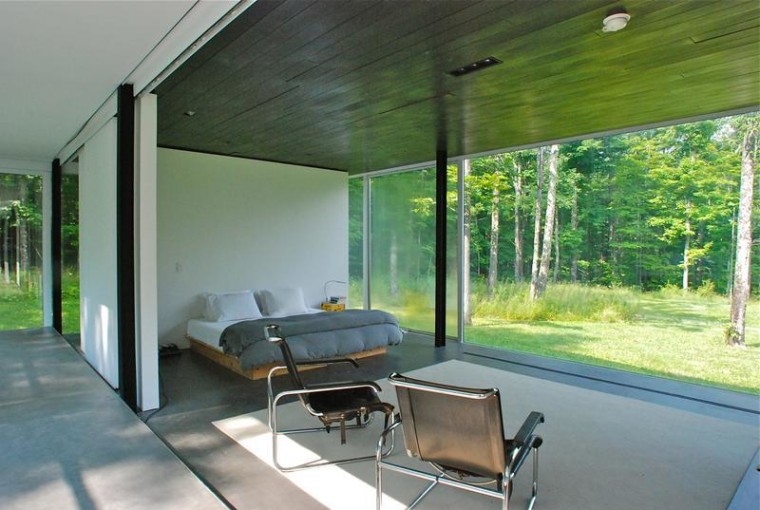 When the bedroom doors are closed, they reveal a wide bookcase.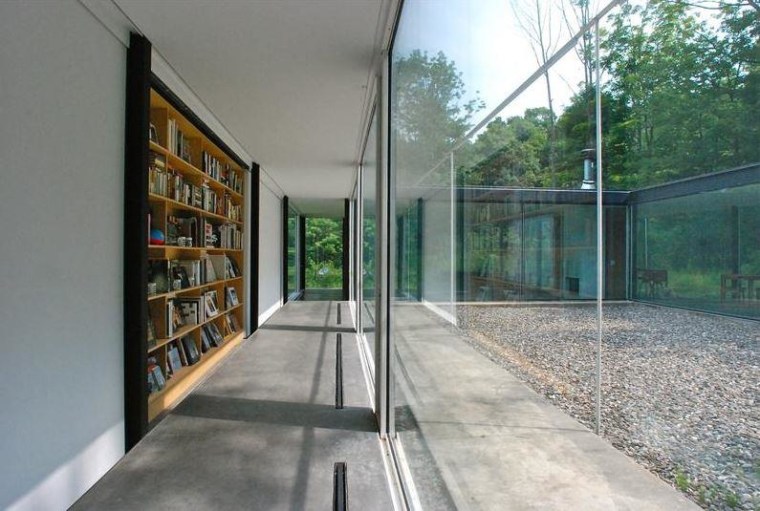 Despite the brutal East Coast winter, Gefter said radiant heat has kept the home at 70 degrees, and with all the snow, "it feels like we're floating on this white sea."
Coming from New York City, they did have to adjust to the lack of curtains. There are tracks for hanging some, but Gefter and Press prefer the in-nature feel — and no one has intruded.
"Most people don't even know the house is here," Gefter said.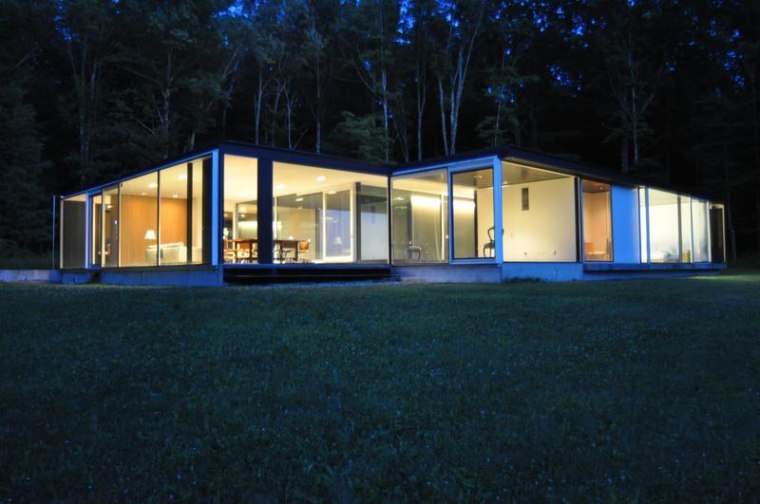 The home is listed by Jen Harvey, Russ Stein and Tim Lovett of Berkshire Property Agents.
Photos by Jen Harvey
Related: