A boring lamp brought to life with 3D brass oak leaves... a plain mirror made pretty with botanical appliques… an inexpensive vase made fancy with a piece of ribbon or trim — what do all of these pieces have in common besides being your next DIY project? They're so simple to make, and, other than the materials, they only require one other supply: glue!
In the latest issue of Martha Stewart Living — on newsstands now — the crafty team highlights the fun of using easy stick-on embellishments for your fall decor DIYs. Here are a few to try this weekend:
1. Brass Leaf Lamp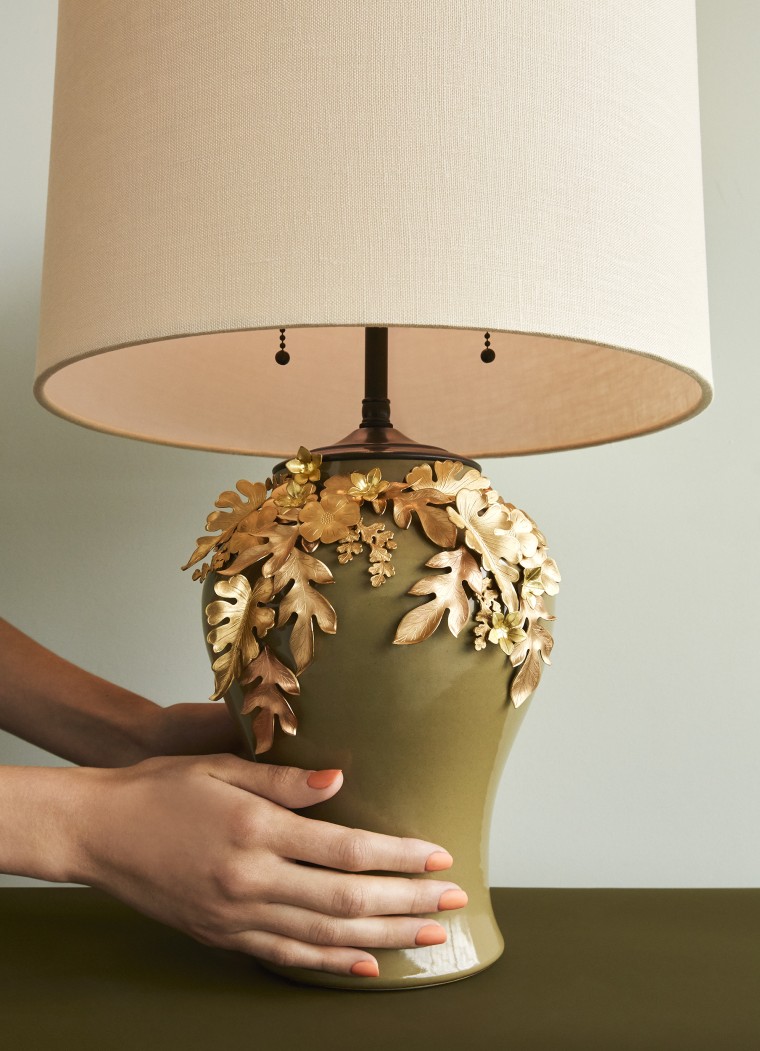 Add some fall flair to your simple lamp with pretty brass stampings — they'll give the piece custom 3D details and make it look way more expensive than it really is. The best part is that the supplies won't break the bank. The leaf embellishments used here start at 55 cents each, and the Gorilla Super Glue Gel used to hold them in place can be purchased for less than $7.
RELATED: Shop it now! 16 fabulous fall-scented candles and fragrances for home
2. Vine-Wrapped Mirror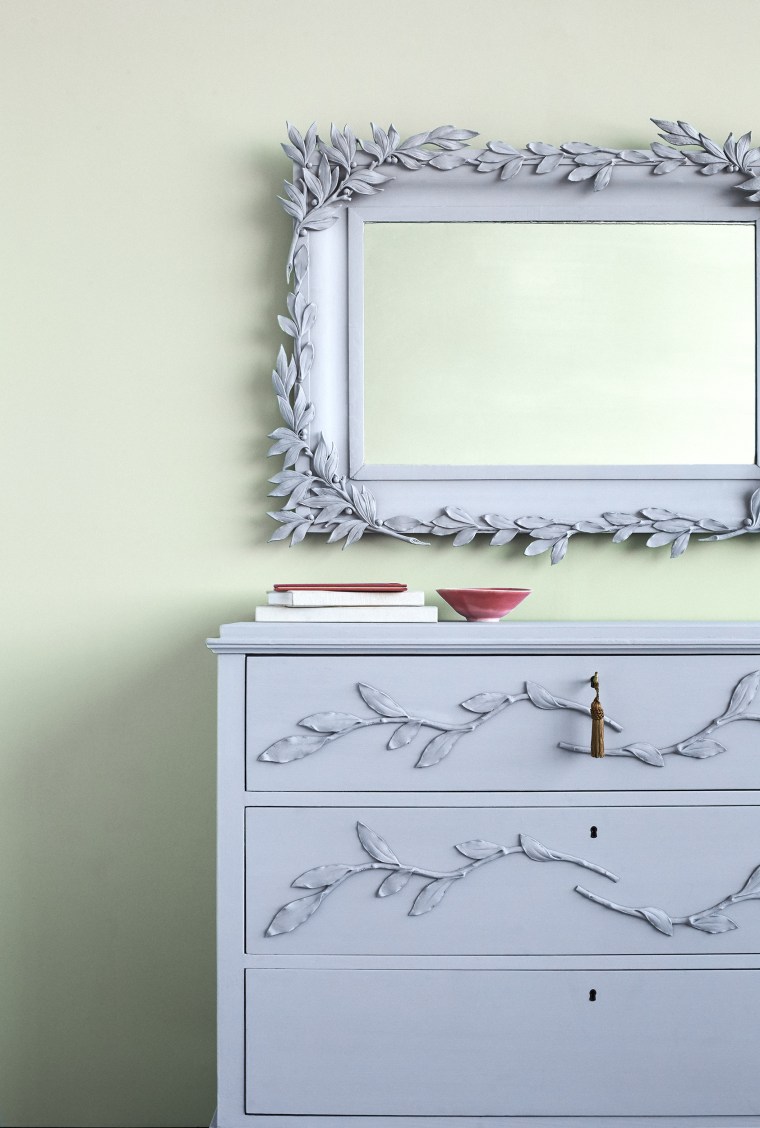 Got a plain mirror in the house and want to give it some elegance? This project using leaf appliques is an easy way to do that. The Martha Stewart team ended up using a matte chalk paint on both the leaves and the frame to give the piece a cohesive look. If you do that, paint them separately before you glue them together with a caulk gun loaded with heavy-duty construction adhesive (try Loctite PL200 Projects Construction Adhesive, $5).
RELATED: 33 budget-friendly home decor items for Halloween and beyond
3. Couture-Sleeved Vase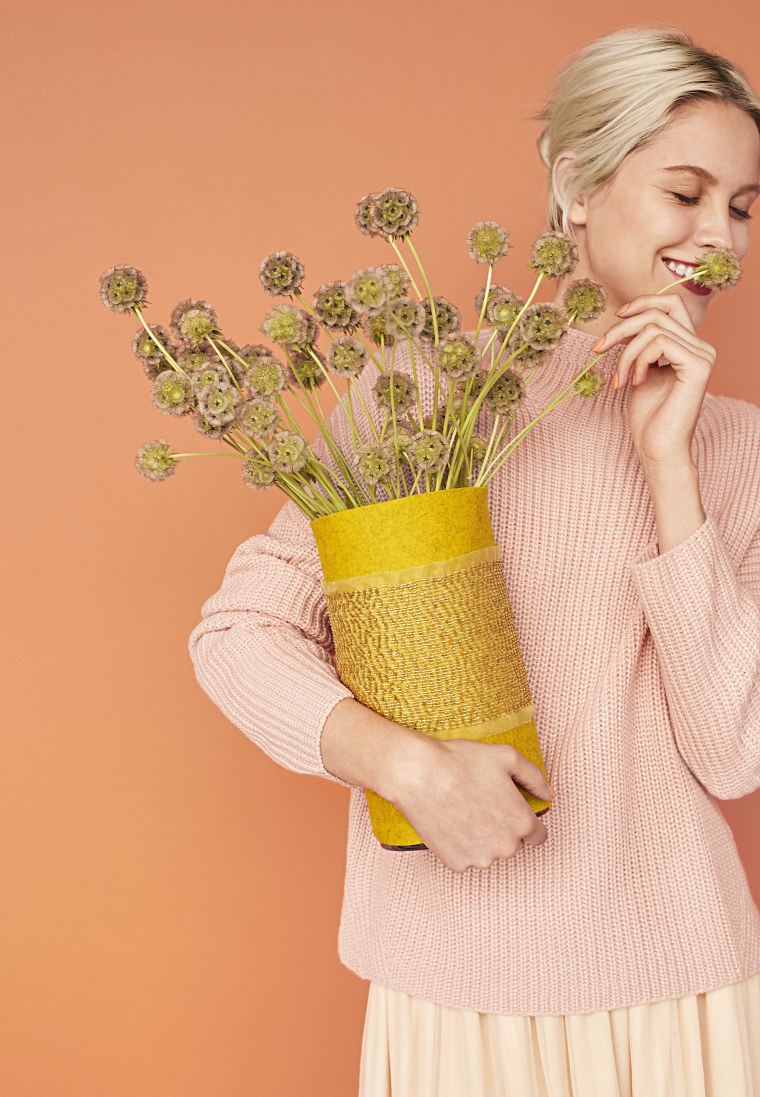 Fancy up your table decor by creating a decorative vase that can be utilized for any type of gathering or season. Create a temporary sleeve for it by wrapping the vase with felt and cutting the material to size. Decorate the felt piece by gluing or sewing on trim or ribbon, then glue or stitch the ends of the felt together to create the sleeve for the vase. Slide it on for fall dinners and take it off when the season changes. It's as easy as (pumpkin) pie!
RELATED: Shop it now! 17 perfectly plush velvet decor items for home
For more of these applique projects, check out the November 2016 issue of marthastewart.com.