It's no secret that Tim McGraw and Faith Hill represent major #couplegoals, but now the country music stars are opening the doors to their Bahamas island retreat and giving us serious home decor envy.
Architectural Digest got a look inside for the magazine's July issue, and — spoiler alert — the property is absolutely breathtaking.
The power couple created a little slice of heaven on their own private island. They purchased the 20-acre island, known as "L'ile de Agnes," in 2003. At the time there was just a "little shack" on the property, but McGraw, 50, and Hill, 49, have since renovated it into a stunning eight-pavilion home connected by thatched roofs.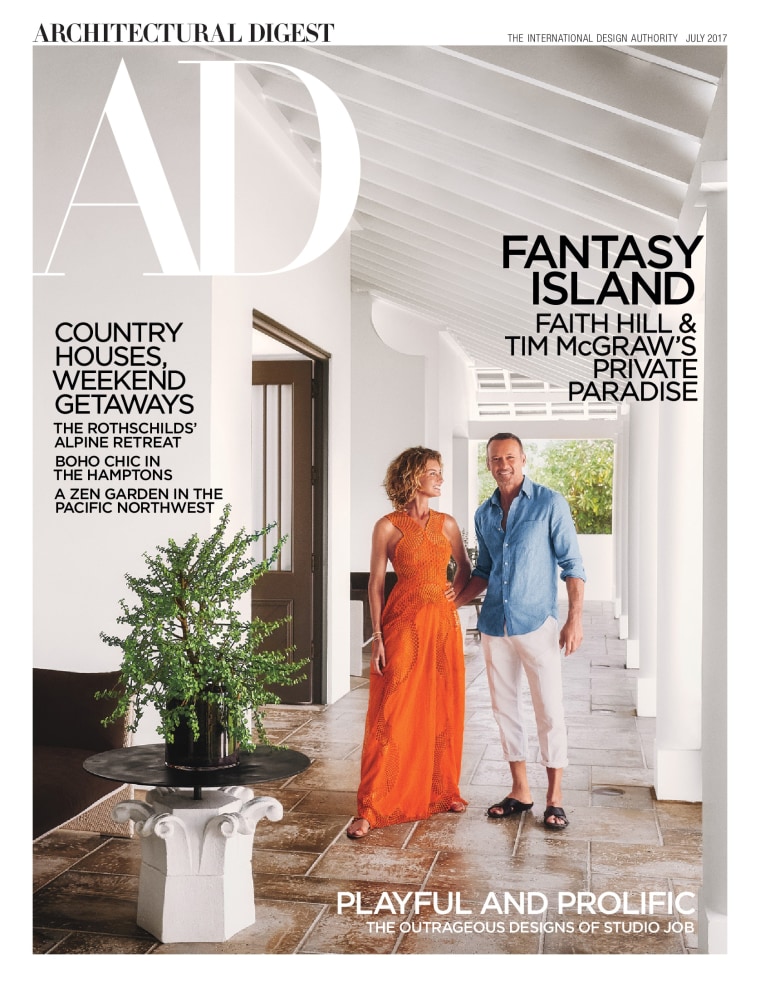 The couple hoped that their white, airy home with bleached wood and plenty of tropical accents would blend in with the environment of the island.
But creating their very own piece of paradise was no easy task.
"We set out to build a house. We had no idea we had to build everything else," Hill told Architectural Digest.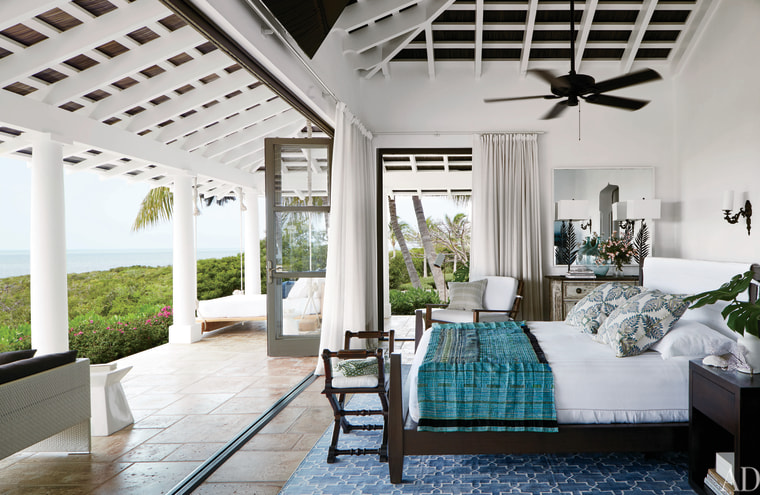 "We basically had to build a little town," said McGraw, who explained they had to provide housing for all of the people helping to create their oasis, plus find ways to have running water and electricity.
It took nine years for the couple to build the home, which includes an open-air living space and a stunning master bedroom that overlooks the ocean with a free-standing bathtub on its porch.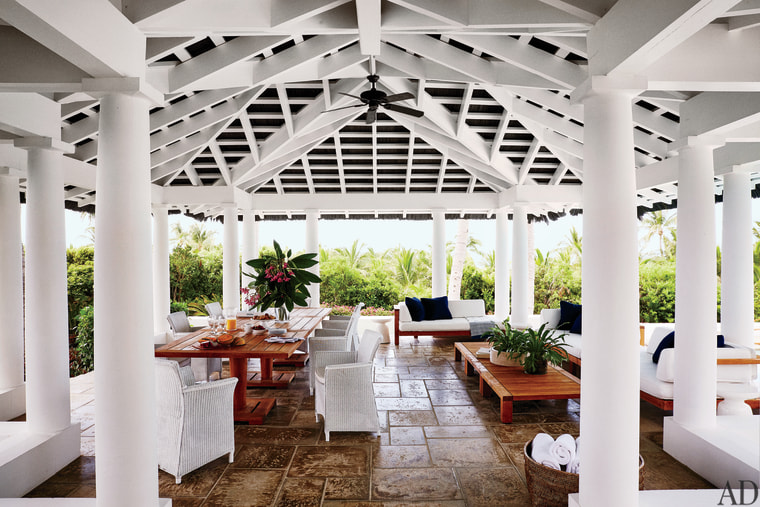 "We wanted to feel connected to the outside," said Hill. "When the breeze comes through the room, it's just life-changing.... It really is! It's something for the soul."
"As long as our family is together," she said, "we can pretty much make a home anywhere."