Want to add instant value to your home this weekend? The secret lies in a can of paint.
Zillow Digs just released a report that reveals the best and worst paint colors for your kitchen — and choosing certain ones could lessen or increase the final price of the sale of your home.
According to the analysis of over 50,000 sold homes from around the country, the online real estate company found that homes with kitchens painted in warm yellow hues yielded the highest sale premium. They went for $1,360 above expected values.
RELATED: Self-cleaning sheets do exist! Silvon launches bacteria-resistant bedding
Not a fan of yellow? No worries. Top-performing listings also had wall colors painted in other earthy tones, like sage green or dove gray.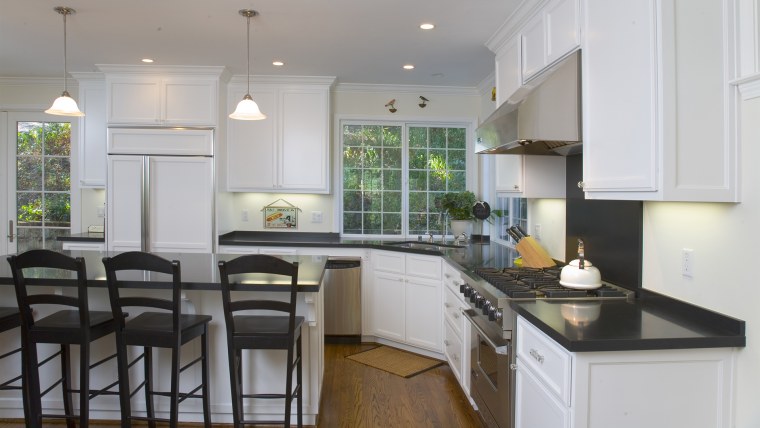 "To get the biggest bang for your buck, stick with colors that have mass appeal so you attract as many potential buyers to your listing as possible," explained Svenja Gudell, Zillow chief economist, in a statement. "Warm neutrals like yellow or light gray are stylish and clean, signaling that the home is well cared for, or that previous owners had an eye for design that may translate to other areas within the house."
RELATED: See "Fixer Upper" star Joanna Gaines' new paint line
In terms of colors you may want to avoid, the report found that homes with white kitchens actually sold for $1,400 less than expected. While the stark hue gives off a crisp look, it apparently also deters buyers, many of whom think they won't be able to keep the space clean.
Other wall colors you may not want to use according to the report include dark or style-specific wall colors, like slate gray or terracotta.
Not only can color dramatically change the entire feeling of a room or house, but it's also pretty inexpensive considering a gallon of paint costs around $30-$50. A small investment for a rather large return. And ... it's a great excuse to have a painting party!