Time to gather 45 of your favorite friends and family members because we've just found your next group getaway.
While it's only about a 30 minute drive to Disney World, this insane vacation house in Clermont, Florida, feels like it's own private resort.
Situated on 62 acres of gated land, The Ever After Estate has more than 8,000 square feet of seriously fun space.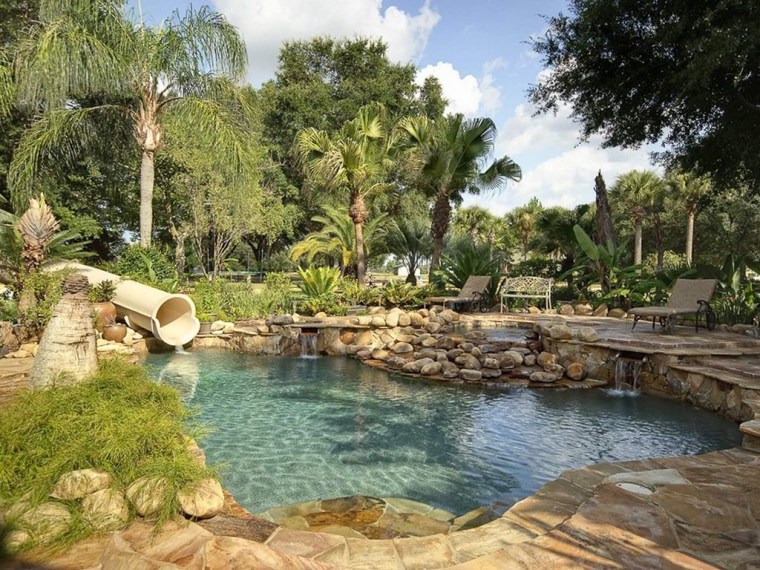 Each of the 12 bedrooms has its own theme related to movies we all know and love.
The "Harry Potter" room, for example, will make you feel like you're sleeping at Hogwarts.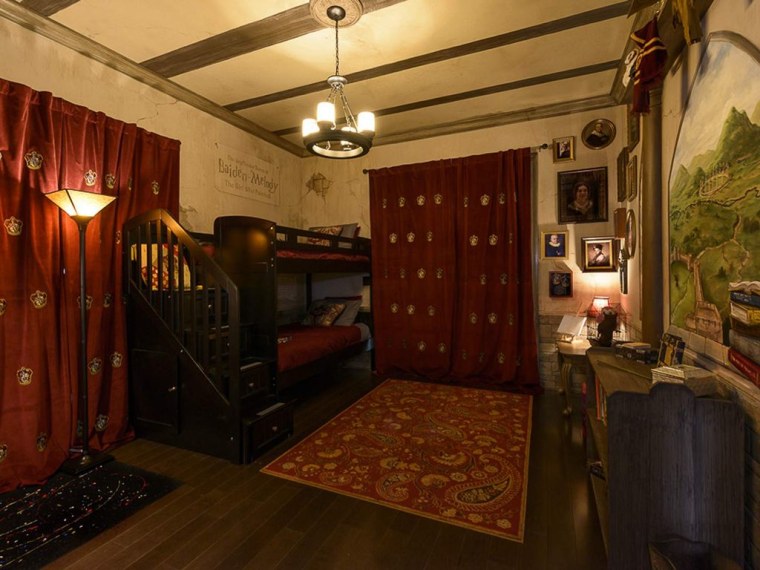 Or you can stay in the "Star Wars" room, which has a cool space vibe and comes with its own life-sized C3P0. And if you look closely, you'll also find Han Solo frozen in Carbonite.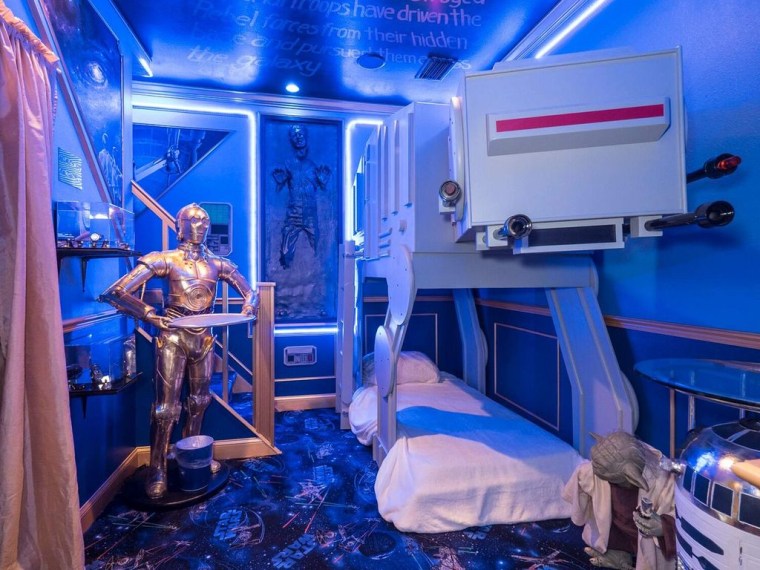 Comic lovers will appreciate the "Marvel vs. DC" room which is essentially a gigantic ball pit that also comes with a twisty slide and a bunch of your favorite comic heroes.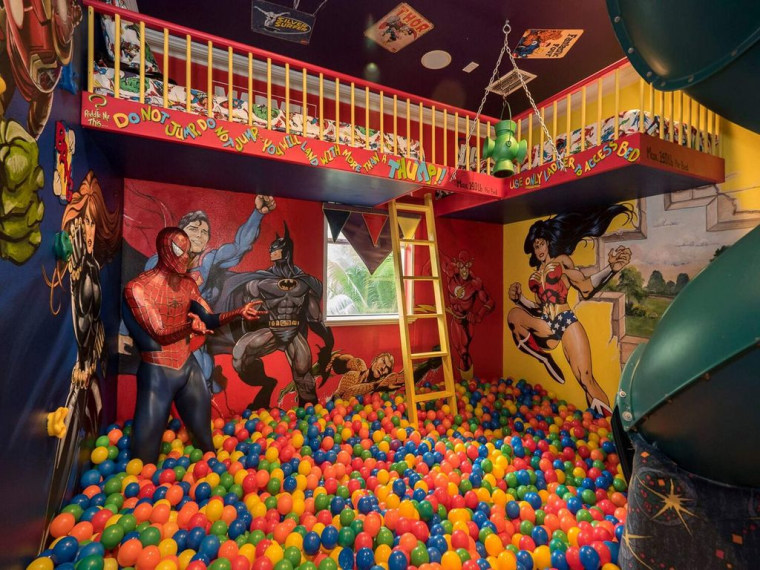 If you're feeling really competitive, there's a Rocky Balboa bedroom with its own boxing ring bed.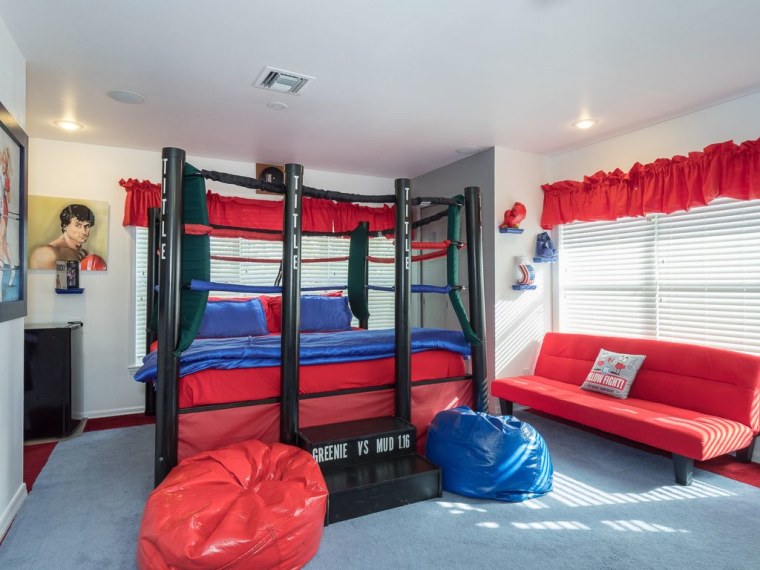 And the "Ever After Estate" wouldn't be complete without a fairy-tale bedroom. The "Beauty and the Beast" room features posters from the animated movie, rich fabrics and its very own Lumière candelabra figurine.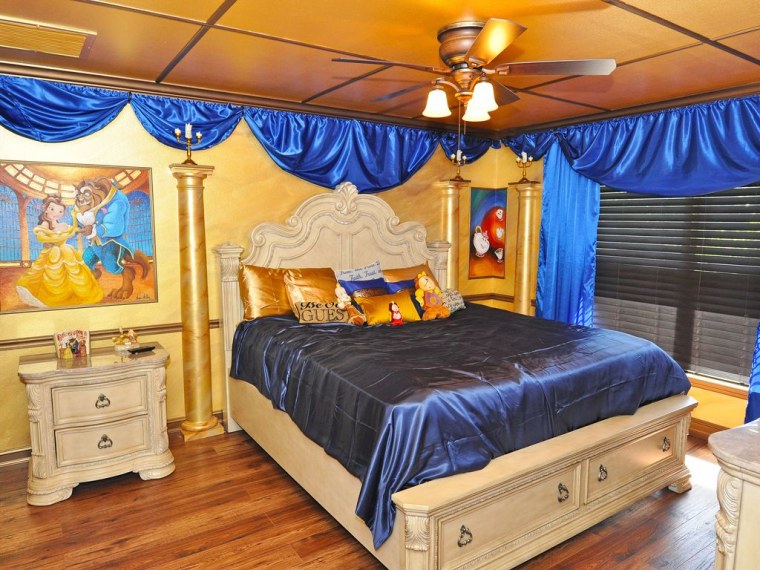 The home also has other cool amenities including not one, but four video game arcades, motorized carousel rides and movie theaters, both indoor and outdoor.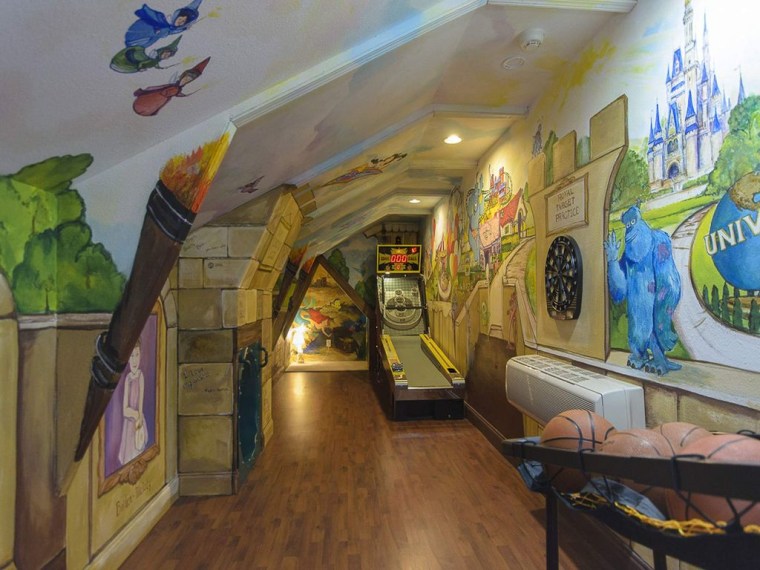 There's also a basketball court, soccer field, horseshoe pit, a 14-hole commercial-grade mini golf course and a water park-style slide that leads from the house's deck into a lagoon-themed waterfall pool.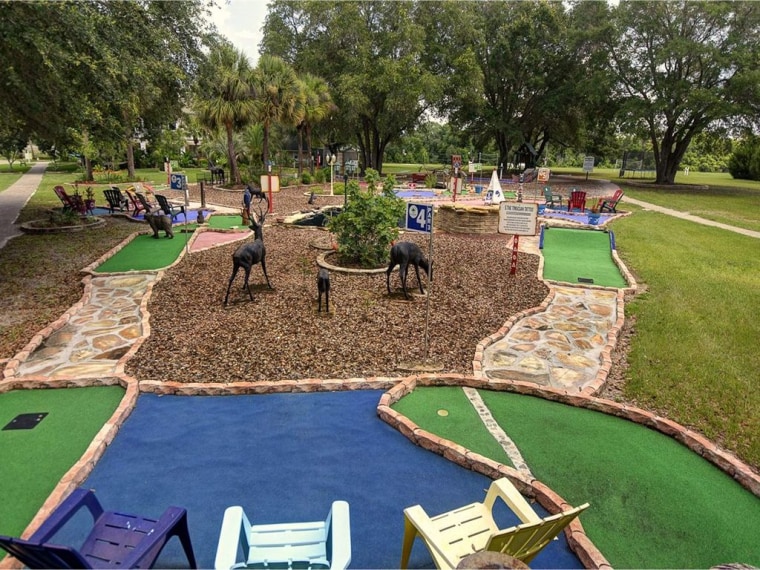 When it's time for a meal, you and your group can cook in one of the two indoor kitchens or the separate outdoor one.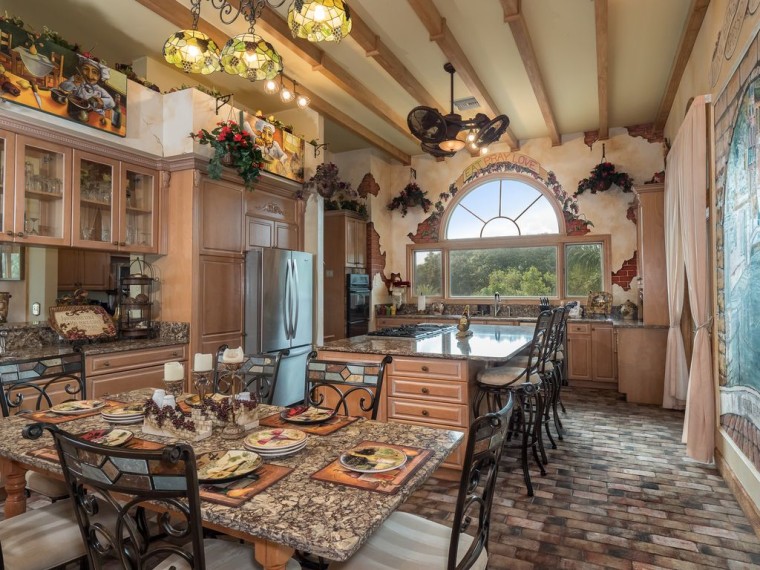 The price for the rental, which you can book on HomeAway, is $2,060 per night on average, and there is a three-night reservation minimum. But with a house this cool, would you ever want to leave?