Serial real estate listers John Krasinski and Emily Blunt have moved their family east to Brooklyn after putting three homes on the market in California earlier this year.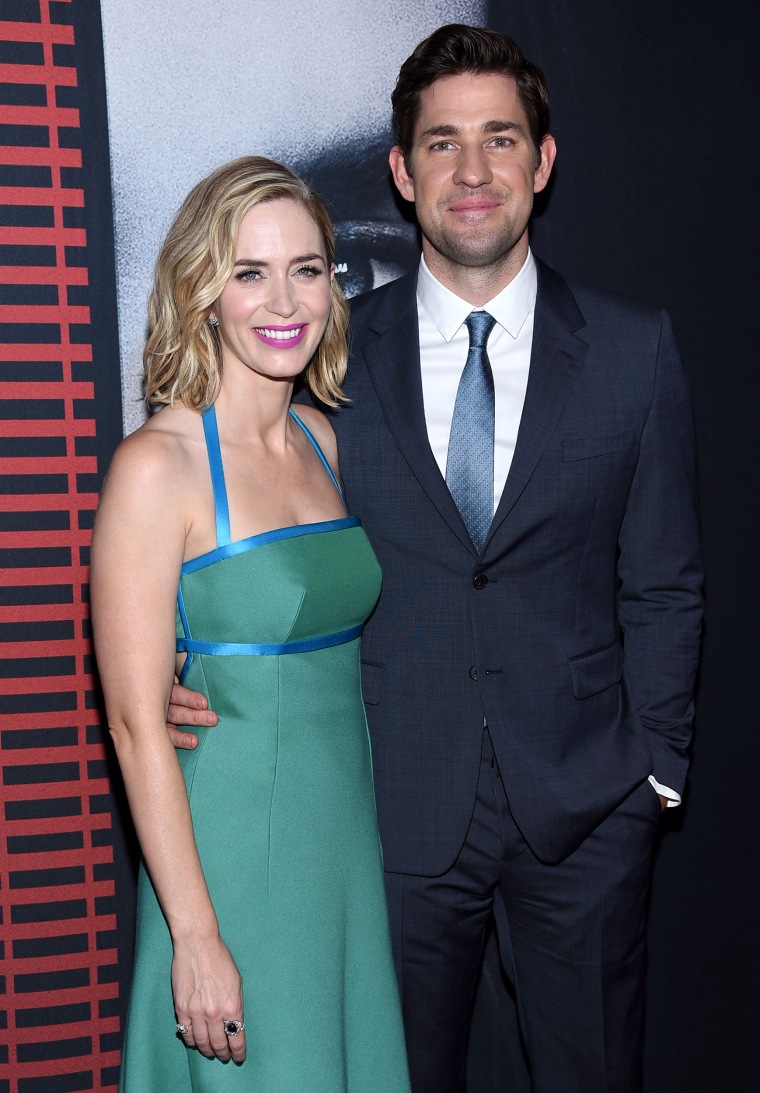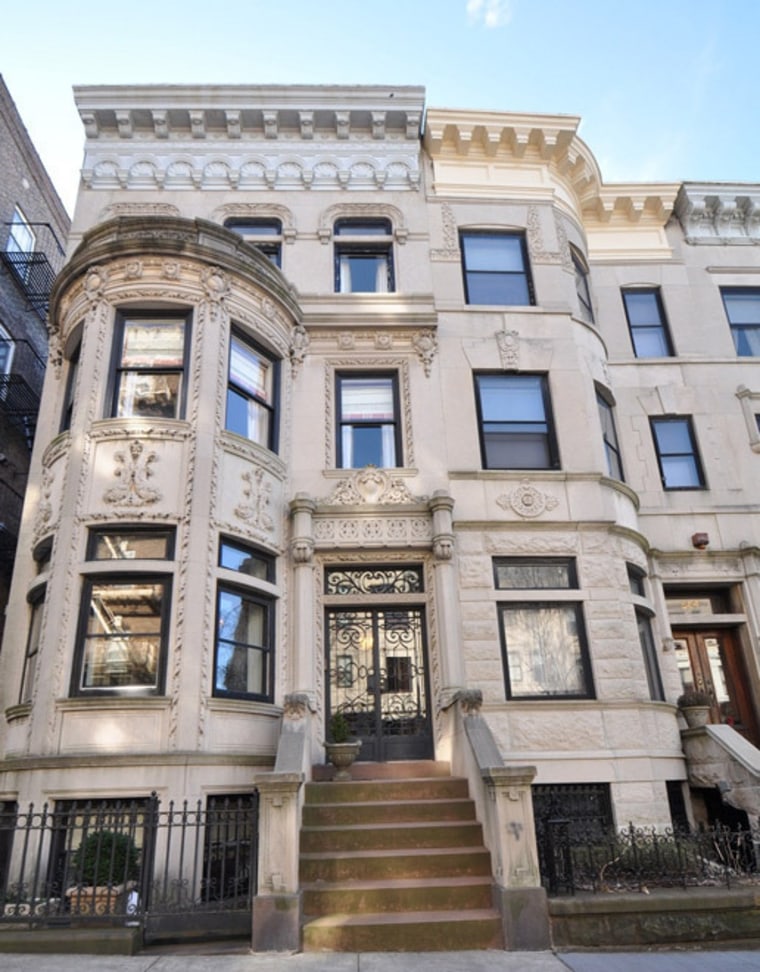 The couple shouldn't have a problem adjusting their toddler and newborn to the Big Apple in their classic six-bedroom townhouse in one of the most coveted neighborhoods in the city. Park Slope, famous for being a family friendly neighborhood with stretches of green space and many charming shops and restaurants, will no doubt suit the family of four.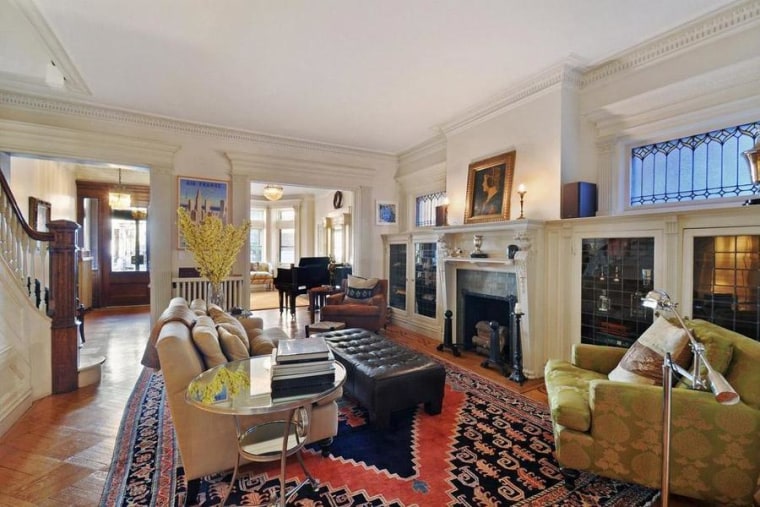 RELATED: See Kendall Jenner's new pad — was former home of Emily Blunt and John Krasinki
The neighborhood is also home to numerous celebs, so it's a great fit for Blunt, star of the blockbuster film "The Girl on the Train," and Krasinski, who snagged the lead role in the currently filming Amazon series "Jack Ryan."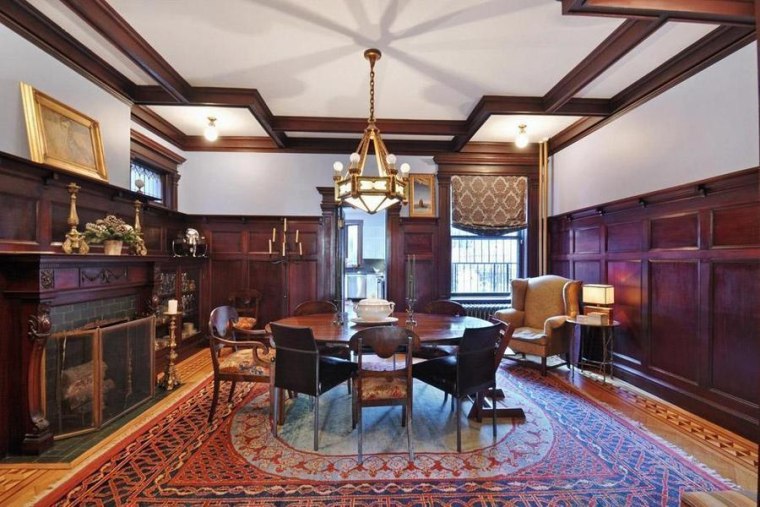 The couple's new three-story townhouse has all the hallmarks of a pre-war apartment — high ceilings, intricate plaster ornamentation, and a charming fireplace — but with all the amenities of a modern celebrity home.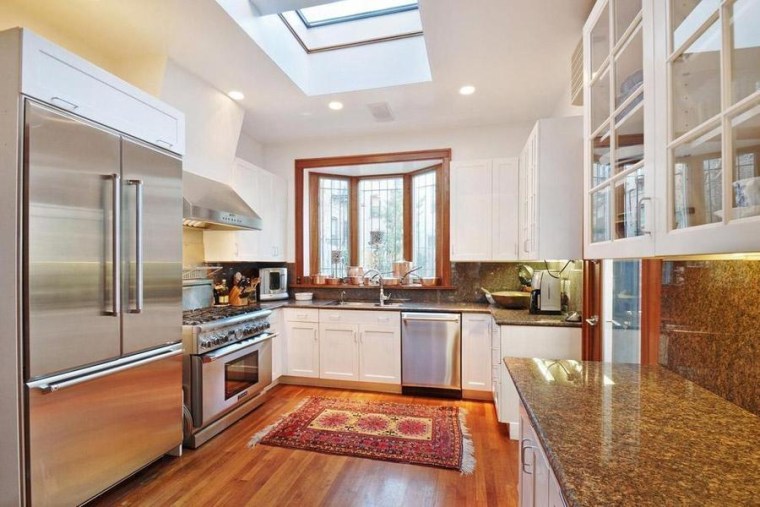 The kitchen, which is quite spacious for New York standards, is light and bright, and complete with an extended range and granite countertops.
The living and dining areas are large, yet cozy thanks to fireplaces and vintage details in the woodwork and etched glass windows.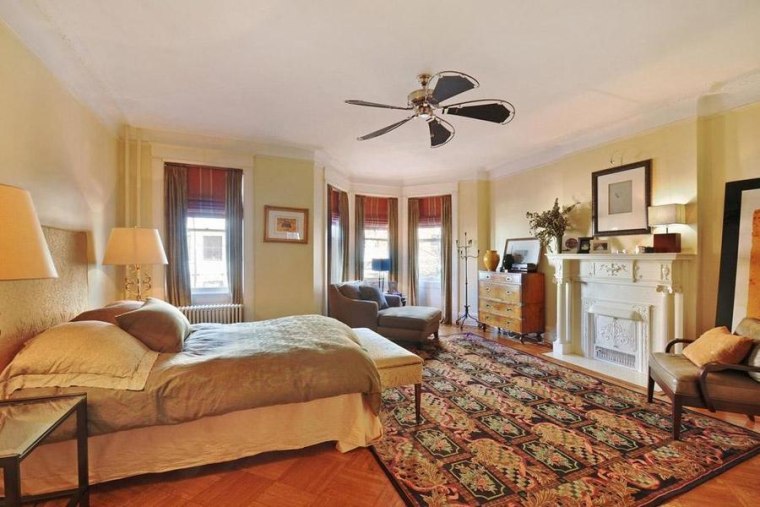 RELATED: Cynthia Nixon buys another NYC apartment — see inside!
And the master suite is the perfect place to retreat after a long day of filming, with lots of natural light and a spa-like bathroom that has a classic look with subway tiles and marble counters.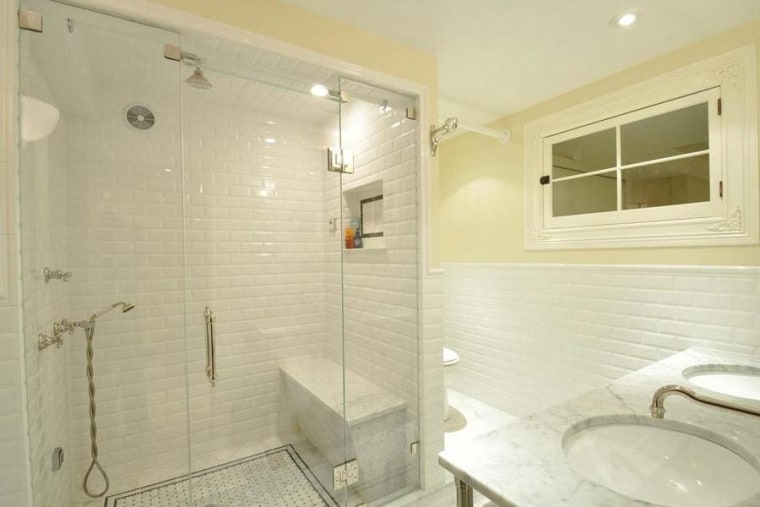 The A-list stars leave behind a string of beautiful homes on the West Coast, including their recently sold home in Hollywood Hills, which Kendall Jenner reportedly picked up for $6.5 million, as well as their Ojai weekend home and another home on Mulholland Drive, which are still on the market.
Photos are courtesy of StreetEasy.
Related: