Ever dream of having a houseboat to call your own? And do you love historic things with character? Well, we may have found the property of your dreams!
The last surviving Ellis Island ferry has been transformed into a living space and it's currently on the market for $1.25 million.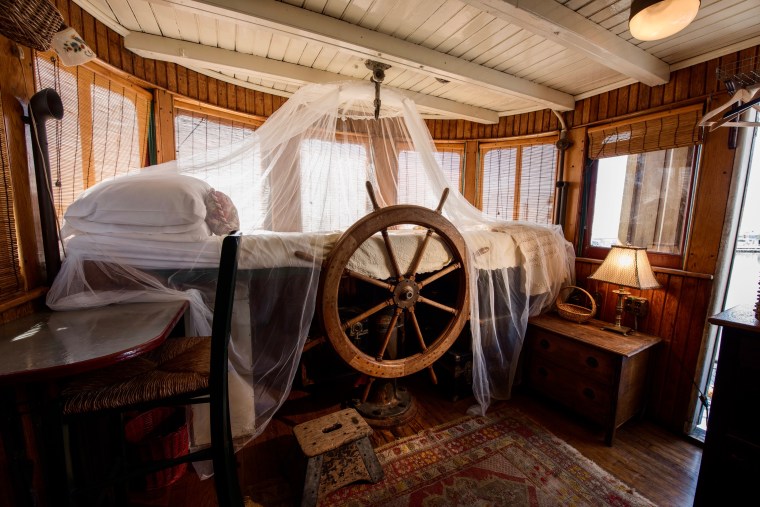 Built in 1907, the four-level vessel has about 10,000 square feet total (including deck and storage space) and measures 147 feet long. According to real estate broker Michael Franklin of Franklin Ruttan, the boat can fit hundreds of people. "You could have a huge party on the top deck or passenger deck or both," he told TODAY Home. There's a covered outdoor dining area at the back of the boat on the passenger level as well as outdoor covered seating.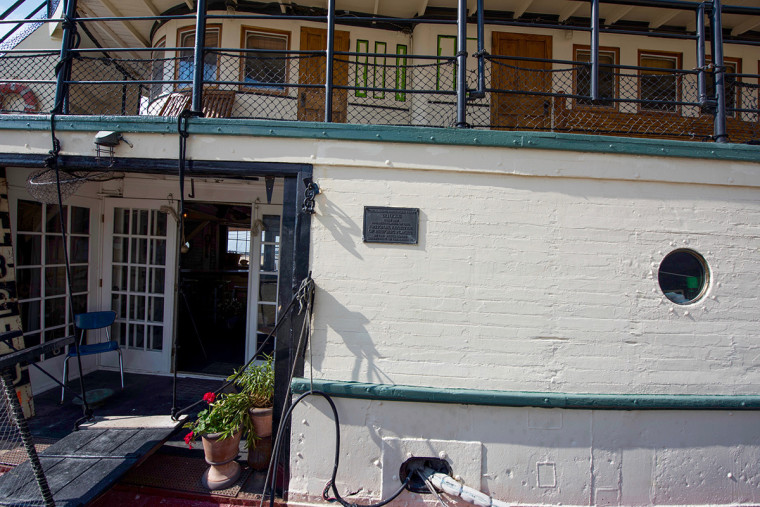 And while you wouldn't be able to accommodate all of those guests overnight, you would have beds for about 20 of your friends. The boat has seven bedroom areas, three of which have multiple beds. The wheel house, which features elevated views, is configured as two bedrooms.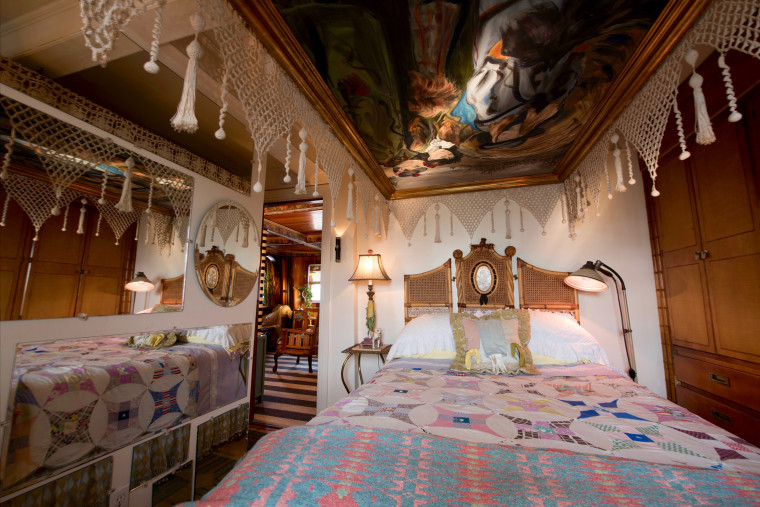 RELATED: Want to sleep at Graceland? Here's an inside look at new Elvis-inspired hotel
There's also a full bath on the main level and two public style bath stalls on the passenger deck. A cozy eat-in kitchen area features a sink, stove and plenty of counter space and cabinets.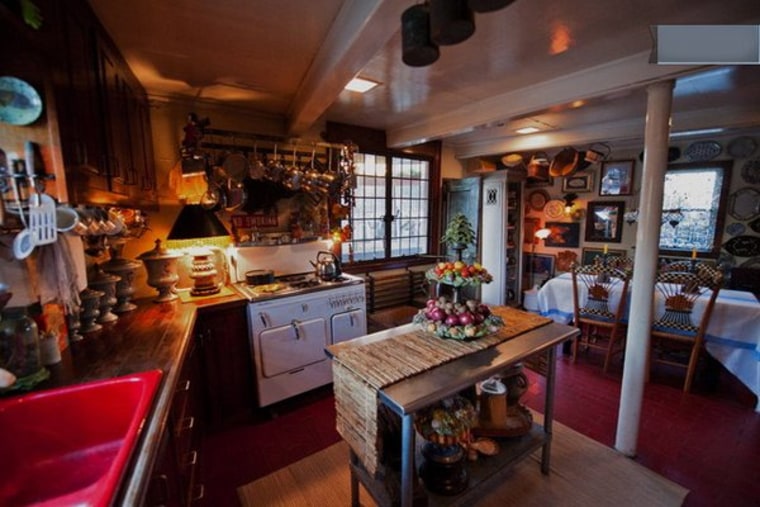 RELATED: See inside! This rebuilt barn includes a yoga studio, dining space and more
Franklin says the actual living space of the boat is approximately 5,000-square-feet.
The Yankee Ferry has not only been used to transport newly-arrived immigrants from Ellis Island to Manhattan in the 1920s, but it also served as a troop carrier in both world wars.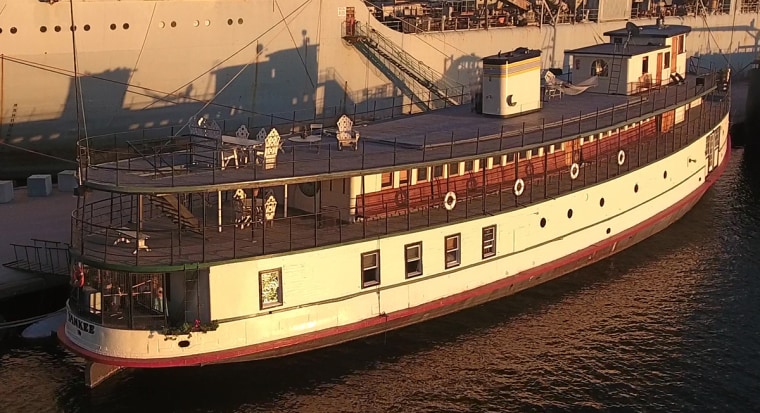 It's been the home of artists Victoria and Richard MacKenzie Childs for the past 15 years. According to their website, the ferry "served to awaken, infuse, and inspire the MacKenzie-Childs' new Emprise collection with a milieu of modern and historical perspectives that resound with visionary adaptations."
The houseboat's interior has unique design touches throughout that are reflective of the artistic New York City-based couple's style.
For more information on the Yankee Ferry, visit mackenziechildsyankeeferry.com.