Fans of Ellen DeGeneres might to do a little dance when they hear this news. The famous comedian and talk show host has launched an exclusive bedding collection at Bed Bath & Beyond, and it's just as fun as she is.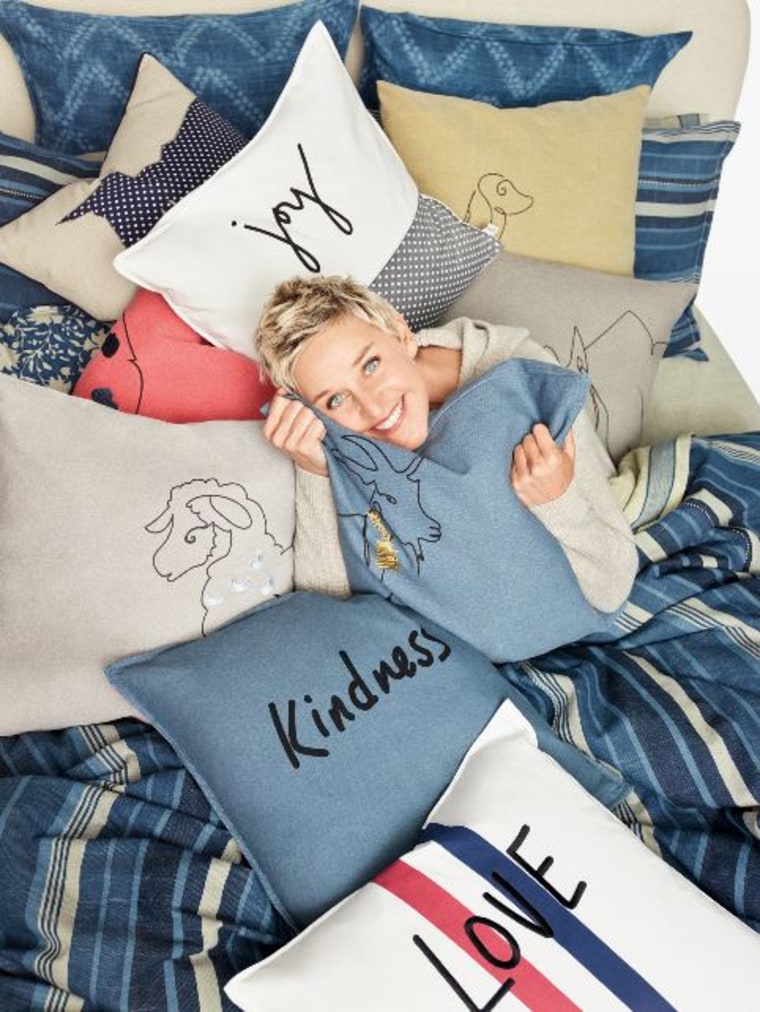 The line, which is named ED Ellen DeGeneres, consists of sleek geometric prints, colorful botanicals, whimsical stitch drawings and cozy washed textures. Products include throw pillows, sheet sets and comforters at a price range of $49.99 to $169.99.
RELATED: Tour Chip and Joanna Gaines' very own 'Fixer Upper' farmhouse
"People spend one-third of their lives in bed," DeGeneres said in a promotional video for the collection. "I've already got the other two-thirds covered with clothes," she said referring to her apparel and accessories line. "I want people to wear my clothes two-thirds of their life and be in bed with me the other third — you know what I'm saying? You know what I mean," she joked.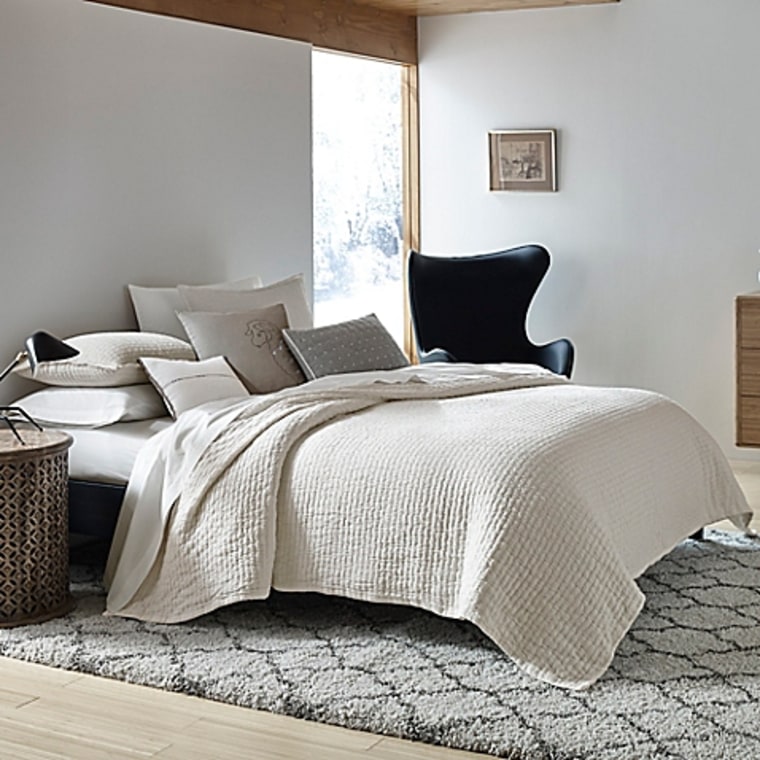 The funny lady said she draws her design inspiration from life and that she created this line for everyone.
We're particularly fond of the artistic decorative pillows in the bedding collection. While some are inspirational with the words "Love" and "Kindness" written on them, others will make you smile with sweet drawings of animals including a rhino and sheep.
RELATED: Ellen DeGeneres gives tour of horse ranch in 'Home' book — see inside
The color palette for the line consists of mostly blues, grays and beige, with an occasional pop of red or yellow on a pillow.
This isn't DeGeneres' first time in the home decor business, of course. Last summer, she began selling barware, plates, and table linens among other items on her lifestyle e-commerce site, ED.
The bedding collection is available at Bed Bath & Beyond stores.