If you've been looking for a home with an arcade and a garage that fits nine cars, this is the place for you!
Funny man Eddie Murphy's former home in Granite Bay, California, is currently on the market. But if you want to live like the "Coming to America" star, it'll cost you $10 million.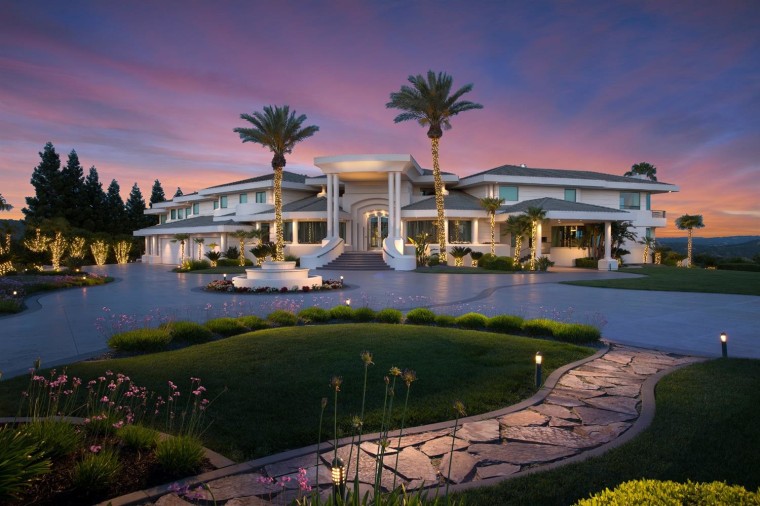 The 12,600-square-foot main house is oversized and opulent, and it's exactly what you'd expect for the lifestyles of the rich and famous.
With uninterrupted views of the Sierra Nevada mountains and the Sacramento skyline, the palatial estate features a contemporary, Mediterranean-style exterior and some fun and funky interior decor — all of which are included with the home.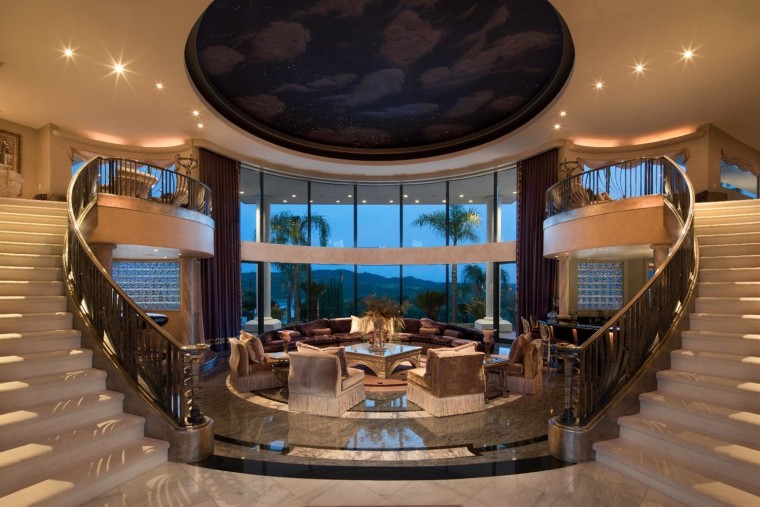 The grand living room features a double staircase and two-story ceiling with a wall of windows that has a million dollar view.
In the kitchen, a curved granite counter provides a place to cook and eat, while looking out onto pretty palm trees and landscaping in your backyard. There's also an island, butler's pantry and nearby breakfast area.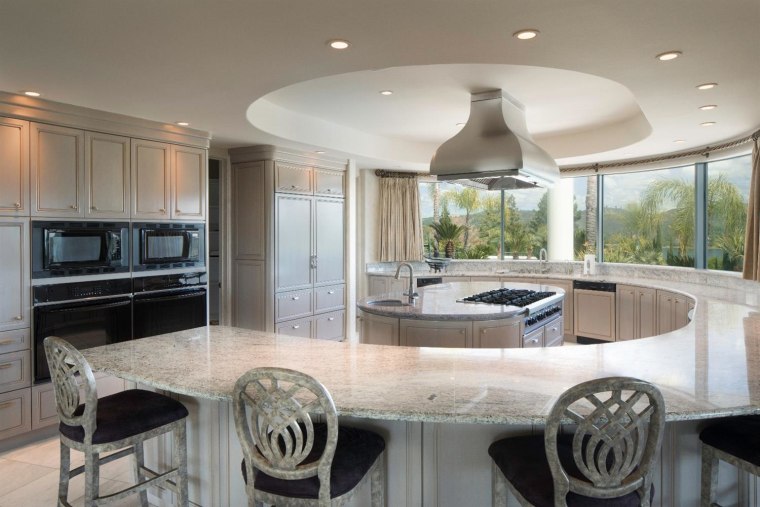 An open living room sits right next to the kitchen, providing a place to plop on the sofa with family while you watch TV or play board games.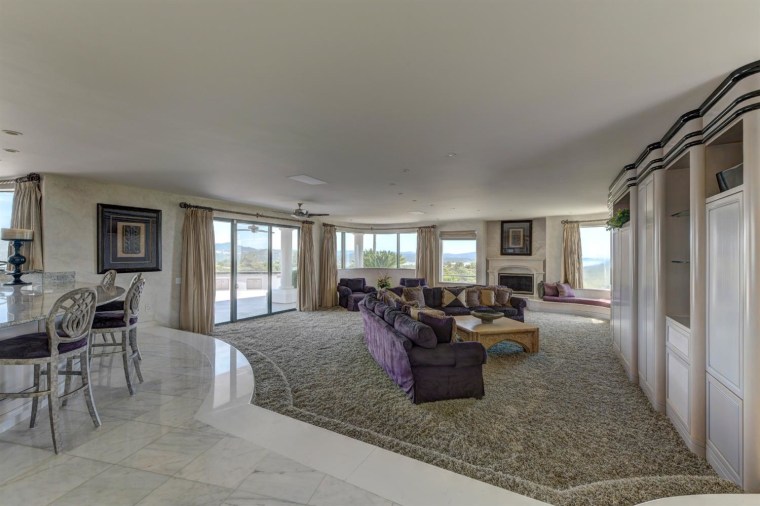 But if you're feeling extra fancy, you can do both of those activities in the entertainment area of the house that features a movie theater and arcade. The space also has a small bar, making it great for parties, too.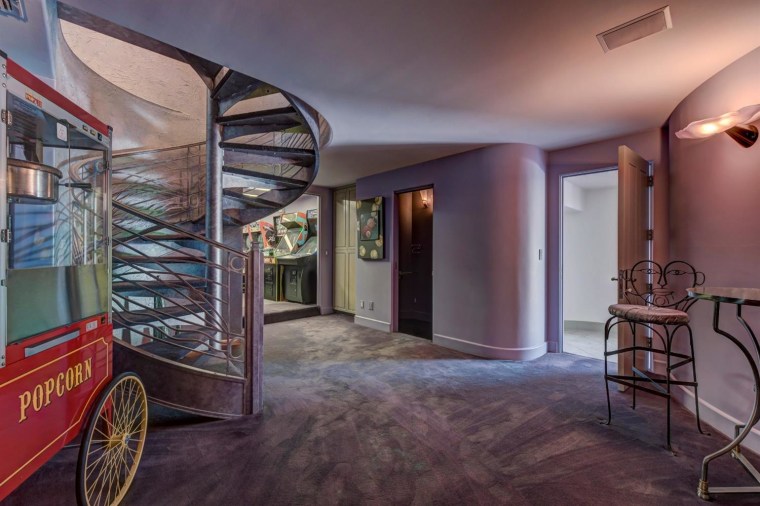 The home has 10 bedroom suites and 14 bathrooms.
In the master bedroom, you'll find shag carpet and a couple of steps leading to the bed. There's another great view from the windows and a fireplace to cozy up to on cold nights.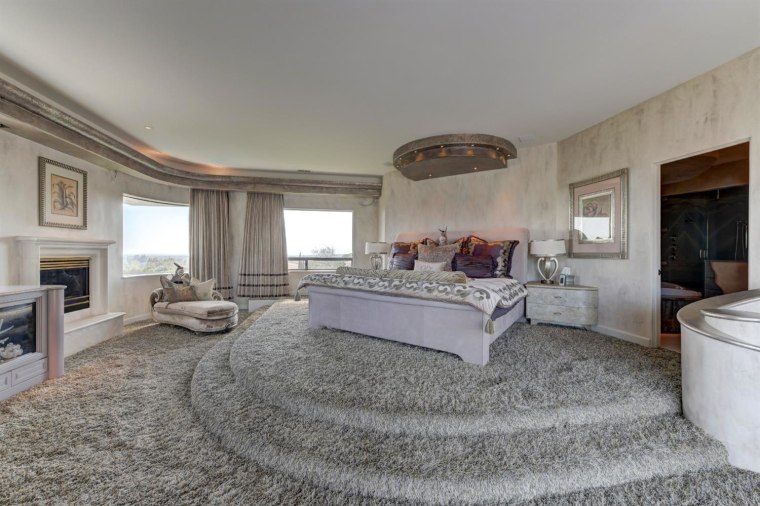 And, yes, the master bathroom is basically big enough to live in.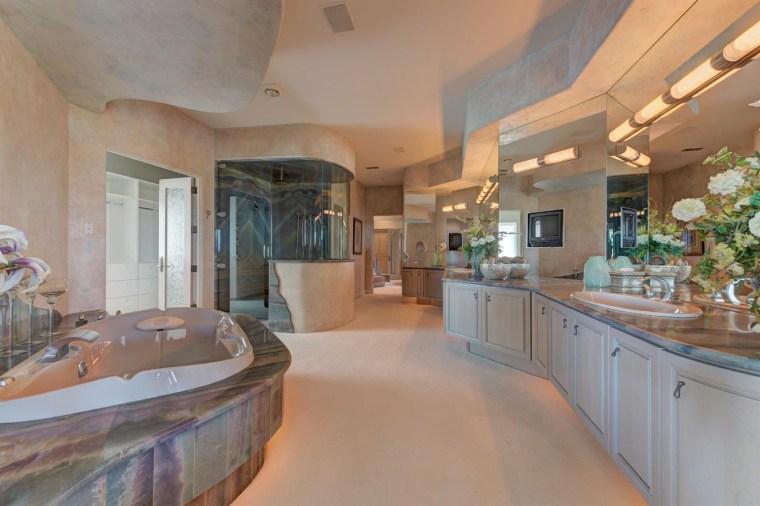 Other features of the house include a 5,200-square-foot guest home, a 1,200-square-foot, commercial-quality gym, a tennis and basketball court and, of course, a sparkling swimming pool.