When you're trying to sell the priciest and most historic building in a small, rural, but artsy community in a place called Frenchtown, N.J., it helps that you're a writer capable of spinning a listing description that pithily points out all the high points of the property.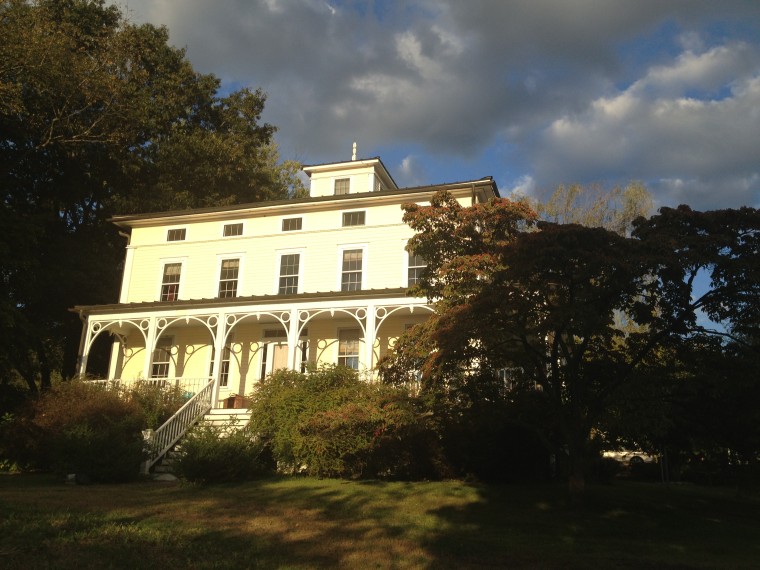 Such is the case for Elizabeth Gilbert, who turned her self-actualization memoir "Eat, Pray, Love" into a springboard for international success, not to mention a foray into rural New Jersey real estate adventures.
So what does the author have to say about her For-Sale-By-Owner abode that's just a stone's throw from Bucks County, PA?
Here are the essentials from Gilbert's self-penned sales pitch for the "exquisite country escape" that's perfect for an "artist/writer/gardener's escape":
"This large, 1869 four-bedroom, two-and-a-half bath Victorian home was lovingly restored by bestselling author Elizabeth Gilbert. Located in the quaint, safe, artsy small town of Frenchtown, NJ, overlooking the Delaware River. Walking distance to the village and excellent public schools."
There's more verbiage from the memoirist-turned-home-seller:
"Chef's kitchen with custom cabinets, marble counters, Bertazzoni stove. Established gardens. Outdoor bluestone patios. Screened-in sun porch. 1400 sq finished one-of-a-kind library. (Must be seen to be believed a magical space.) Cupola with 360-degree views. Newly finished steam room bathroom with heated floors and natural stone rain shower. Giant walk-in closets. Claw foot bathtub with garden views. Wraparound porch. Wine cellar. Garage. 65 minutes to NYC."
Then, the closing argument:
"A house with history, this home was originally built for the grandson of the first governor of NJ. Elizabeth Gil."
Oddly enough, for an established best-selling writer, Gilbert was actually bested by the fine real estate writer from The New York Times. In a recent article, veteran journalist Robin Finn filled in the blanks with an overview of the $999,000 property, referring to it as an "Italianate Victorian mini-estate built in 1869 on a hilltop above the Delaware River by a descendant of John Reading — Colonial New Jersey's first native-born governor."
Plus, Finn gets right to the facts: The annual property tax for the most expensive house in Frenchtown: $13,688.
"It is definitely the most eclectically renovated house in Frenchtown, right up to the peak of its cupola, now crowned by a copper roof. The formal circular driveway that once dominated the front lawn has been replaced by a colorful meadow of wildflowers and berry bushes," Finn writes.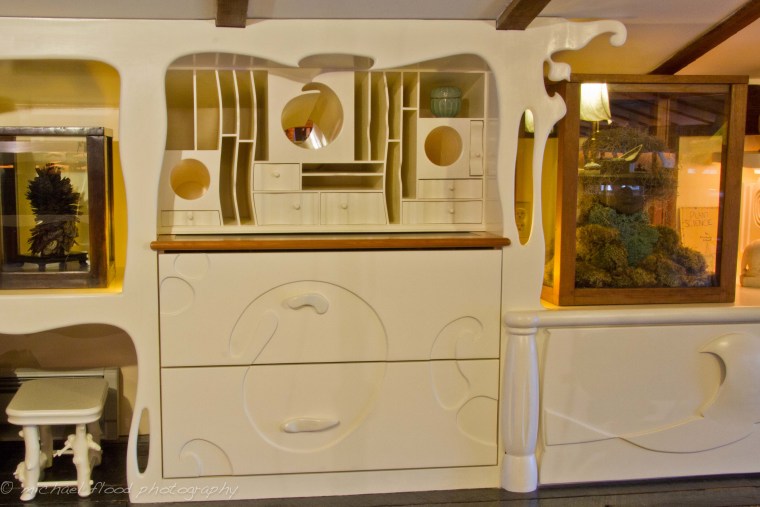 In addition to all that Gilbert rhapsodized about, the home contains a 1,400-square-foot "Skybrary" (translation: library in the sky), a mystical aerie carved and customized for Gilbert.
According to the Times, the reason Gilbert is leaving is because, now that the place has been done over to "perfection," it is time to move on. Gilbert and her husband, José Nunes, are moving to a smaller Victorian nearby.
More from Zillow:

After Country Wedding, Kate Bosworth Moves to Country
Jack Reacher Author Buys Expedia CEO's Co-Op