At first glance, you would probably never guess that this tiny cottage home was actually a dumpster in its other life. But one couple saw its potential and turned it into the ultimate vacation house.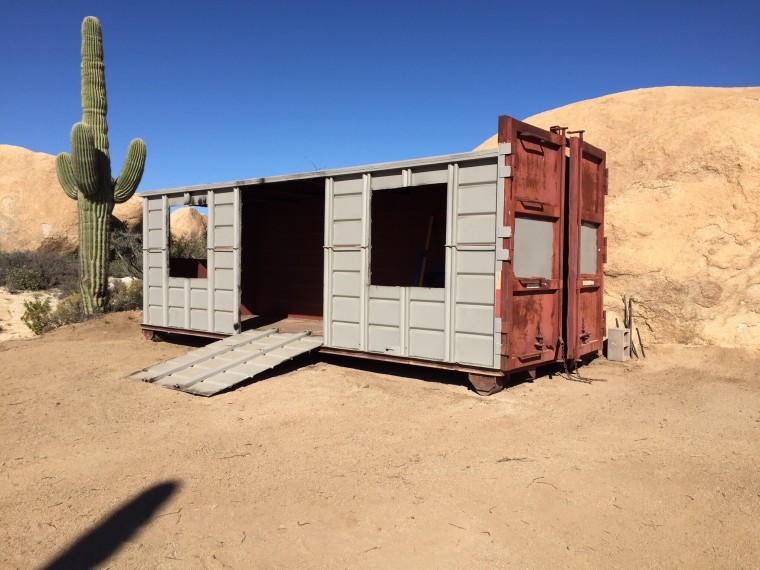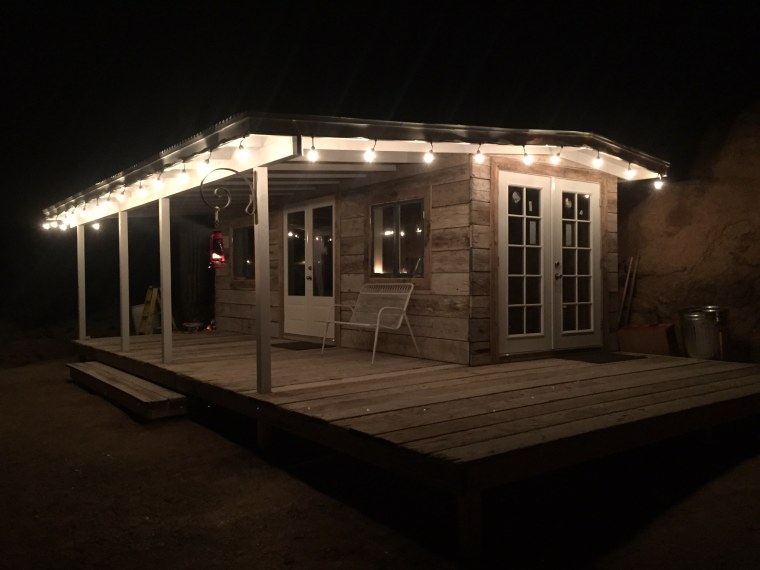 Jamie and Brad Bigelow wanted a place to sleep among the beautiful boulders of Florence, Arizona, at their friend's ranch.
"Our family goes out there a lot so we wanted a little house as a base that we could stay at," she told TODAY Home. "We just love going out there and stargazing."
RELATED: This rustic tiny home is the nicest one we've ever seen
But where could they find an inexpensive structure to create this dream sanctuary? The couple came up with a creative solution and ended up buying an old dumpster for $800. Brad, a general contractor, did most of the work on it with his brothers and nephews.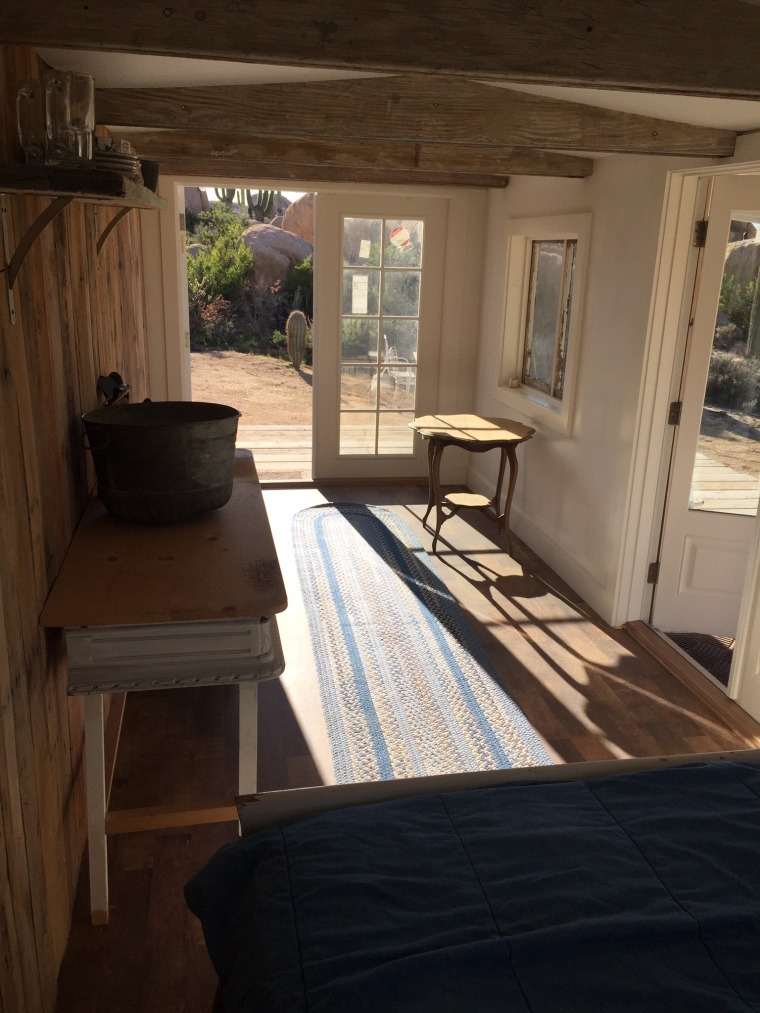 The 176-square-foot space sleeps two, has an indoor wood-burning stove and a sprawling wood deck made from scaffolding plank they found in California. As of right now, there's no electricity or water ("It's totally off the grid!"), but they use a small generator to power the lights and have access to an outhouse that is next door.
RELATED: This Oregon home looks normal — until you step inside
According to the couple, the hardest parts about turning this structure into a livable space was cutting out the openings for doors and windows, as well as securing the studs, siding and drywall to the corrugated thick metal walls. But once they were able to do that, everything else fell into place.
One of their favorite features of the home is the green windows they found at a salvage yard. They also filled the space with gorgeous vintage pieces like the lanterns, bed frame and tables which they got from Brad's mom's shop, Old Brick House in Mesa.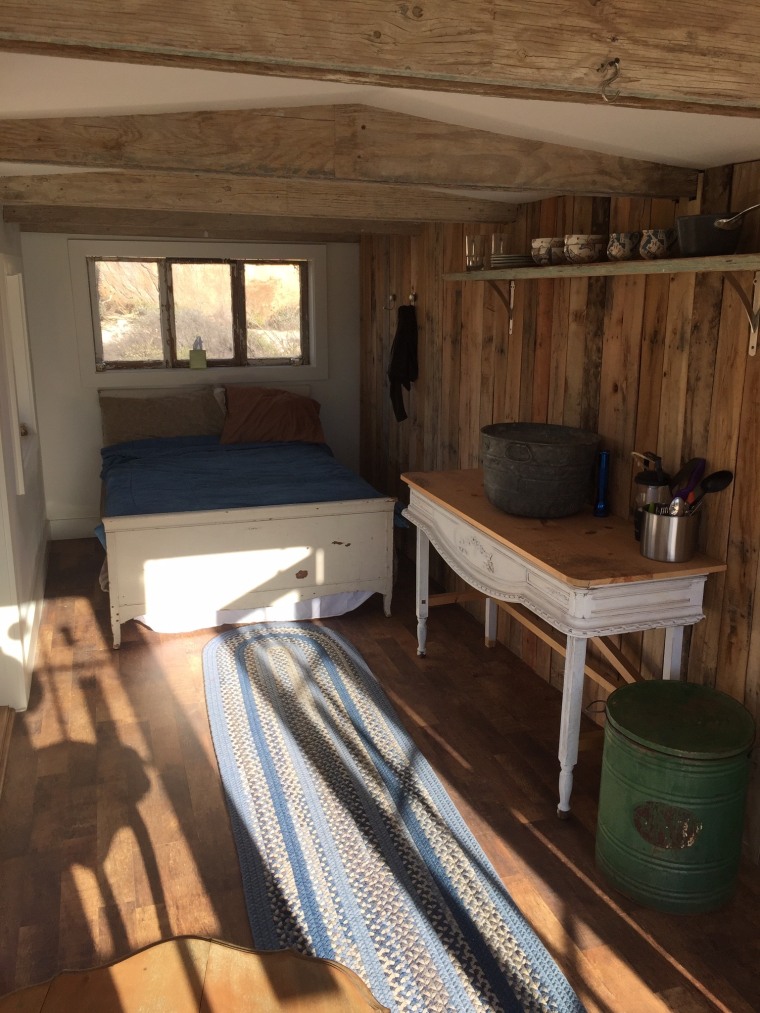 The total cost of the project was $13K, a drastic drop from what it would cost to buy a home. Next up: a VW bus transformation. Check out more of their work on Instagram @bigelowbuilt.