The internet is buzzing over the insane Beverly Hills house that belongs to Dr. Phil's son Jordan McGraw.
Pictures of the musician's home went viral on Twitter Thursday evening when the listing was first reported by the Los Angeles Times.
On the outside, it looks like a perfectly normal house: a long gated driveway leads to a cute yellow abode with a clay tile roof, all set on a perfectly manicured lot. But once you walk inside, let's just say it's not at all what you'd expect.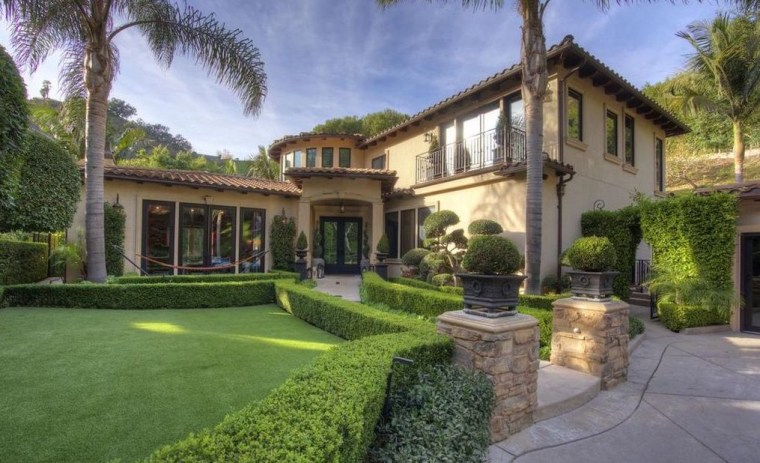 From the wall of guns in the dining room to the sweeping staircase adorned with wood-like vines (Or is it snakes?), the interior decor is certainly dramatic.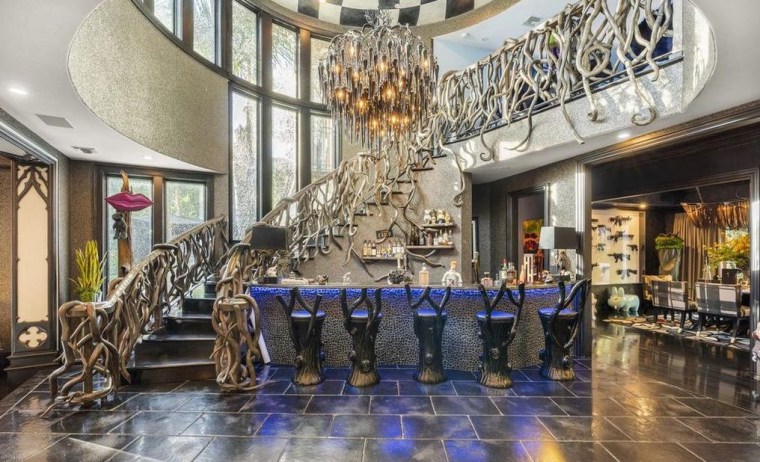 According to the listing from Billy Dolan of Hilton & Hyland, the interior has been remodeled and updated with eclectic finishes that can be maintained.
That is, if your vision includes neon-lighted bars and paint-splattered floors …
Perhaps the most jaw-dropping space is the great room, which features a blue-lit bar set against the staircase. Overhead is a massive chandelier that hangs beneath a black-and-white checkered rotunda.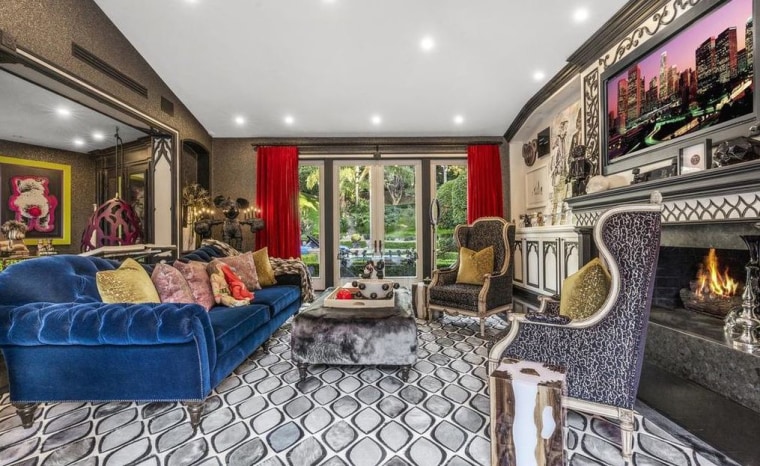 In the living area, there's a roaring fireplace, animal figurines and what appears to be gold glitter wallpaper.
A more intimate media room boasts a large TV, purple-lit custom cabinets and a velvet couch.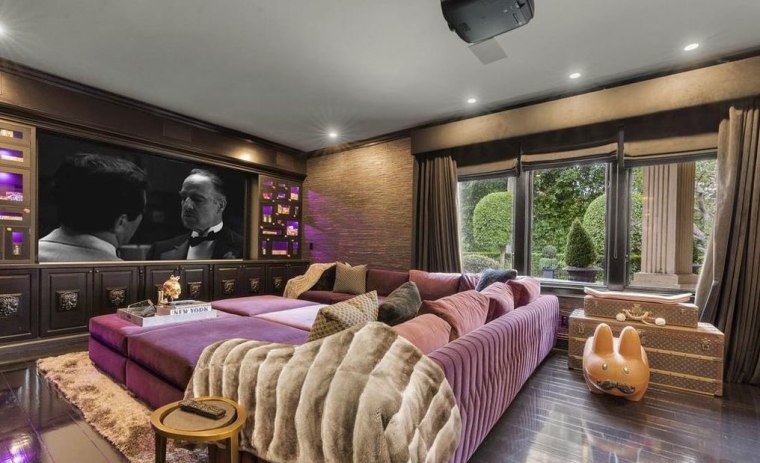 The game room comes complete with a neon-lit wine cellar, candelabra chandelier and a pool table that looks as though it has white paint dripping onto the blue floor.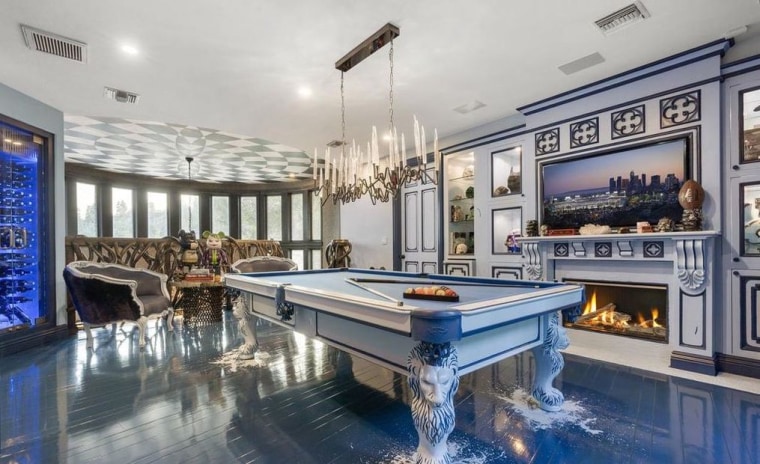 Other than the bizarre interior decor, the 6,170-square-foot property boasts five bedrooms, six bathrooms and a pretty awesome backyard complete with a pool and outdoor dining area.