Highclere Castle in Hampshire, England, is stunning year-round — which is probably why it was picked as the filming location for the PBS hit show "Downton Abbey" — but it's especially gorgeous during the Christmas season.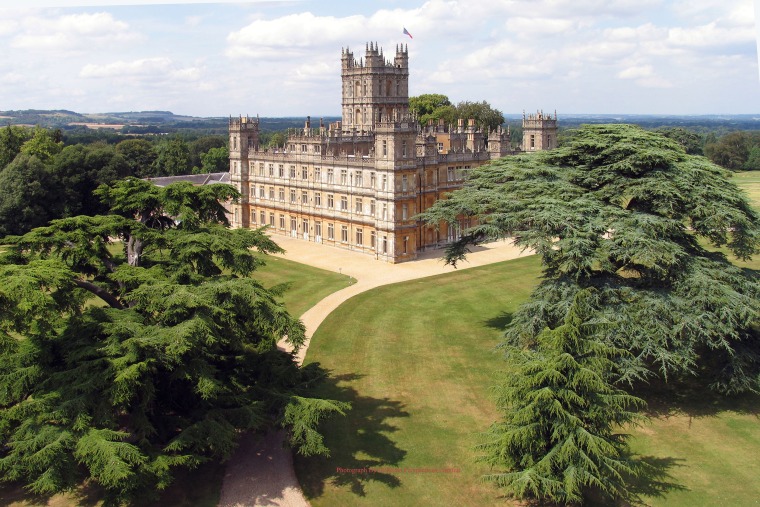 The castle, which sits on a 5,000-acre estate, is the home of the Earl and Countess of Carnarvon, who live there full time. But on Dec. 15, they're hosting a Christmas ball that's open to the public and promises to be a stunning, if expensive, event.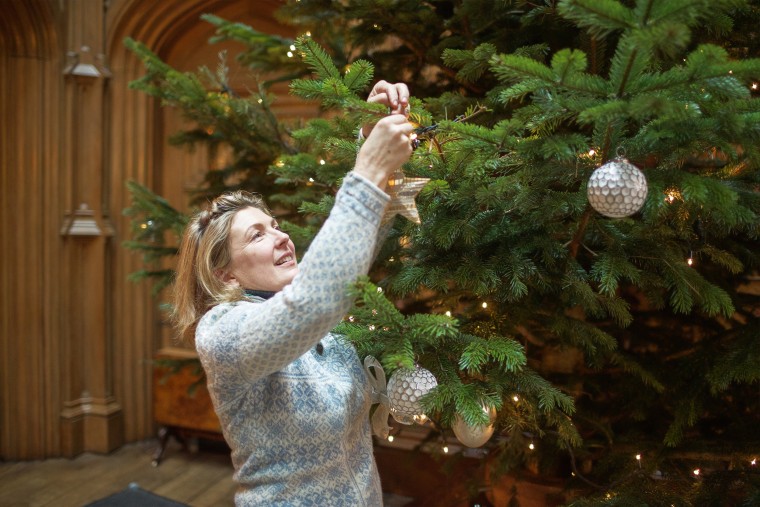 A ticket to the ball can be purchased at Premium Tours, a European-based travel company for £490, equivalent to around $624. Don't worry: That includes more than just dinner. You'll also snag a tour of the entire castle, including the drawing room, music room and smoking room, while being treated to Champagne and canapes.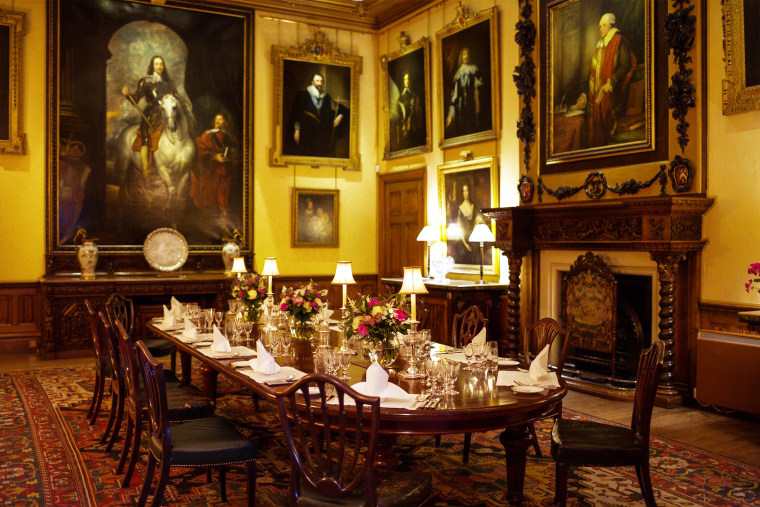 After the tour, guests will be invited into the luxurious library and then dining room for dinner, all the while learning about the history of the castle.
Justine Grace, who handles marketing and media for the castle, told TODAY Home that there has been a dwelling on the land since 749 AD and that the castle was once remodeled in 1842 by Charles Barry, the architect behind the houses of Parliament in London. Impressive, right?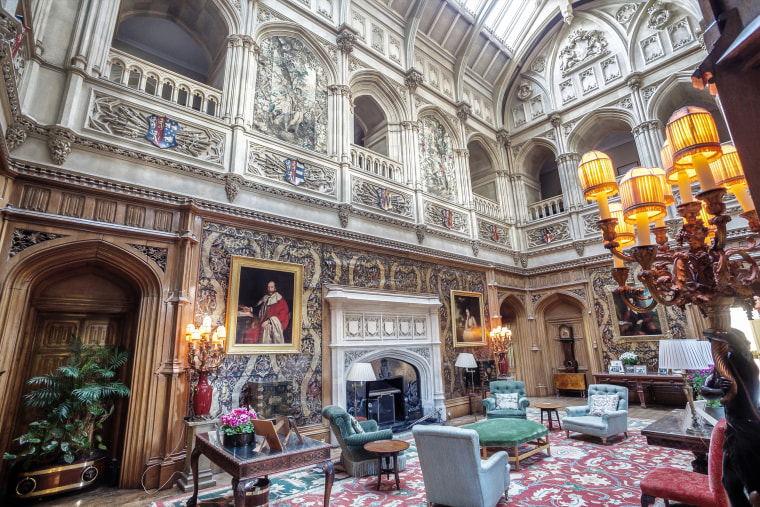 The ticket includes a three-course dinner of locally grown fare served with wine. While the site doesn't mention if a peek downstairs is a possibility, it does tease that the Earl and Countess of Carnarvon may make an appearance.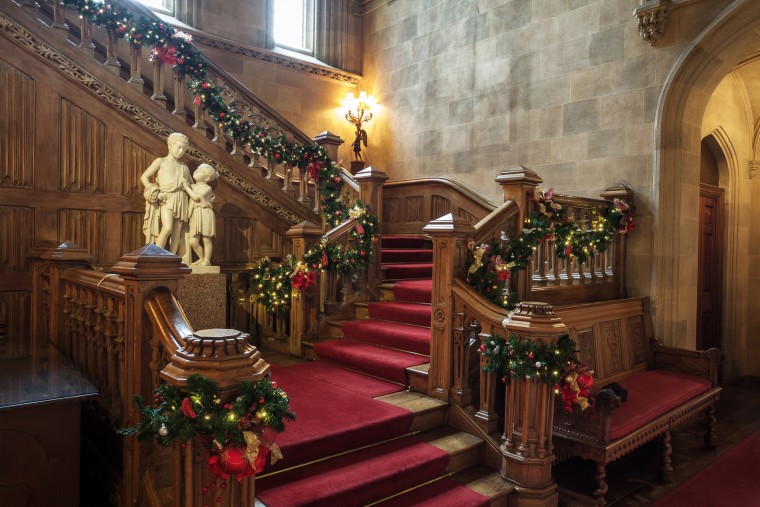 After all that eating and drinking, you'll be ready to listen to a chorus sing carols from the gorgeous staircase.
Talk about an evening filled with Christmas magic!