If you've ever stayed in a college dorm room, you know just how stark they can be. But one mother-daughter duo decided not to settle for basic and gave this Texas State University residence a pretty makeover.
Working with her parents and new roommate, freshman Skylar Bantz, 18, and her mom, Sheila Ybarra, of Houston, Texas, completely transformed the 16-by-16-foot space over 10 hours with $2,000 in decor touches.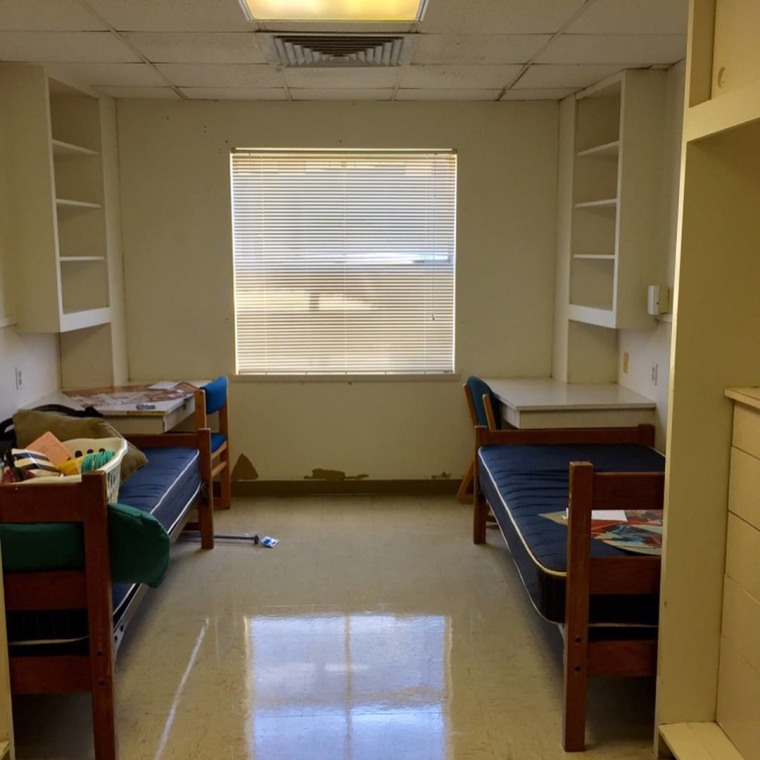 "We had had a meeting prior to with her roommate and her mother and we decided the color theme," Ybarra, who used to do work in interior decorating and now works as a makeup artist, told TODAY Home.
"We looked at Pinterest and Instagram but we could not find spaces that were as small as ours, so we had to work with what we had," she said. "I think when we were shopping around at Ikea that gave us the most inspiration because they specialize in small spaces."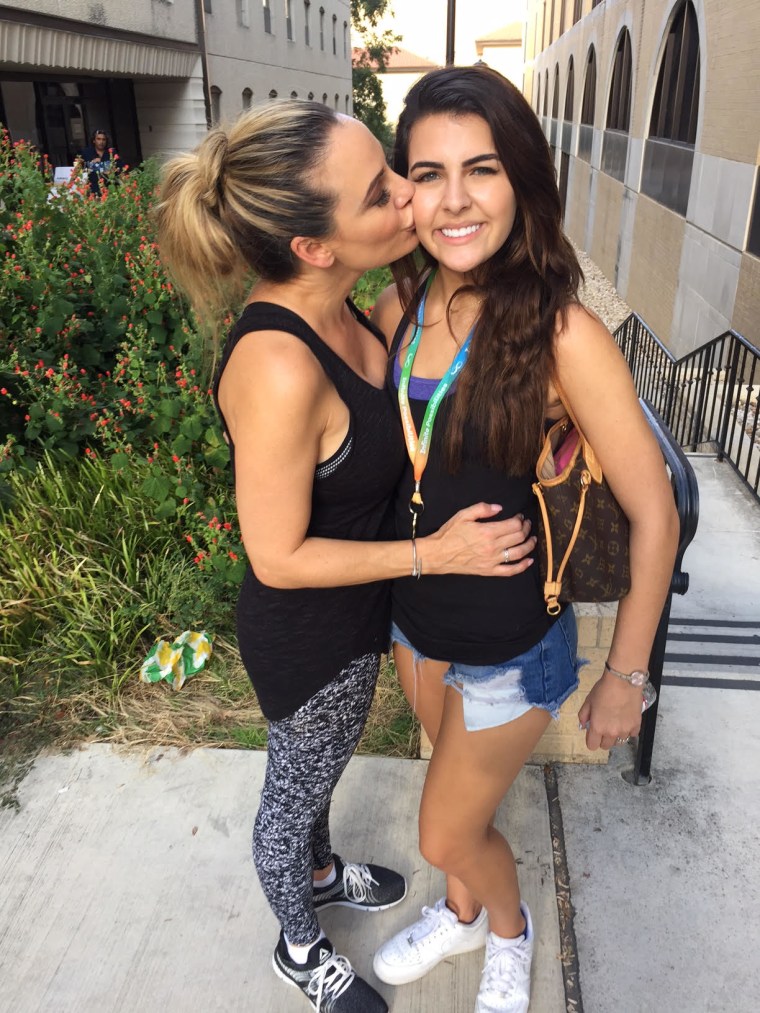 The group chose dusty rose, white and gray as the primary colors from the space. Each girl accented her side of the room with a different color; Bantz chose silver while her roommate went with gold. "Each of their side looks a little different but it really showcases their individual personalities."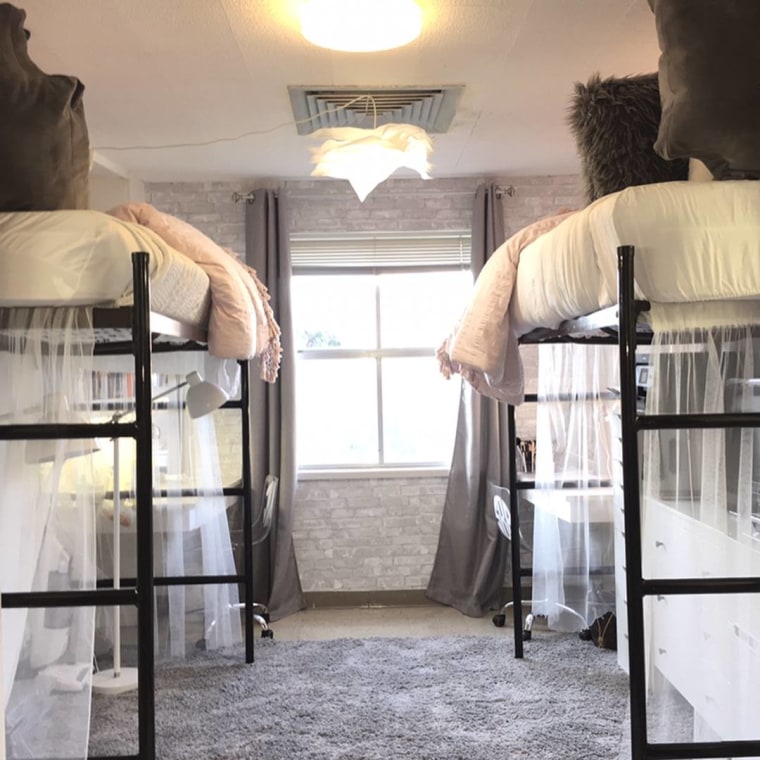 Using university-approved bunk beds they rented from a vendor, the women were able to add more living space to the room, putting things like the dresser and floor lamp under the beds. They bought most items from retail stores like Bed, Bath & Beyond, Ikea and Target — as well as Amazon ("I have Prime and could get it fast," said Ybarra).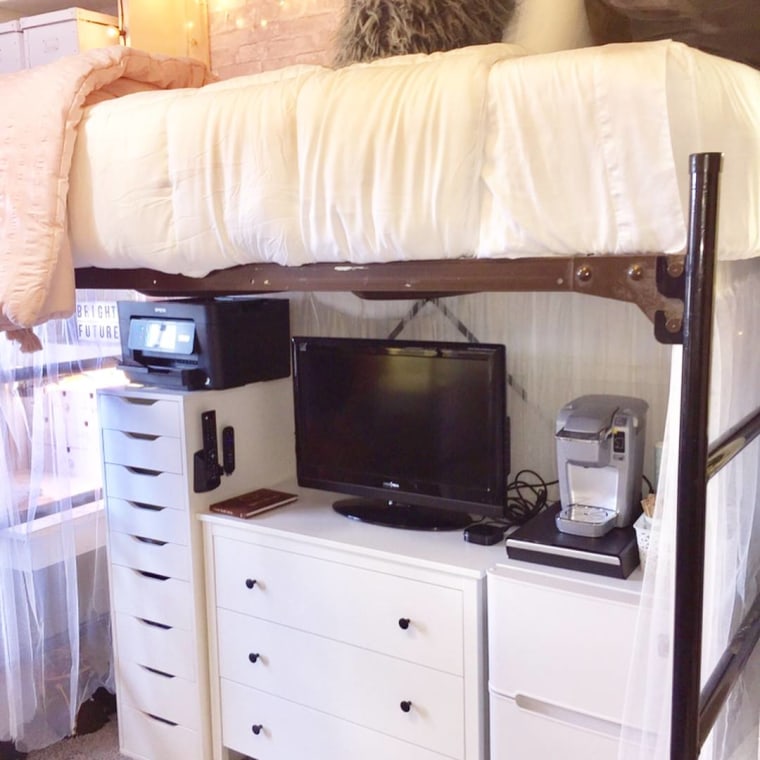 "We wanted to make sure that it was functional and also had some of the luxuries of home," Ybarra said, adding that lighting was an important factor. They used string lights and floor lamps to brighten up the space.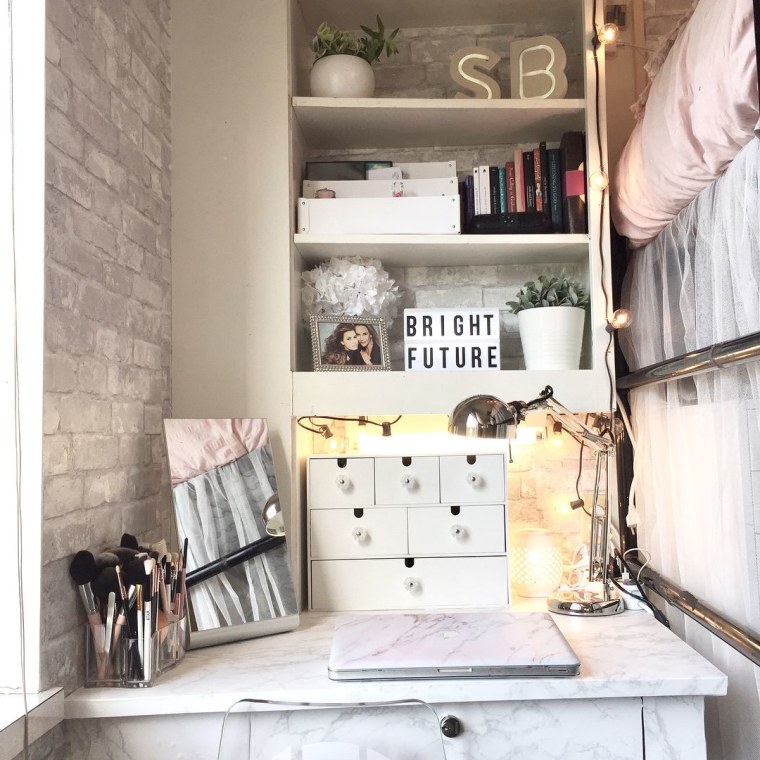 They also added peel-and-stick wallpaper to cover the desks and create an accent wall. "It actually made the room appear larger than what it was," she said. "It's more expensive than regular wallpaper, however it can truly transform a room."
For the finishing touches, the team placed carefully chosen decor accents like a cozy gray rug, monogrammed desk chairs and custom curtains around the room, giving it a chic and luxurious vibe.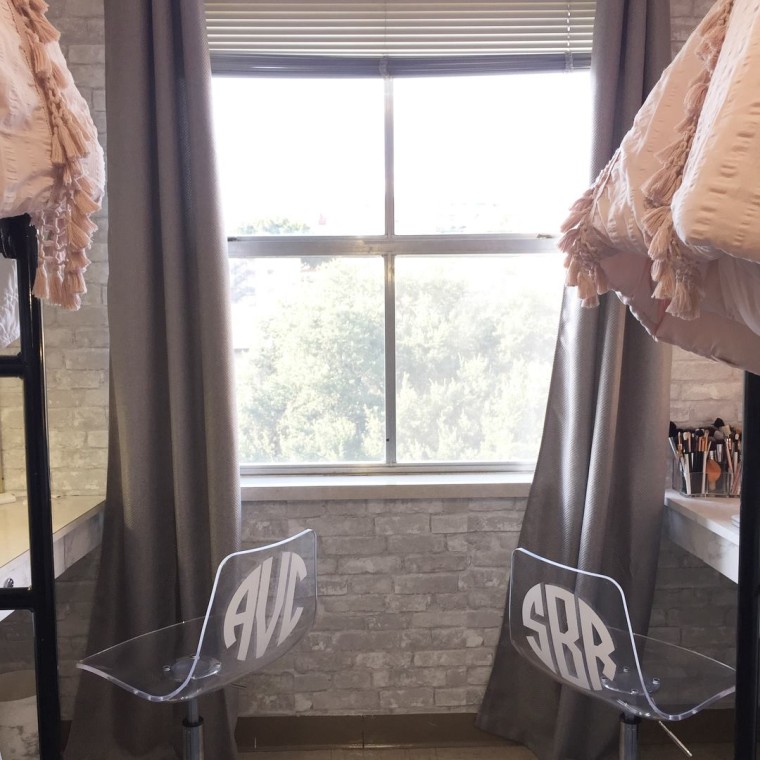 "All of (Skylar's) friends are super excited about it as well as her dorm neighbors, but most of all the two girls just really wanted a space that was comfortable and felt like a home away from home," Ybarra said. "I think they're off to a great start now!"