Americans sure do love their coffee! Studies show that the average person drinks approximately 3 cups of coffee per day — that's a whopping 587 million cups being consumed across the country on a daily basis. Besides the obvious caffeine boosting properties and health benefits, coffee grounds are also quite useful and practical when used around the house.
Here are just a few of our favorite creative uses for coffee grounds:
Freshen up your closets
Coffee is a natural deodorizing agent. Grind up coffee beans very fine, and place a few scoops into a cheesecloth sachet or reusable brew bag. We hang these easy-to-make sachets in a closet to clear up musty smells — just dangle from a hanger for a day or two. Other places worthy of these deodorizing pouches include stinky shoes, the refrigerator and the car.
RELATED: Starbucks' nitro coffee: Here's what you need to know before you order
Get rid of the garlic smell from your hands
Love to cook but hate the smell it leaves on your hands? Keep grounds in a dish near the kitchen sink and scrub them whenever you want to rid your hands of strong odors from fish, onion or garlic.
RELATED: 7 Proven Strategies to Save on Your Coffee
Fertilize plants
Enrich the soil of flower beds by working coffee grounds directly into the dirt. This practice works especially well for beds containing roses, azaleas, rhododendrons, evergreen, camellias and other acid-loving plants.
Expert tip: Coffee grounds can actually create hyper-blue hydrangeas. The grounds increase the acidity of the soil, which helps them absorb aluminum and creates the vibrant blooms.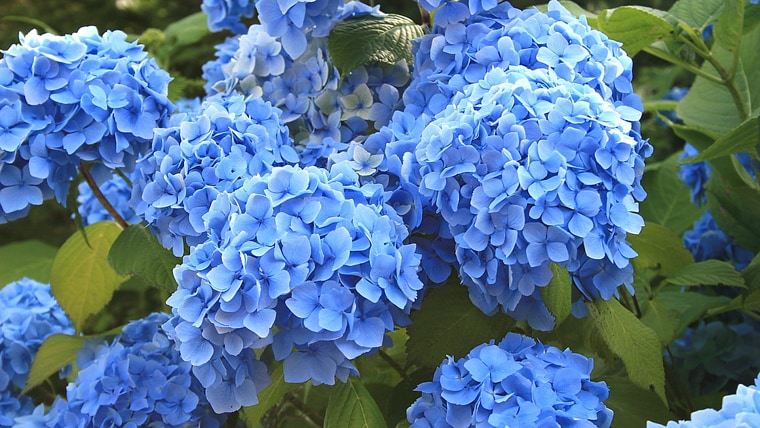 Repel insects
To create a protective border around plants and shrubs, form small rings of coffee grounds around the base. This will prevent unwanted critters like ants, slugs or snails from getting too close. Furthermore, sprinkle old grounds wherever you don't want bugs to appear.
What to do with leftover coffee?
Make coffee ice cubes! Pour leftover coffee in ice cube trays, freeze and then add to home-made ice coffee for a full-flavored cool coffee sipper.