We asked you to share photos of a room in your home that desperately needs a fresh start with color — and you responded in force.
We received hundreds of images, of every type of space under the sun — too-white walls, brown on brown on brown, extremely vaulted ceilings — but wanted to specifically call out two. Here's how Sue Wadden, the director of color marketing for Sherwin-Williams, would upgrade these spaces and solve the paint design dilemmas.
(Make Room For Color on TODAY was created with our sponsor Sherwin-Williams.)
Lori
In her own words: "I always dreamed of a red dining room. I finally got my wish but the reality has not lived up to my expectations. This room is very dark and lifeless. I am looking for a new color. The first floor of our home is open with the exception of living and dining rooms. Entry, family room, dinette and kitchen are all the same color and I would love to paint the dining room a fun color that would compliment the rest of the house."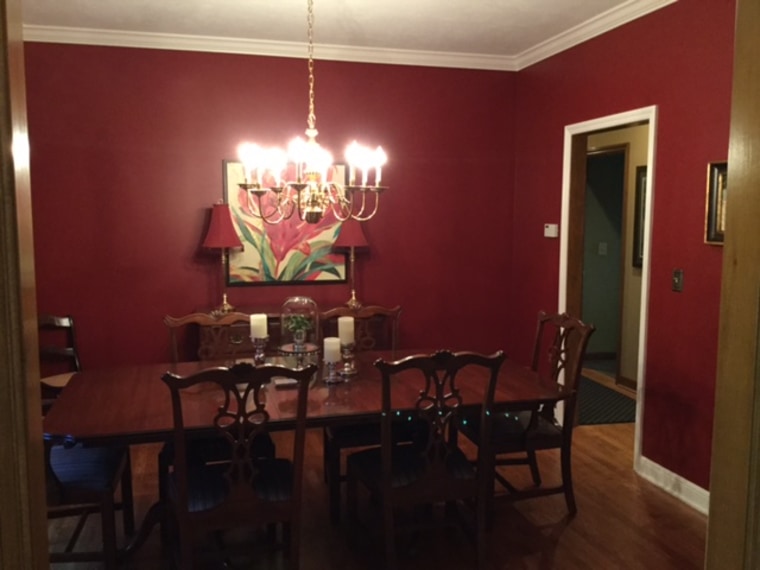 From Sue: Lori is looking to have an exciting color in her dining room, but the red is just too dark. A bright coral might be just the color to brighten her dining room, which would still coordinate with the other colors in her home. Another option is to paint a cooler tone in the dining room to balance the warm tones in her furniture and woodwork. Here, we've selected a gorgeous denim blue. This color looks brighter and more balanced, but will also coordinate with all the colors in Lori's home.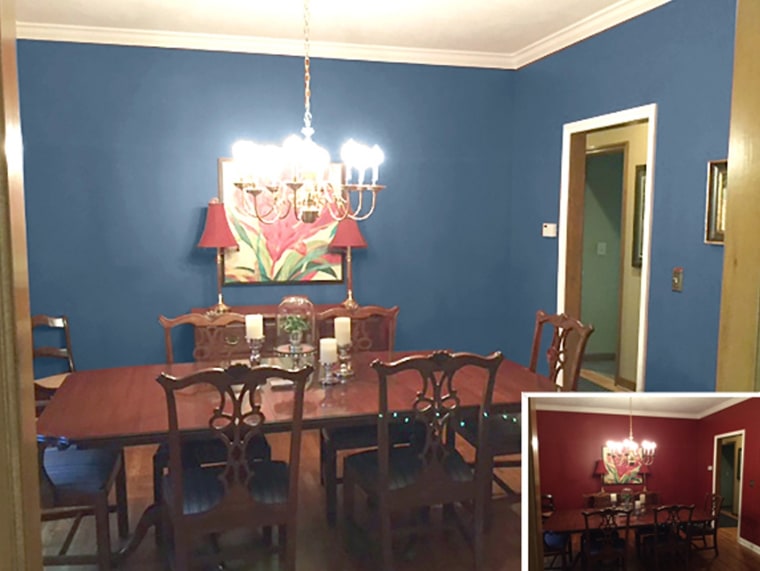 Kenneth
In his own words: "I'm a single guy who purchased a home 2 years ago. I haven't painted because I don't know where to start. HELP!!!"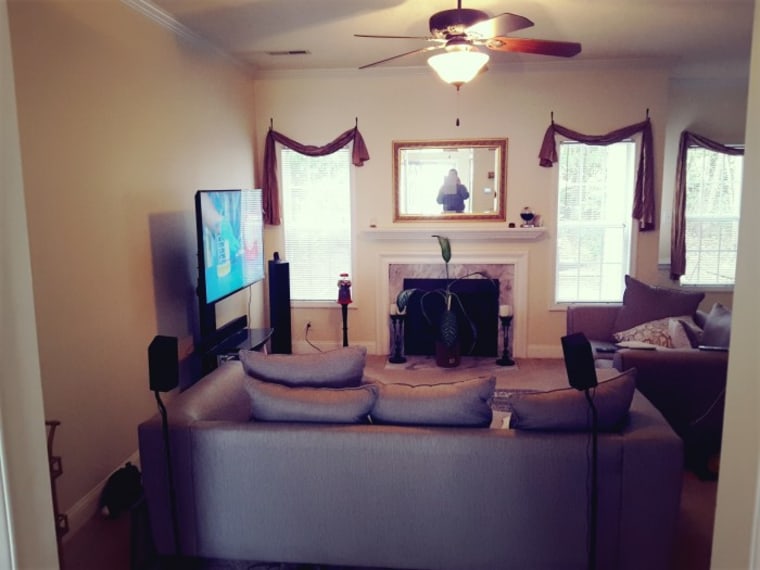 From Sue: Creating a masculine look is fairly simple! This space would look great with a rich color on the wall. Think navy, charcoal or deep green. This option shows the room painted navy. Navy is a strong, masculine color that looks great with everything!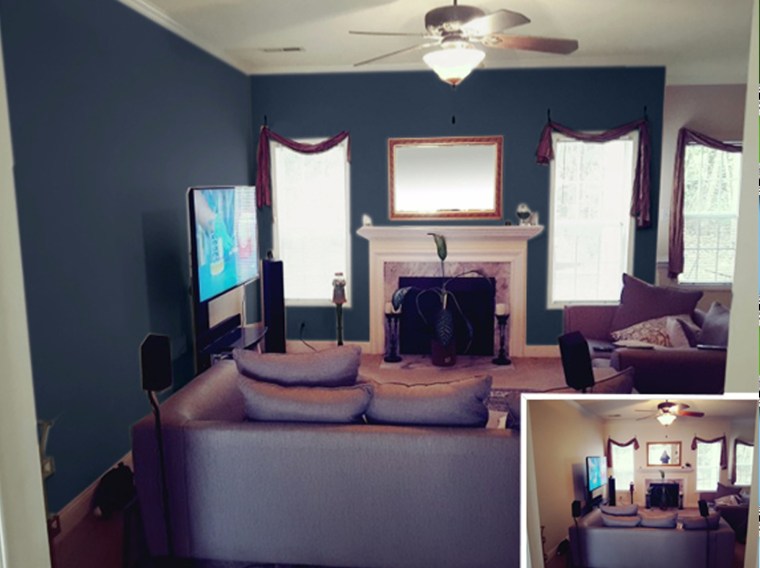 Watch the video above to see what Sue did with other rooms we received!