Just because you're renting your home doesn't mean you can't have fun decorating it and making it your own. For our series "Improving Your Rental," TODAY.com is looking at landlord-approved ways to make your space more personalized with easy DIY tricks.
Your bedroom is your haven, but sometimes a rental can leave a lot to be desired when it comes to beauty and coziness. Below, see five projects that can help transform a plain and boring room into something gorgeous and unique.
Brighten up the walls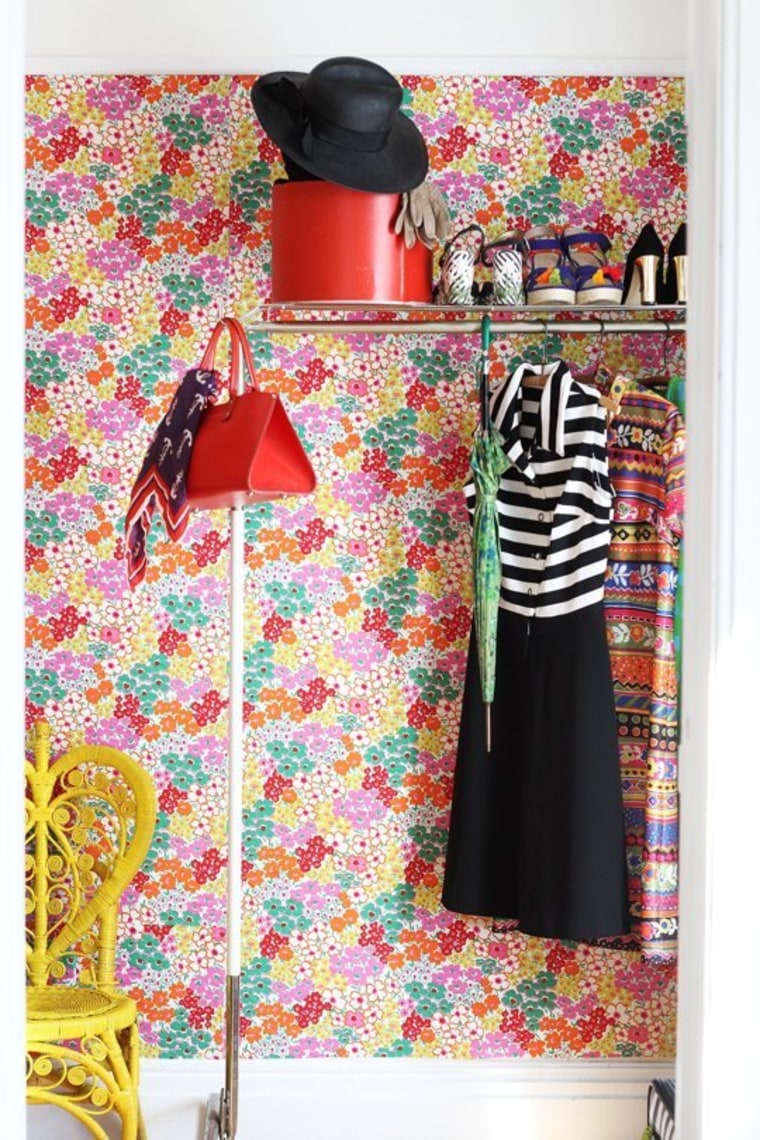 Many landlords have a "no painting" rule, but there are temporary options to make your walls stand out. Take for instance this floral wallpaper look, which is actually fabric attached with liquid starch. Besides adhering to your landlord's wishes and being able to take it down when you leave, this particular project comes with another perk: You can take the fabric with you to your next home. See the tutorial.
RELATED: 5 DIY ways to upgrade the bathroom
Make your closet doors look fancy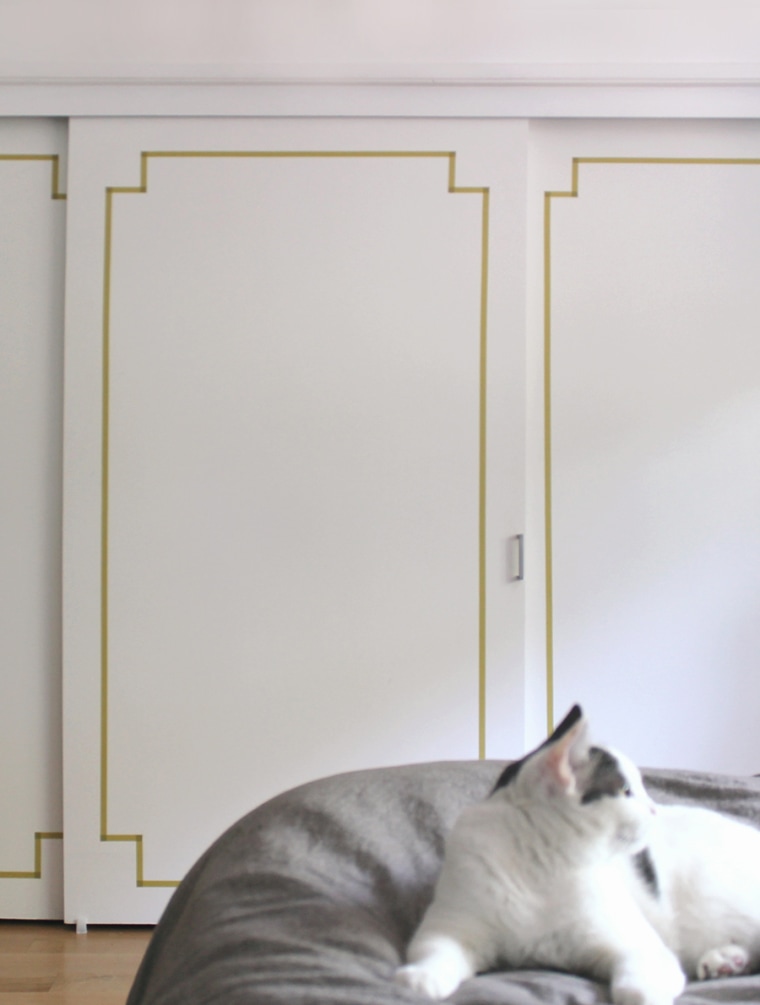 Washi tape is one of the handiest tools for a creative renter. It can be used to do some many things, including making fun temporary designs on the walls. This blogger used it to transform her boring white closet doors into a look inspired by a regal hotel room. See the tutorial.
Build a more organized closet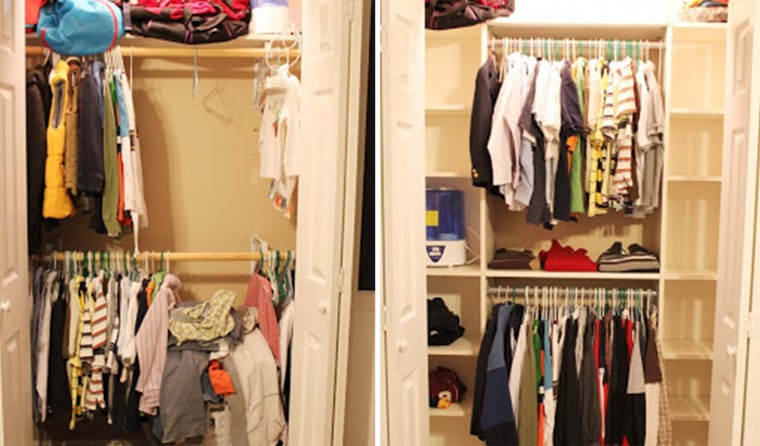 Most rentals don't come with custom-made closets that feature drawers and shelving, but that doesn't mean you can't have that. This blogger came up with an IKEA hack to create an organized closet system for her baby's room. Best of all? It cost under $100 to do. See the tutorial.
Upgrade the light fixture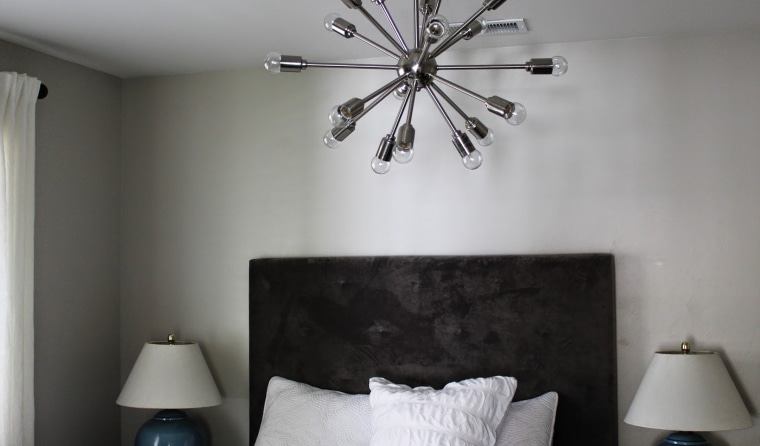 A simple change can sometimes make a dramatic difference in the way a room looks and feels. Take for instance a light fixture. This blogger switched out her old overhead for a more modern piece she found at a home improvement store. See the tutorial.
Create a window bench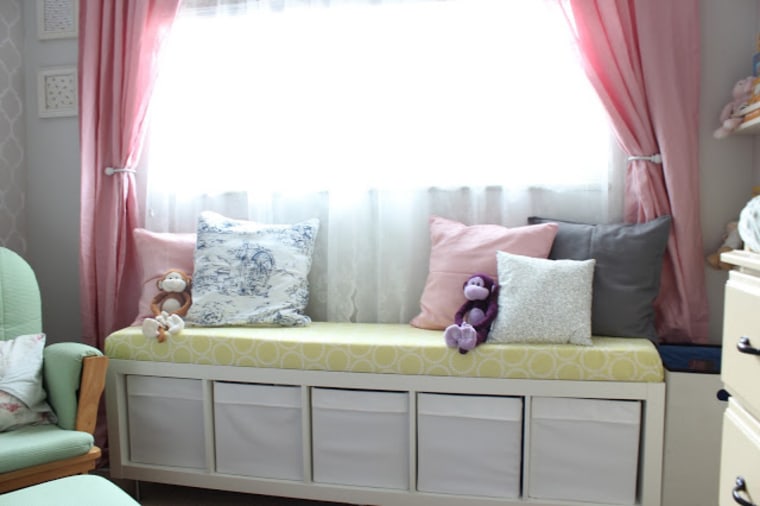 There's just something so cozy about a window bench in a bedroom. It's a great place to sit and read books and can also make a room feel more quaint. While most standard rentals don't have this feature, we're thankful this blogger figured out a way to make a temporary one out of furniture from IKEA. See the tutorial.
Cover photo courtesy of Porch.com