With temperatures soaring as we head into the dog days of summer, staying cool is a matter of health and safety. But excessive seasonal heat can cause discomfort with respect to the family finances, too. Here are five ideas for staying cool at home without busting the budget on that next electric bill.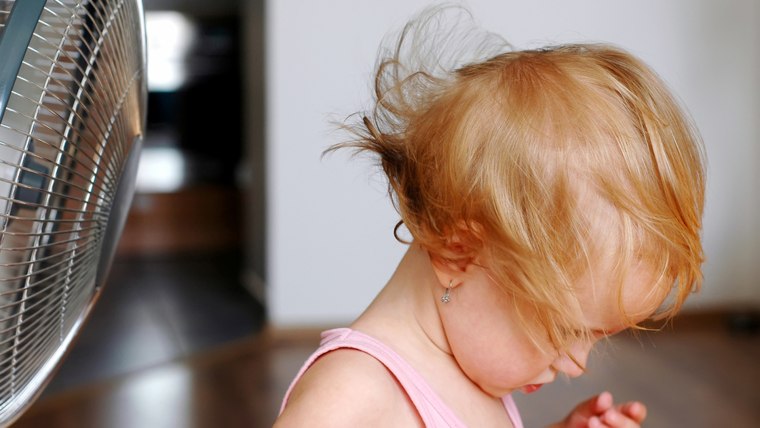 Rely on ceiling fans
Ceiling fans are much budget-friendlier to operate than air conditioning, so consider adding them to various rooms around the home where you spend most time. There are several DIY ways to add style to ceiling fans, too. Check out this one from Little Brick House. Take a thrift-store find to the next level with a modern revamp that makes a humble ceiling fixture into a cool design-minded piece, too.
In just the same way as a heating pad or hot water bottle provides comfort on a cold day, an ice pack can cool you down in the heat—no AC necessary. Make your own using plastic bags and rubbing alcohol to keep them cool longer. Find instructions on DIY ice packs here.
Embrace the dark
To keep the home cool, turn off all unnecessary lights during the daytime. Close the blinds and lower the curtains as well. You'll cut down on the sun's effects during the hottest parts of the day.
Cool off in the shower
A cold shower obviously has cooling effects on the body—but they quickly fade after you step out of the water. To help them linger longer, try bathing with a simple-to-DIY peppermint soap. The tingly and refreshing menthol lingers on the skin.
Create an inviting outdoor space
To escape the stale, unmoving air that gets trapped in the home, spend more time outside of it. Create an alfresco environment that's shaded during those hot sunlight hours, and that also feels like a luxe staycation.
Love these ideas? Find more great projects in TODAY's calendar featuring 21 days of summer home DIYs!
Alesandra Dubin is a Los Angeles-based writer and the founder of the lifestyle blog Homebody in Motion. Follow her on Facebook, Instagram, Google+ and Twitter.