Conjure some of your fondest summertime memories from childhood, and you'll probably think up backyard games involving water as a way to cool off and have a blast. Try one of these five fun water DIYs and make new memories with your own kids this season!
Tricycle car wash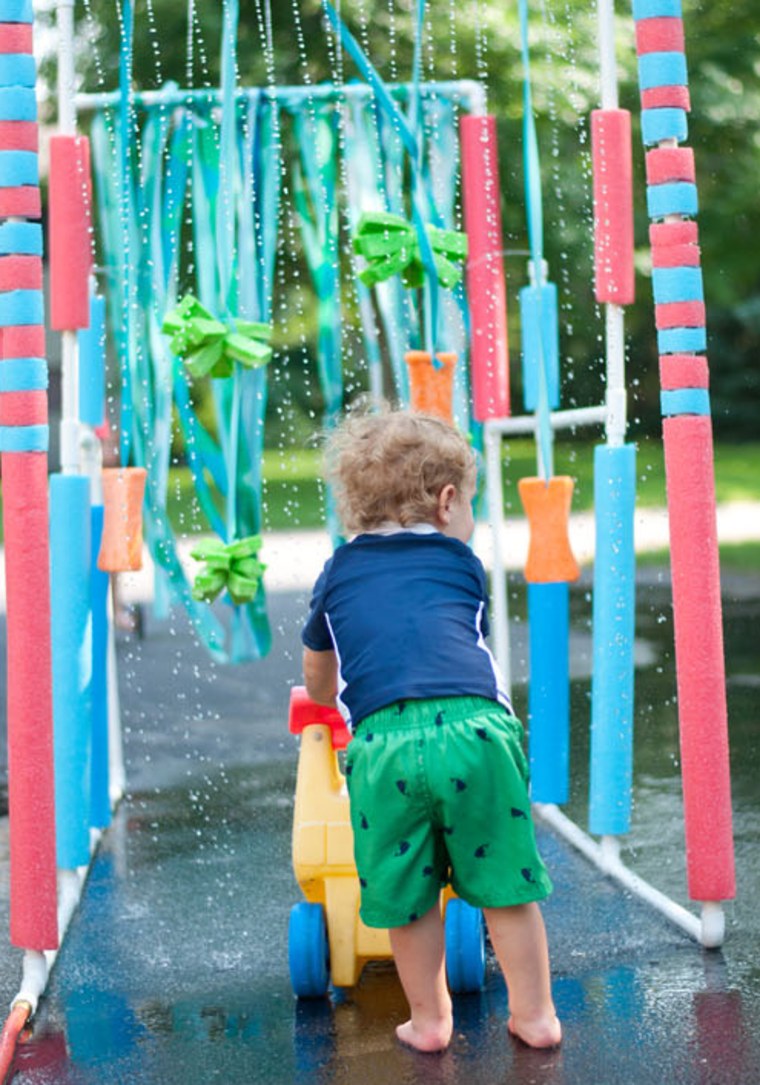 Drill holes in PVC pipe to create a mock carwash your kids can drive their trikes right through — over and over again! This project, by "This Heart of Mine" blogger Amy Christie, comes with a construction plan that is easier to follow than you might guess. Find the tutorial here.
Dunk bucket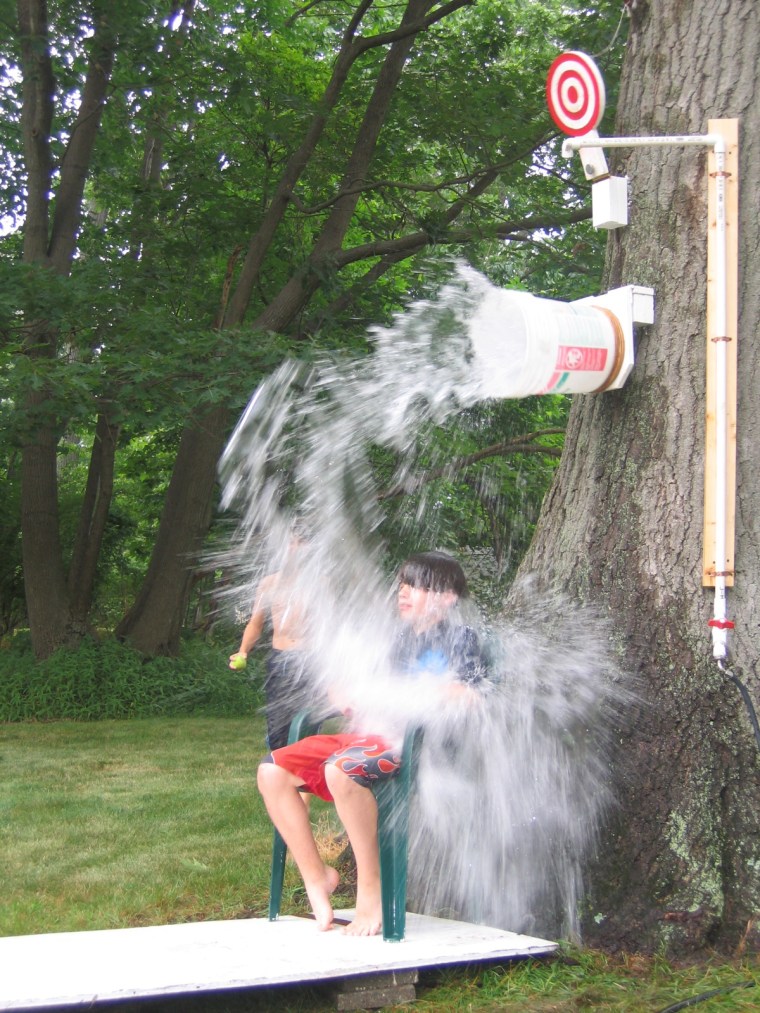 You don't need a trip to the county fair to have dunk-tank style fun. The "Happy Housewife" blog has a tutorial to create a version of the classic game right in your backyard using a bucket and a chair. Find it here.
Water blob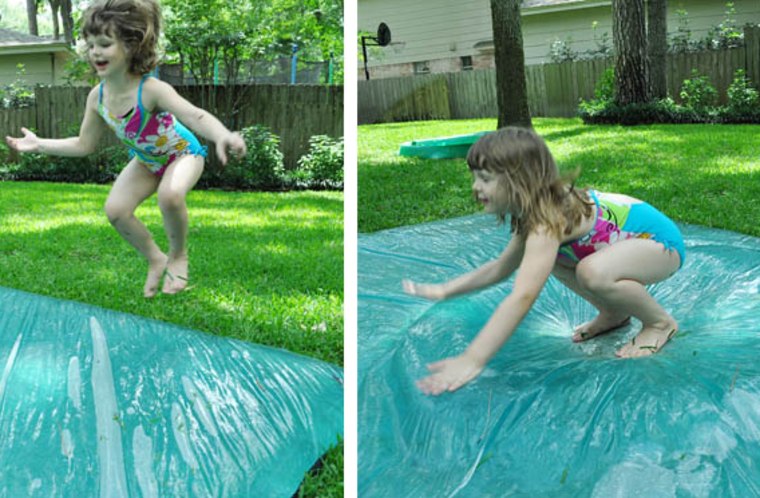 Tape the edges of a clear tarp and fill with water to create a squishy, water-filled blob-like play surface. Let the sprinklers run over the top for more of a slip-and-slide-like experience. Bonus: Fill with glitter or other playful objects for an even bigger wow factor! The "Clumsy Crafter" shows you how here.
Sponge water bombs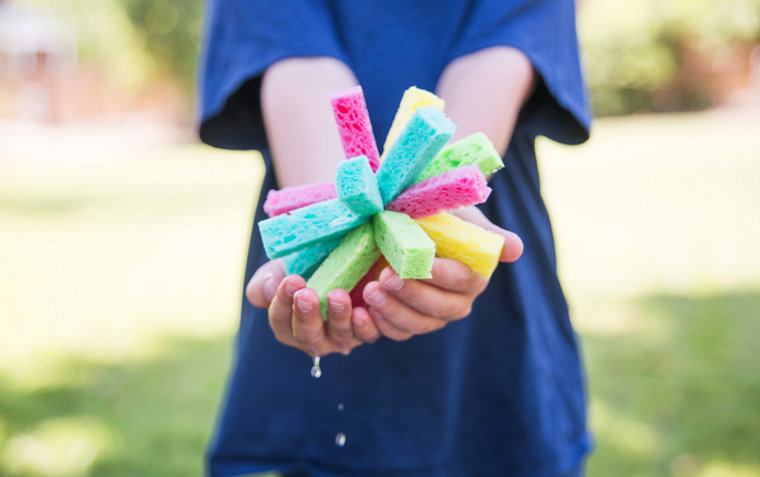 Water balloons are a hit with kids, but they take forever to fill — and no time to break. Instead, give the kids a longer-lasting party game with water bombs made cheaply from strips of sponges, using this how-to from the "Chic Site."
Water wall
Use ordinary kitchen recyclables to create your own version of a pegboard water wall. The site "Things to Share and Remember" has an example of how to put together the fun toy quickly, cheaply and without overthinking. Find it here.
Alesandra Dubin is a Los Angeles-based writer and the founder of the lifestyle blog Homebody in Motion. Follow her on Facebook, Instagram, Google+ and Twitter.