Go big or go home. It's the perfect sentiment in so many situations, even when it comes to decorating walls with art.
Unfortunately, big art can often drain your bank account, but not if you consider these DIY ideas that are affordable, easy to make and will create a dramatic display.
Map it out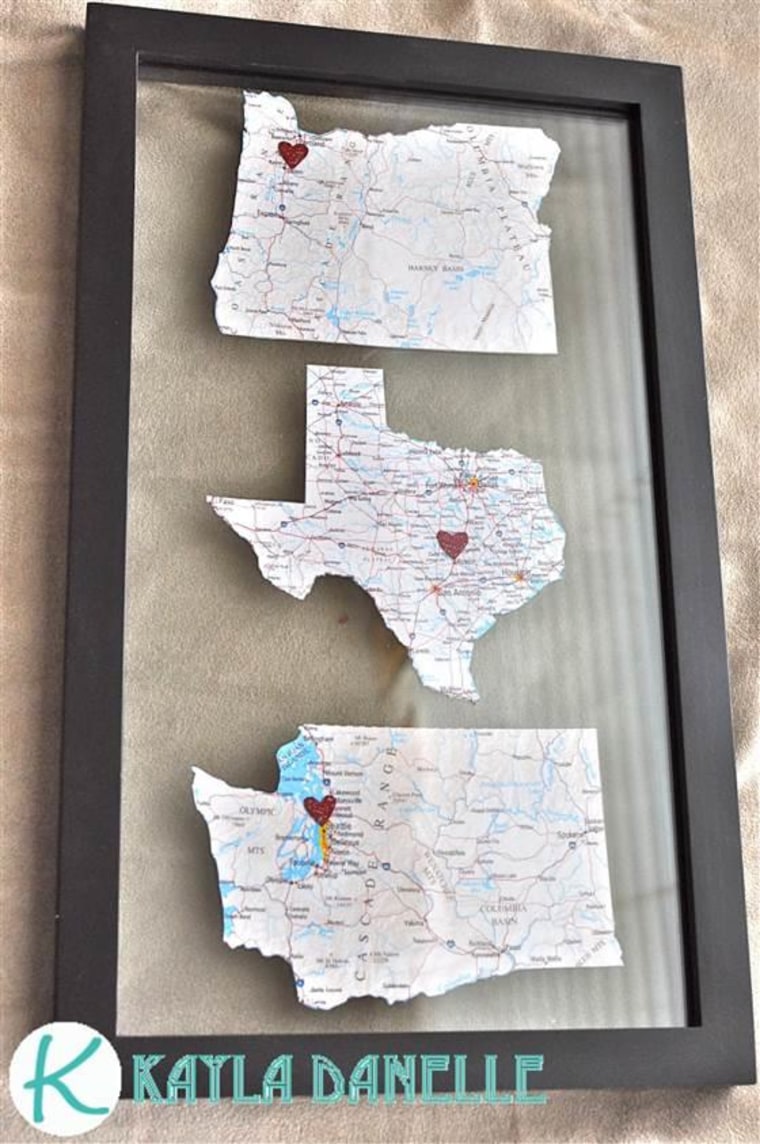 With a map, a printer and a frame, you can pull together this wonderfully sentimental wall art that highlights special locations. Print the map on photo paper, cut out the silhouette and frame it in glass. The sweet cherry topping: a red glitter heart which pin points a specific city. Find the tutorial here.
String it along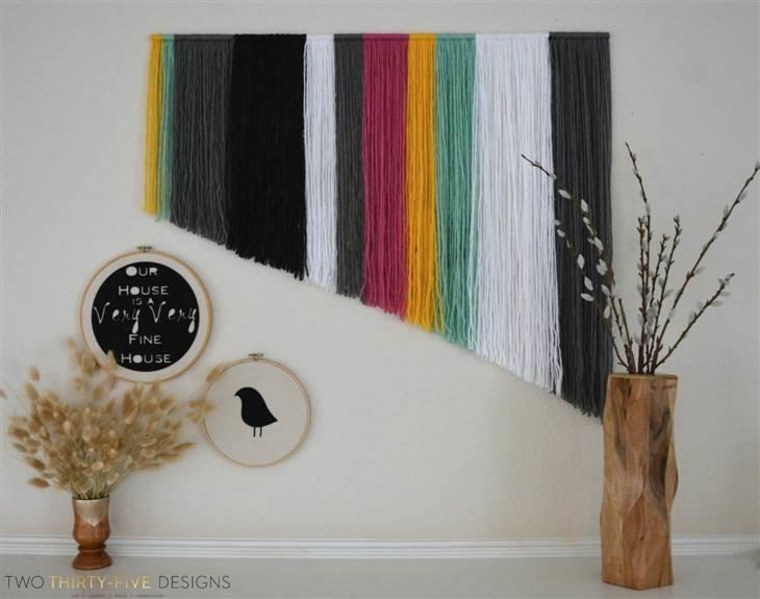 HGTV host and designer Emily Henderson recently featured some awesome string art in her home. While hers was a custom piece by textile artist Nike Schroeder, we love this similar DIY Yarn Banner project via "Two Thirty-Five Designs." With a wooden dowel, various colors of yarn in different lengths and weights, glue and scissors, you can create a beautiful, textured, eye-catching piece. Find the tutorial here.
Color (your wall) beautiful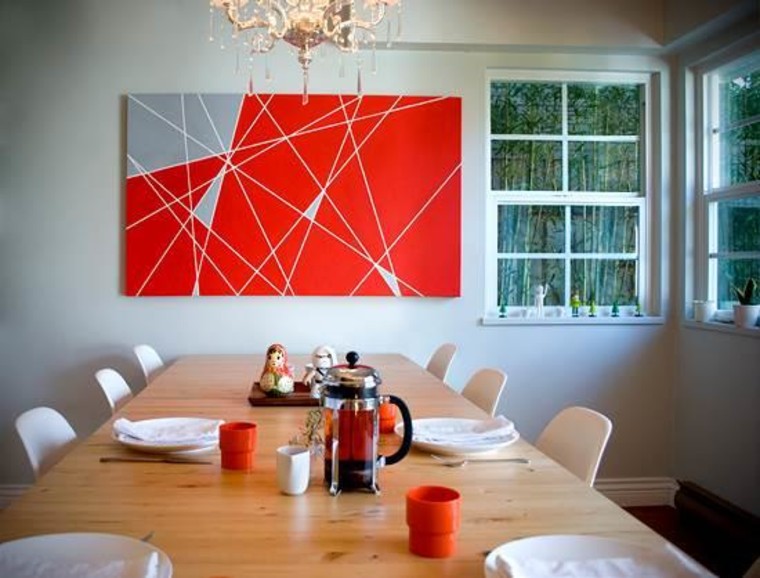 Oh, how we love color, especially big pops like the color field prints by iconic American artist Ellsworth Kelly. So who knew that a little painter's tape and a big canvas could result in a similar burst of joy?
The toughest part of this otherwise easy project is deciding on what color combination you want. Then it's a matter of finding thin painter's tape (1/4-inch works best) and being creative with a graphic design. Apply the acrylic paint to the canvas, and — voila — you have a bold, beautiful masterpiece. Find the tutorial here.
Let it shine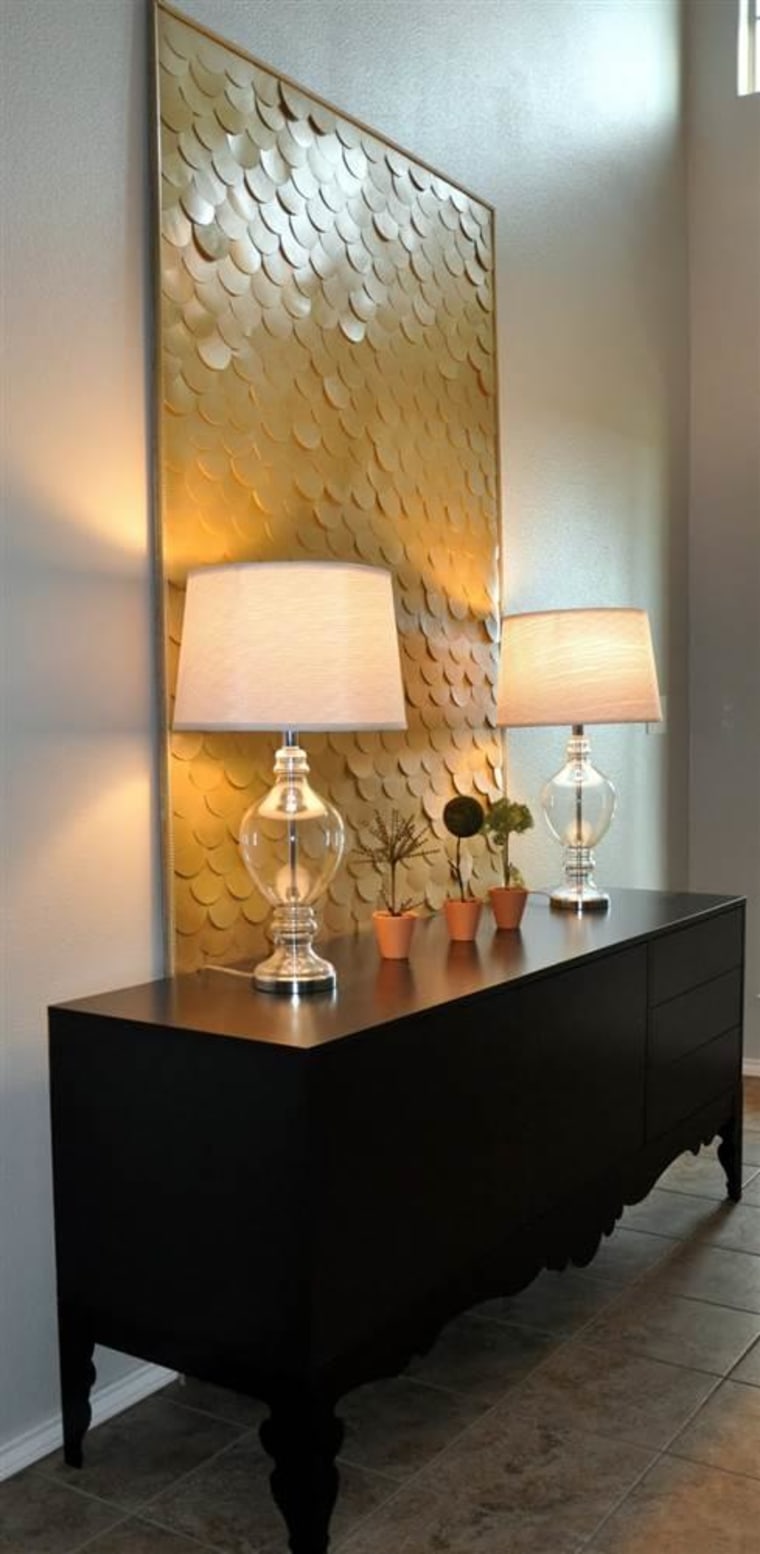 With metallics — from copper to bronze to gold — trending this year, this fish scale wall art is a fun way to bring large-scale luster to a wall.
Use poster board cut in circles for the scales, attach them to a piece of MDF and paint it gold. The result: a shiny, happy, dramatic creation that will make a big impression in any room. Find the tutorial here.
This article was originally published Mar. 9, 2015 at 11:10 a.m. ET.