Summertime means sunshine, and sunshine means hot temperatures. While ceiling fans are a popular way to beat the heat, they are often an eyesore in homes across the country. With a little DIY action, I turned the ceiling fan in our family's playroom into one I'm happy to have in my home — and at a low cost, too.
I loved the look of the industrial looking ceiling fans, especially the ones with the caged light fixtures. Some prices weren't outrageous, but they were more than I wanted to spend on a playroom fan. So... here's what I came up with!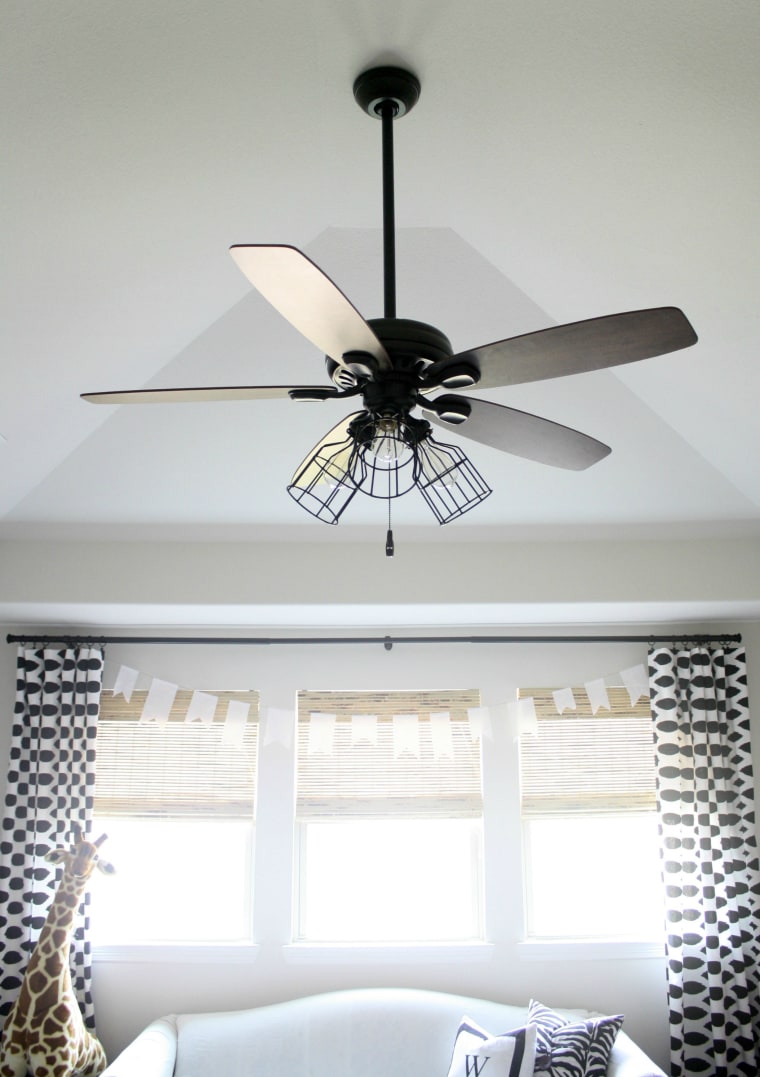 This was such an easy way to switch up the look of the fan. All I did was take the glass shades off, attach light cages and swapped out the regular bulbs for Edison bulbs.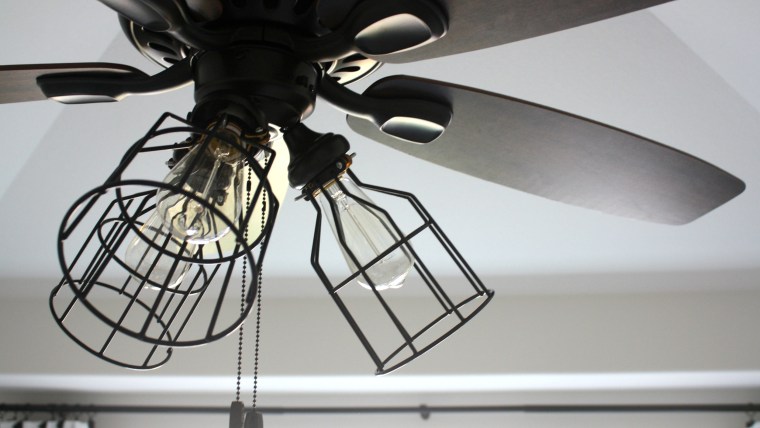 Not only do I love the look, but it really is practical in a playroom where things have a tendency to get thrown around. "Mommy! Watch how high I can throw Minnie Mouse!"