Do red, white and blue hues get your creative juices flowing? If so, you'll love these Independence Day-inspired DIY projects. Patriotism never looked so chic.
Fit to be tied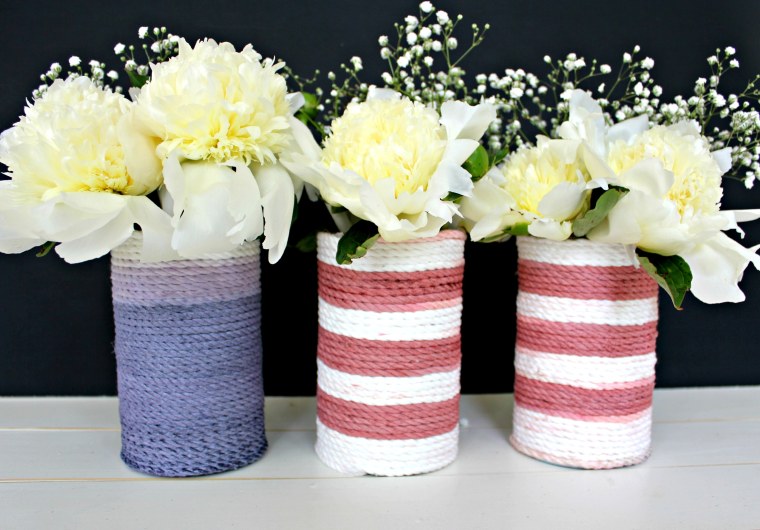 Katie Stahl from the blog "View from the Fridge" upcycled old tin cans into pretty patriotic flower holders using tinted white rope and a glue gun. The ombre look of the blue vase is especially chic, although stripes are always right. Not into flowers? "It would also be fun to use these cans as patriotic utensil holders for a Fourth of July BBQ," says Stahl.
Flag day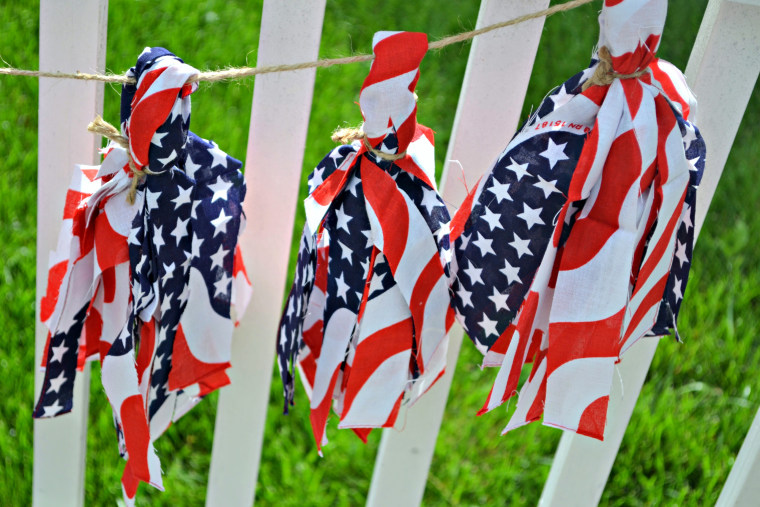 Some projects require mad DIY skills. Not this one. "The Cards We Drew" blogger Abbey DeHart created this fun garland out of flag bandanas and twine. That's it. It wins over disposable paper decor, too, since it can be stored and reused easily each Fourth of July, says DeHart. Easy and eco-friendly? That's something to celebrate.
Light stripes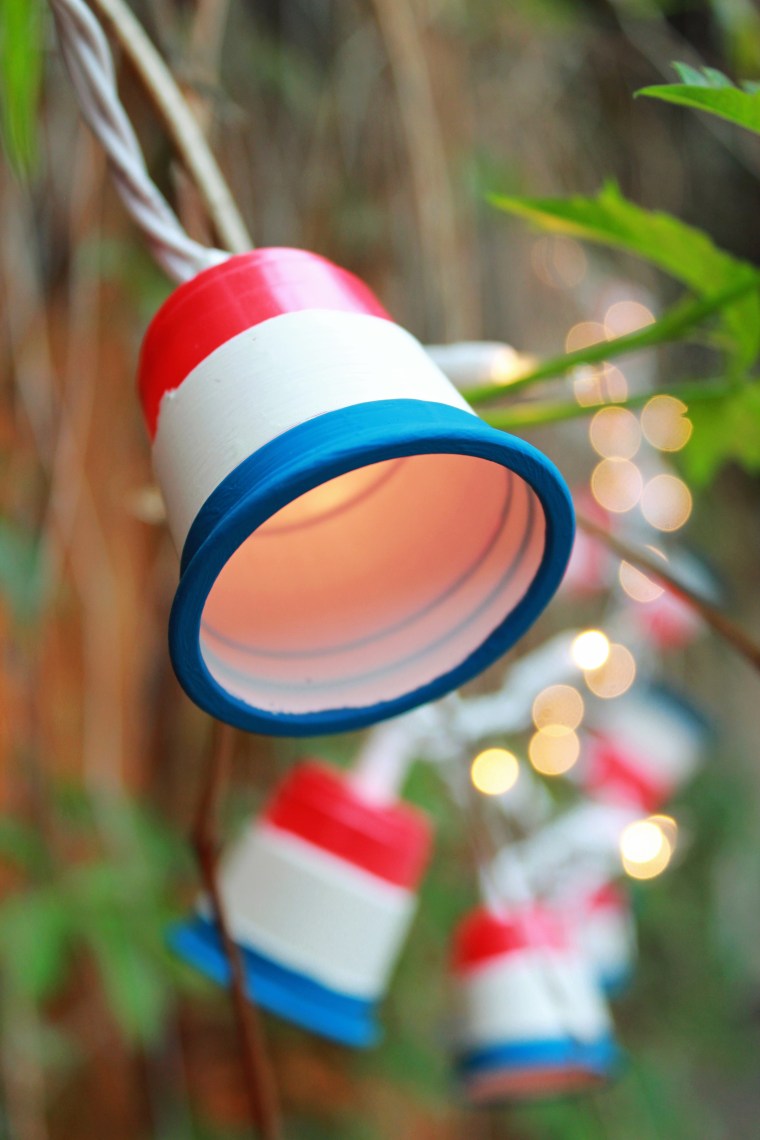 Red Solo cups. One person imagines a kegger. Another envisions crafting string lights out of the iconic party perennial. Genius! Inspired by the Toby Keith tune, "Anything and Everything" blogger Tara Hatch created these DIY dazzlers to illuminate parties all summer long. "Painting them patriotic colors just seemed to be the perfect added touch!"
Candy crush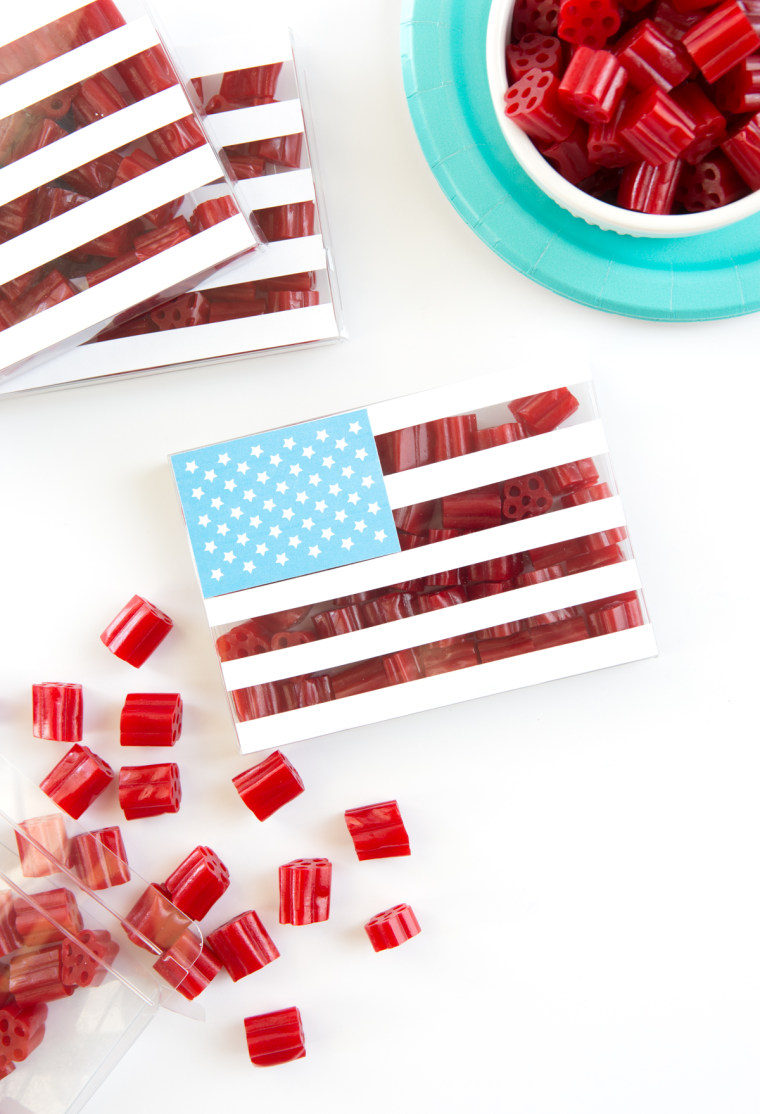 We're in love with these too-cute flag-inspired candy boxes. "Design Eat Repeat" blogger Melissa Fallon decorated petite crystal boxes with stars (click here for the printable) and stripes (plain sticker paper), then filled them with red licorice.
Oh my stars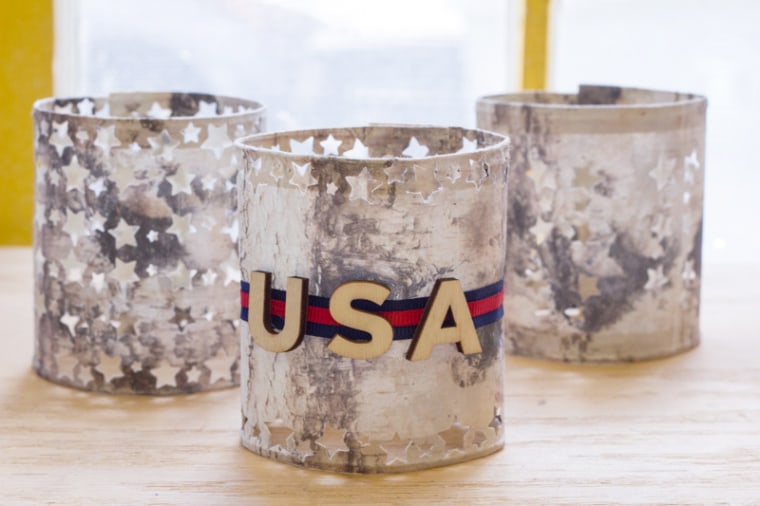 Tried & True blogger Vanessa Brady created these celestial candle wraps. Birch bark garland added a rustic touch to the wraps, while paper punched stars added some holiday flair. Red and blue ribbon and U.S.A. letters drive the patriotic point home. One caveat: These are designed for battery-operated tea lights as paper and fire don't exactly mix!
Sky high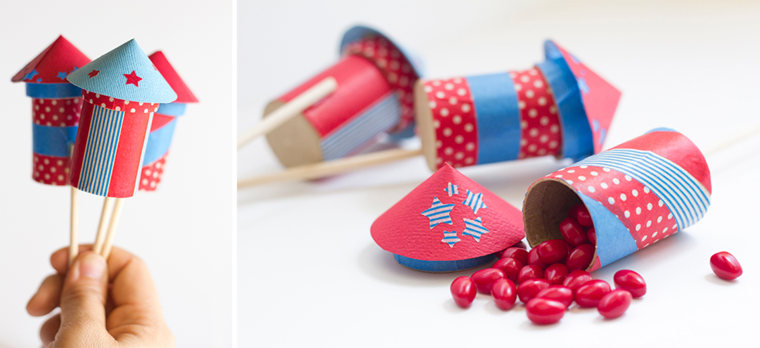 Not to be outdone, Brady also dreamed up these charming firecracker party favors.
Although she used easy-to-apply red, white and blue patterned tape to festoon her holiday keepsakes, paint, stickers, markers and pretty much anything else decorative would also work, she says. Fill them with candy, confetti or tiny toys.