No matter what type of Halloween you're planning, DIY expert Monica Mangin has a decoration idea that will add some spooky fun to your event.
Mangin, host of "The Weekender" home-improvement series and founder of the blog East Coast Creative, joined TODAY Tuesday to share her top five Halloween decoration ideas inspired by Pinterest.
1. Skull succulent planters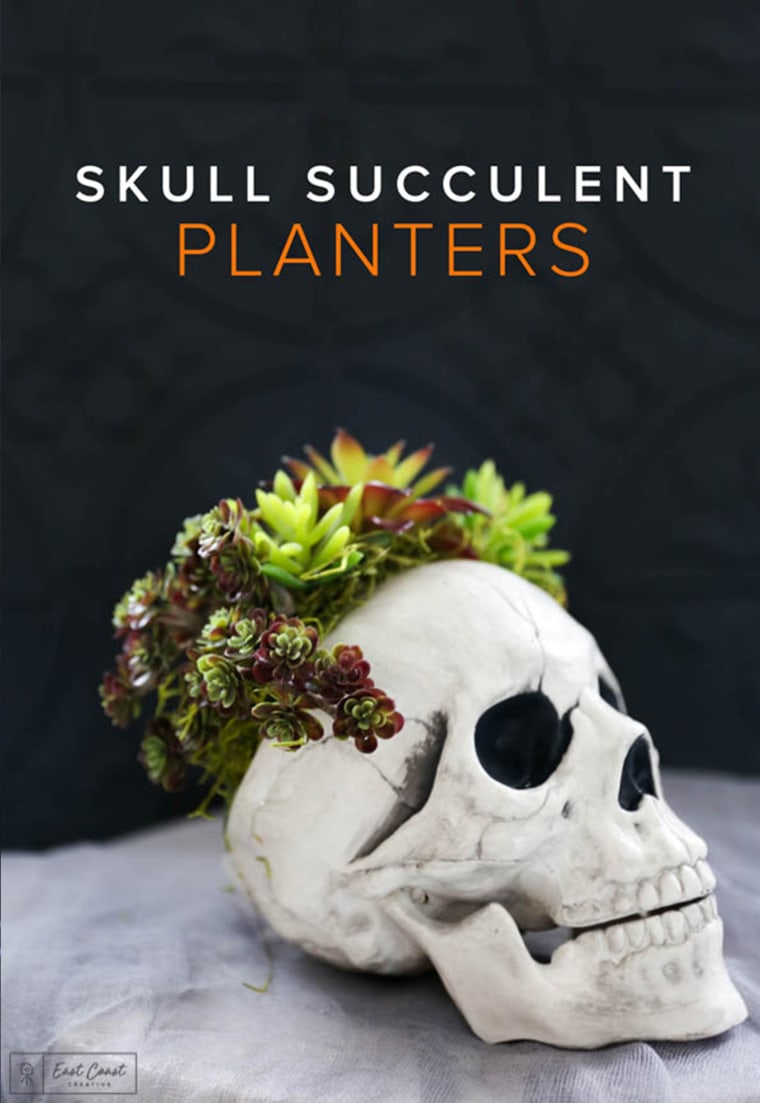 This succulent-filled skull will add a dash of chic to any Halloween party. Mangin opted for faux succulents, which not only makes them more affordable, but longer lasting. To create your own, purchase a hollowed out skull from any craft or decor store, fill it with floral foam and stuff it with all the succulents your heart desires.
2. Pumpkin planters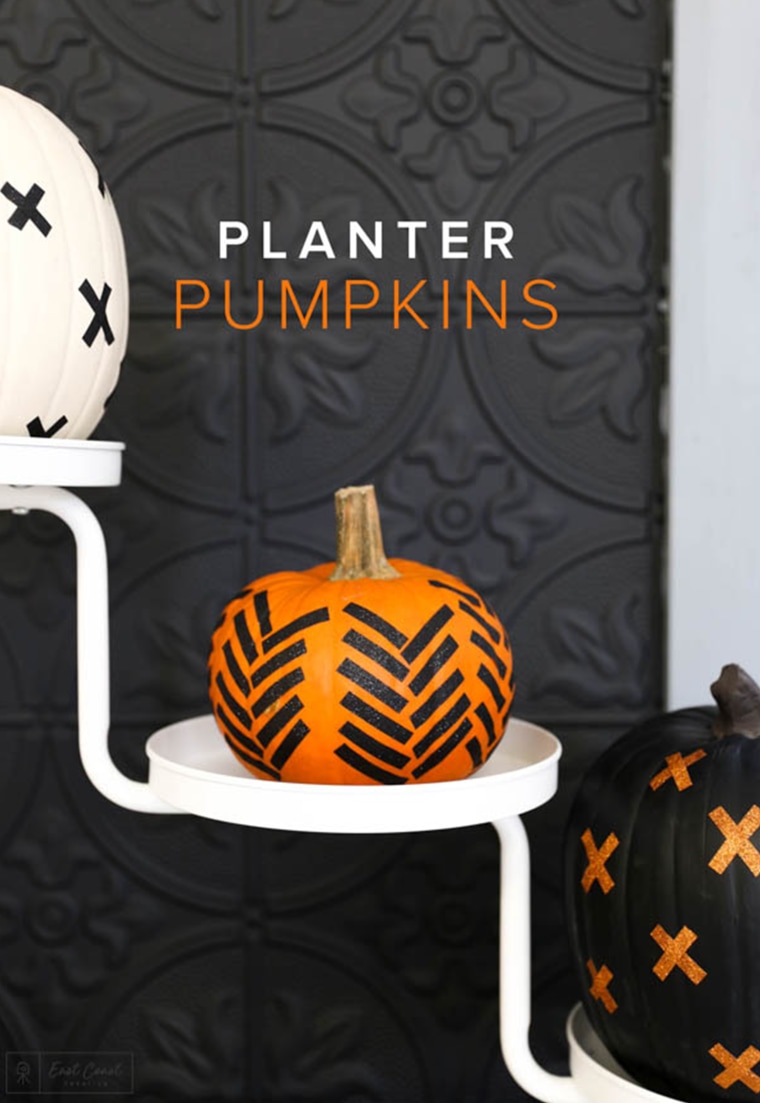 Why stick with plants when you can have pumpkins? Mangin suggests using this mini plant stand from Target, or this tiered IKEA planter for a unique pumpkin display.
3. Washi Tape decorations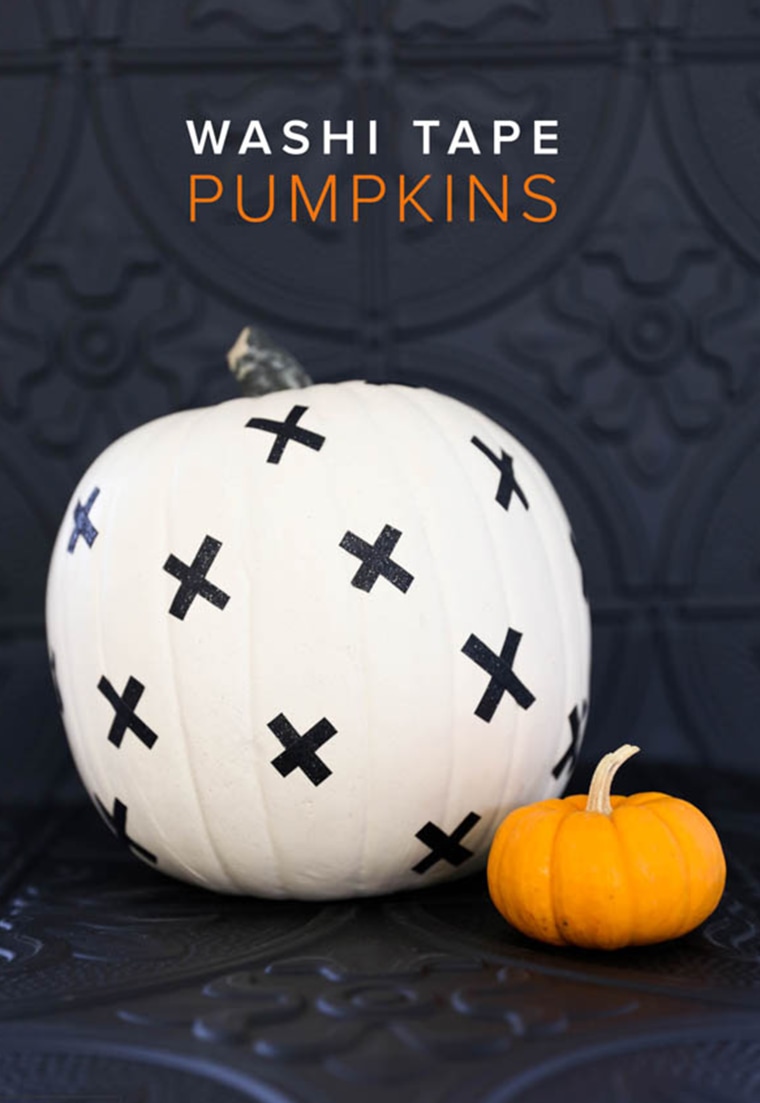 You can make pumpkin decorating safe for kiddos by using Washi Tape to create fun designs. This will also help your pumpkins last all season long!
4. Bug taxidermy art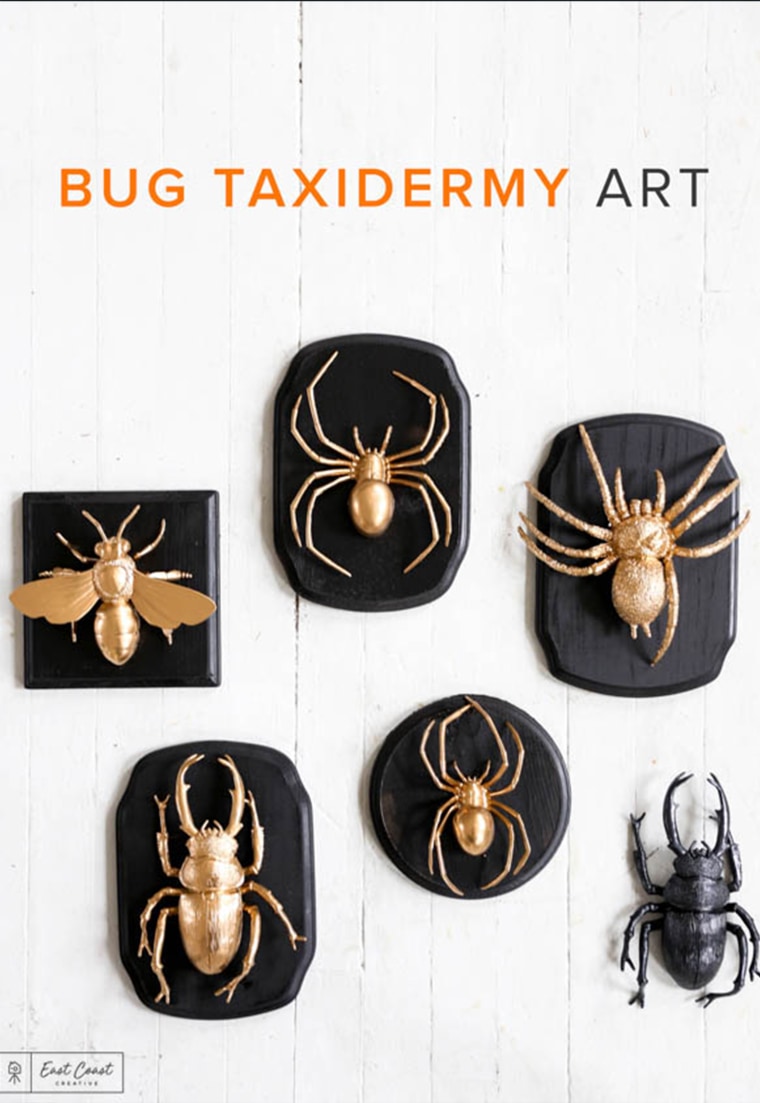 This idea is not only chic, it's a perfect way to involve the kids in decorating. Mangin recommends purchasing wooden plaques at any craft store, and spray painting them black. Then have the kids pick out their favorite creepiest, crawliest plastic bugs and paint them gold. Once dry, grab some all-purpose glue and attach the bugs to the plaques. Ta-da!
5. Monster table legs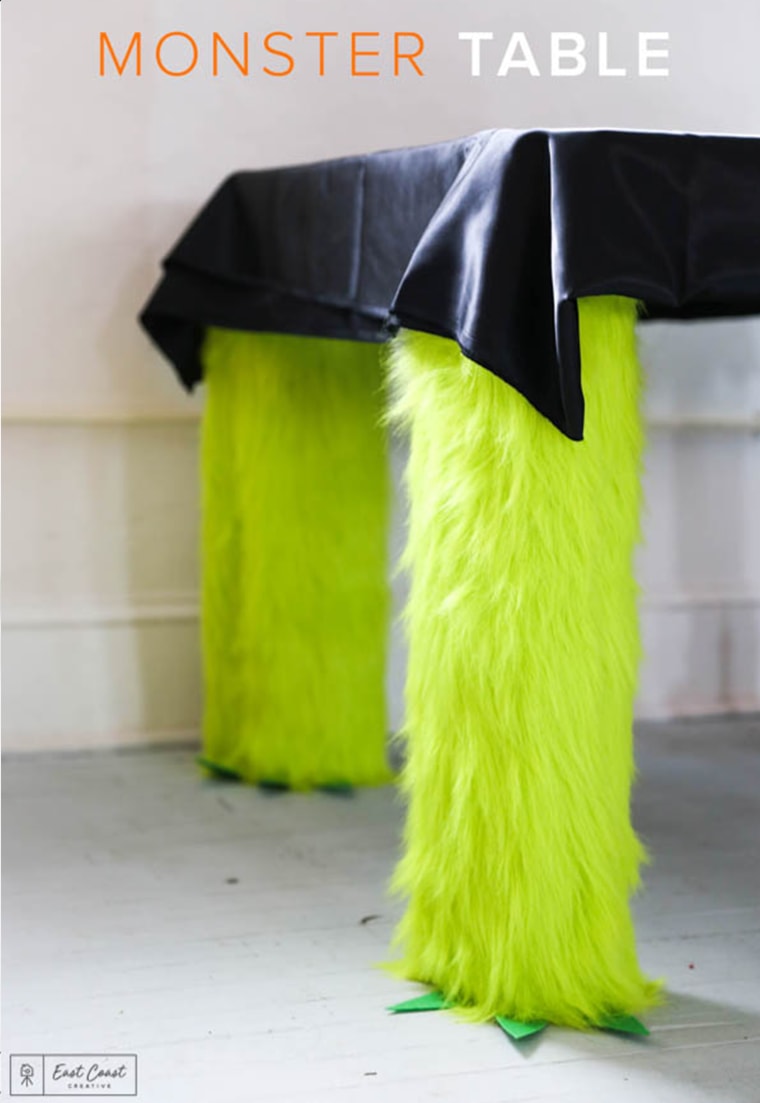 Trying to find a way to reuse old Halloween costumes? Look no further! Mangin suggests cutting old costume legs to the length of your table and then adding cutouts in the shape of claws. Mangin also demonstrated how to make witch legs by wrapping striped tights around wrapping paper tubes and slipping them around table legs.
6. Pumpkin candy bowl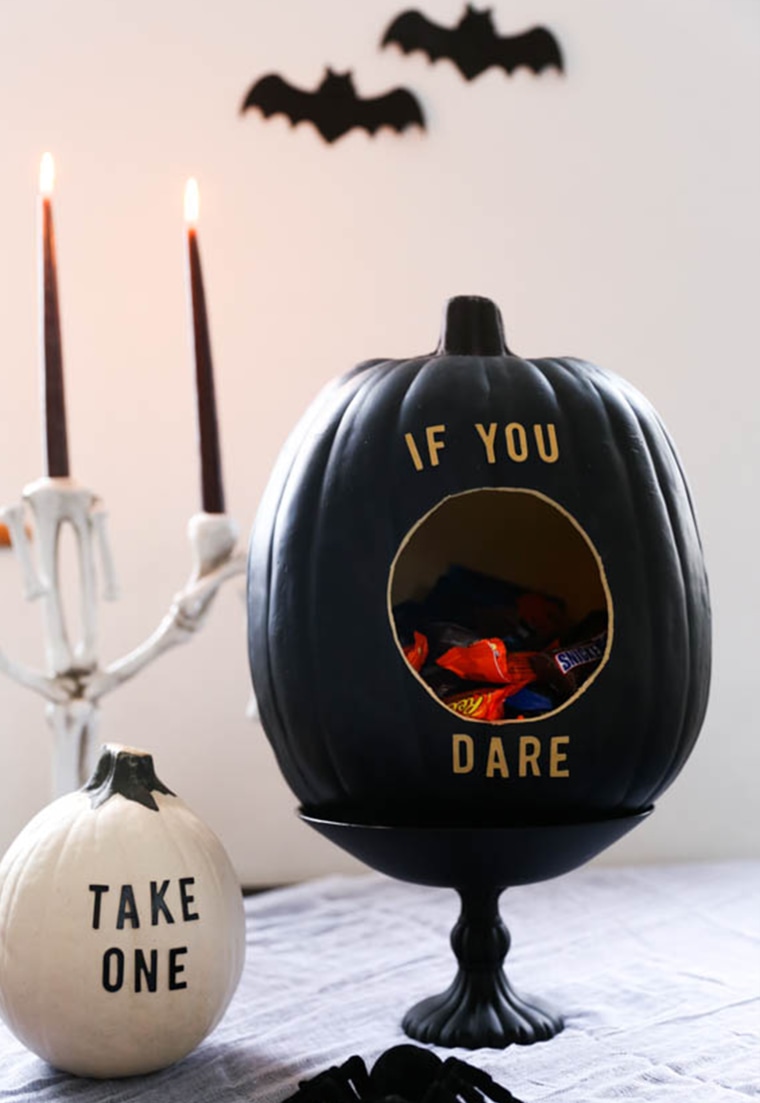 Pop these pumpkin candy bowls on top of your monster table to create the perfect candy spot for trick-or-treaters of any age. Mangin recommends using "Funkins," since they're already hollow. Cut a hole in the pumpkin and fill it with the candy of your choice!
7. "Lit" furry monster door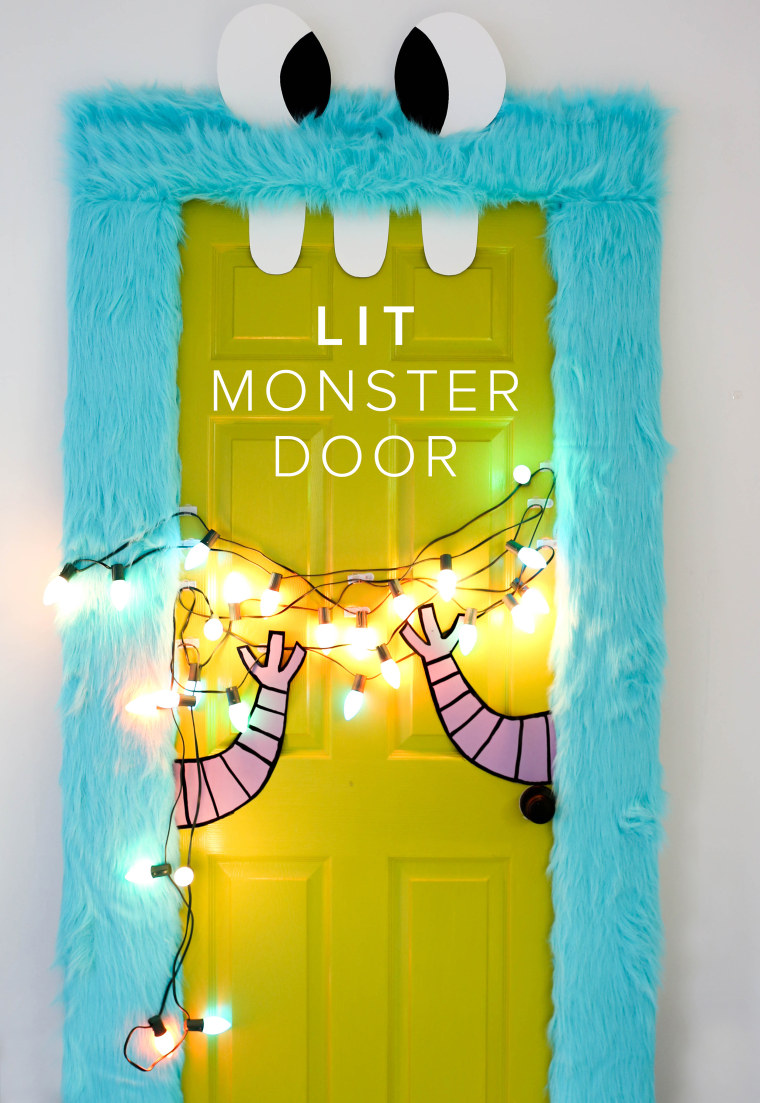 Light up your Halloween decorations with some oversized Christmas lights. Mangin recommends using Command light clips to attach the lights to the door. From there, Mangin used Monster fur fabric from JoAnn Fabrics, glued it to foam core and attached it to the door using double-sided tape.
TODAY has affiliate relationships, so we may get a small share of the revenue from your purchases. Items are sold by the retailer, not by TODAY. All prices are subject to change and items could sell out based on the merchant's inventory.