It doesn't get easier than this.
Pinterest has proclaimed DIY cleaners as one of the biggest home trends of 2015, and it's easy to see why. Not only do they often cost less per use than store-bought products, but they also skip out on harsh chemicals. That all means more cash in your pocket and less chemicals in your home.
RELATED: DIY household cleaners you can make in 5 minutes or less
So let us help you stay on trend and make the transition with this DIY glass and mirror cleaner recipe from Leslie Reichert, author of "The Joy of Green Cleaning." It only requires three ingredients and 60 seconds of your time.
DIY glass and mirror cleaner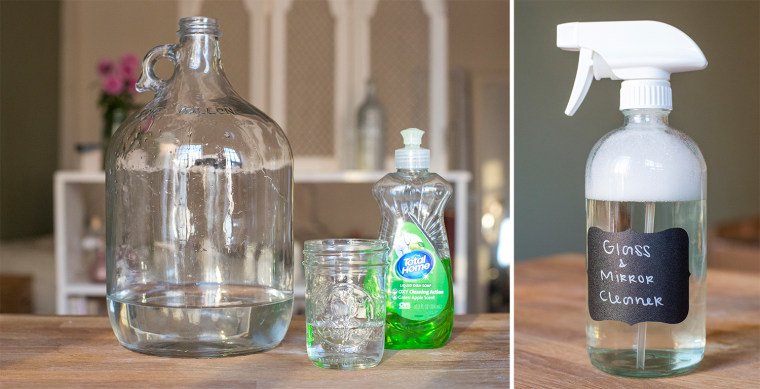 Ingredients:
1 teaspoon dish soap
½ cup white vinegar
3 cups distilled water
Instructions:
Place all ingredients in a spray bottle. Spray directly onto windows and mirrors.