Is your Pinterest board full of chalkboard wall inspiration? Have you been toying with the idea of trying out the bold DIY project but haven't quite gotten up the nerve to do it yet? If you have questions or need a little push to do it, we have you covered.
We chatted with DIY blogger Brittany Bailey to find out everything you need to know about creating a chalkboard wall in your house.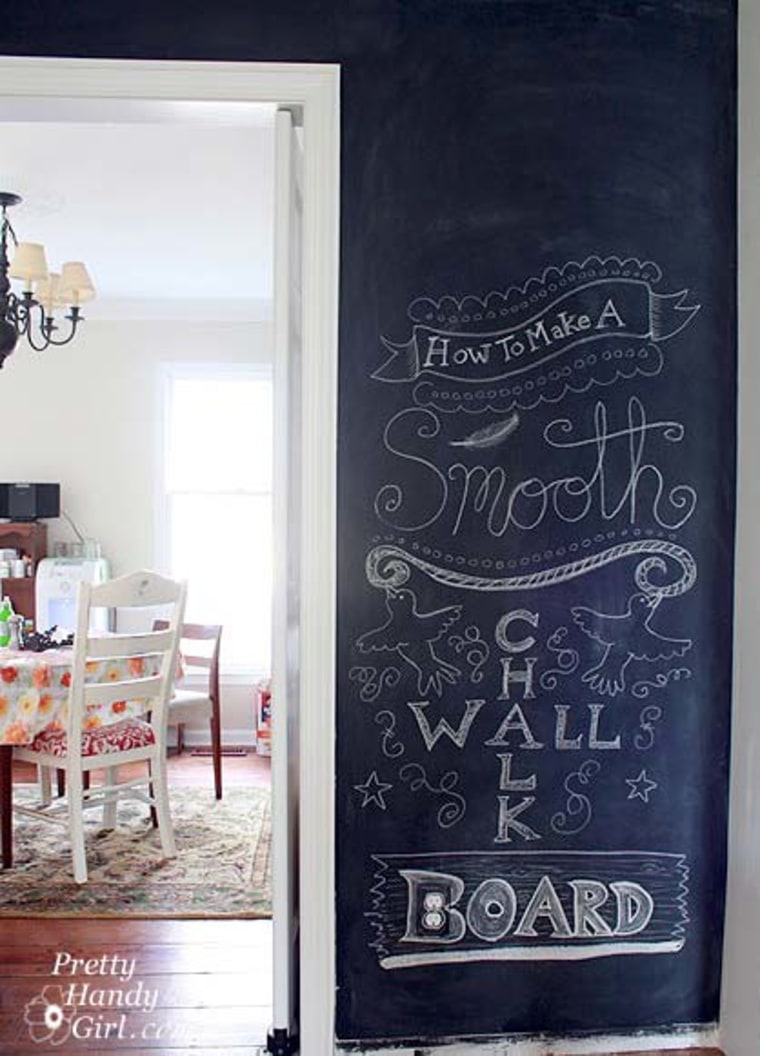 Wall texture
One of the things she says that can be a deterrent for some people is a textured wall, which would make it hard to write on. But she found a solution for that: have a local hardware store cut masonite panels to size.
On her blog, she details how to attach it to the wall and over outlets. Once the wall is covered with a smooth material, you're ready to paint.
Buy a good amount of paint
Chalkboard paint is available in many different brands, but when purchasing, keep in mind that you will need to apply at least two coats of the paint for the chalkboard look to work.
After it dries, you'll want to rub the side of a piece of chalk over the entire area and then wipe it off with a dry rag. This will prevent you from seeing marks after you erase your future designs.
Project time
The entire project took Bailey about two days with on-and-off work, she says. She ultimately made a calendar out of the chalkboard that helps keep both her and her kids organized. "I can see at a glance what each day and week brings. It helps [my kids] be less anxious when I say, 'Okay, today you have a dentist appointment.' They can see weeks ahead what's coming up and nothing is a surprise anymore."
Chalk dust
In terms of the chalk dust, she says that it's not much of a problem since she writes most of the dates all at once and cleans up any that has dropped on the floor or baseboards. To clean the board, she says you can simply use a wet washcloth to wipe away the chalk.