The Powerball frenzy has come and gone, leaving many of us with our dreams of one day striking it rich.
Fortunately, you don't need millions of dollars to live in luxury. David Bromstad, host of HGTV's "My Lottery Dream Home," stopped by TODAY Wednesday with his tips for adding class to your home — without breaking the bank.
1. Bulk up on trim.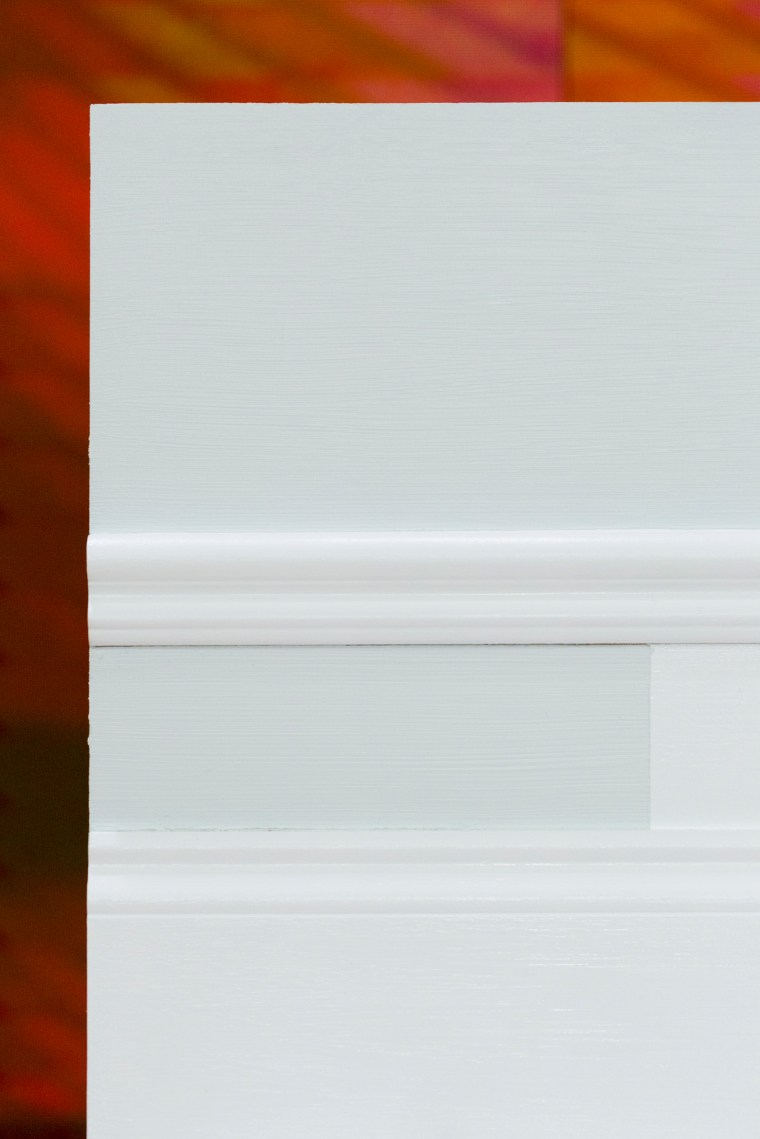 Bromstad's favorite trick to making a room feel instantly classier is to install a thin piece of trim several inches above your existing crown molding. It immediately adds a high-end look to a room.
To get the look just right, follow these tips:
Paint the drywall area the same color.
Works on top and bottom.
Make sure your trim molding is evenly spaced.
The bulkier the trim molding, the pricier it looks.
RELATED: Why the 'Mermaid Pillow' is taking over the Internet
2. Keep your bed clean and crisp.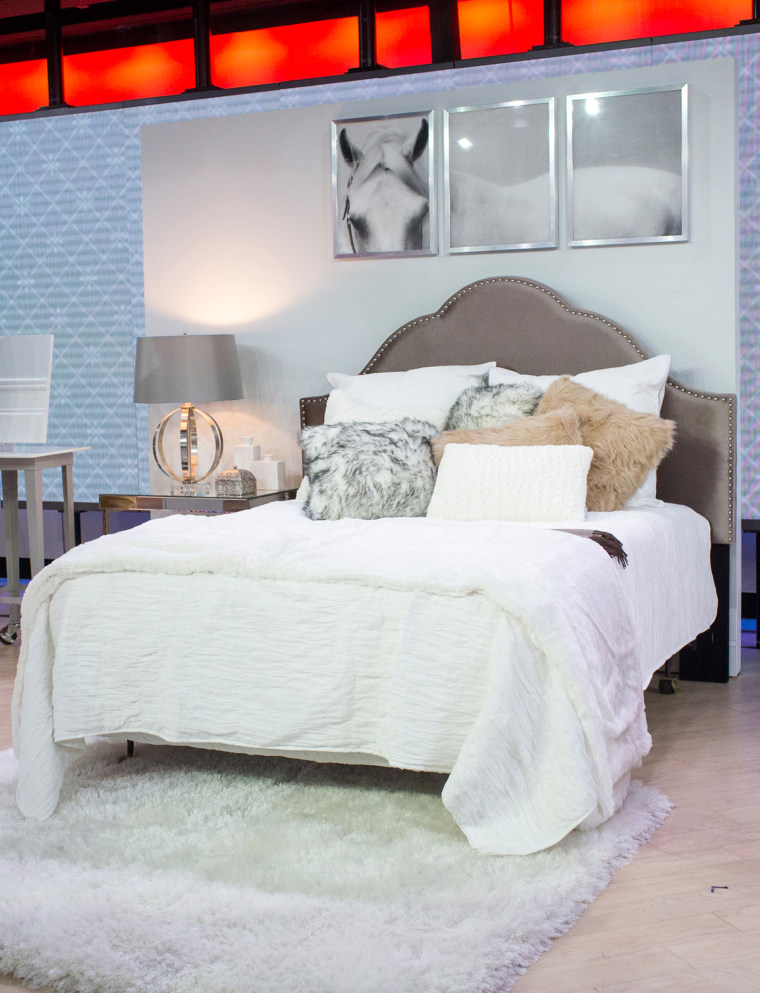 There is something magical about being able to indulge in a personal, clean soft bed that is priceless. Keep an eye out on February sales to take advantage of discounted prices on sheets.
And keep these points in mind as you shop:
Pay attention to thread count, the higher the better.
Hate ironing? Look for high end wrinkle-free linens.
Price and quality do go together, a 700-count sheet from a dollar store is not really going to be the best quality.
3. Go faux!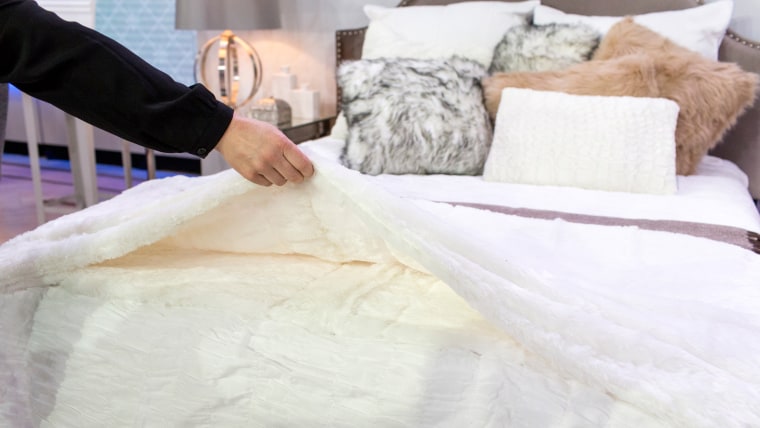 Here is a good trick to help any space feel instantly luxe. Purchase two or three faux fur throws and sew them together for a giant, luxurious blanket. A faux fur throw for the bed or a faux fur rug for the floor — you can't go wrong.
Just remember these tips:
Have your dry cleaners sew it for you.
Use a universal needle, size 90 or larger.
The thicker your fur, the longer your stitch length should be.
Don't forget your lint roller as faux throws do shed.
4. Three is the magic number.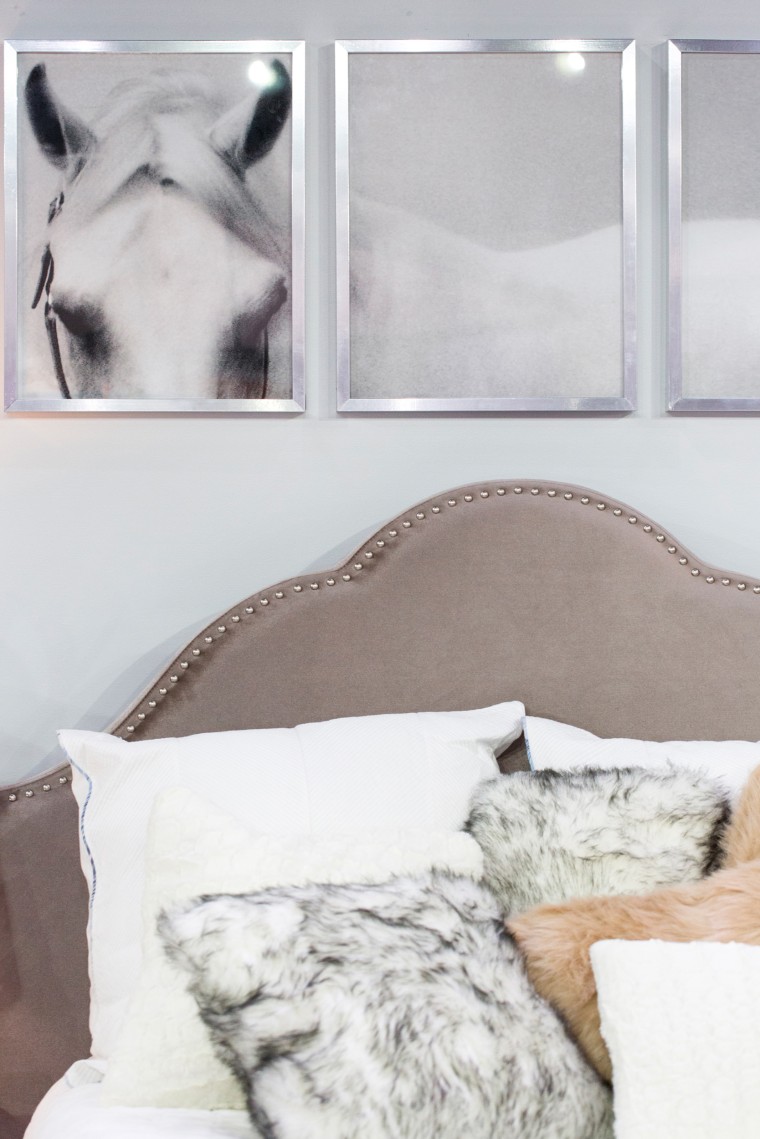 The trio of paneled art, which has made a comeback, can set you back a pretty penny. But you can make your own with Bromstad's DIY:
Download free art from the web
Print an extra-large image at a local printer
Cut the image into 3 parts using a utility knife and straight edge, or a cutting board at the printer
Fit each print into inexpensive frames
RELATED: How this couple lives in a 200-square-foot garage (yes, a garage!)
5. Throw pillow secret.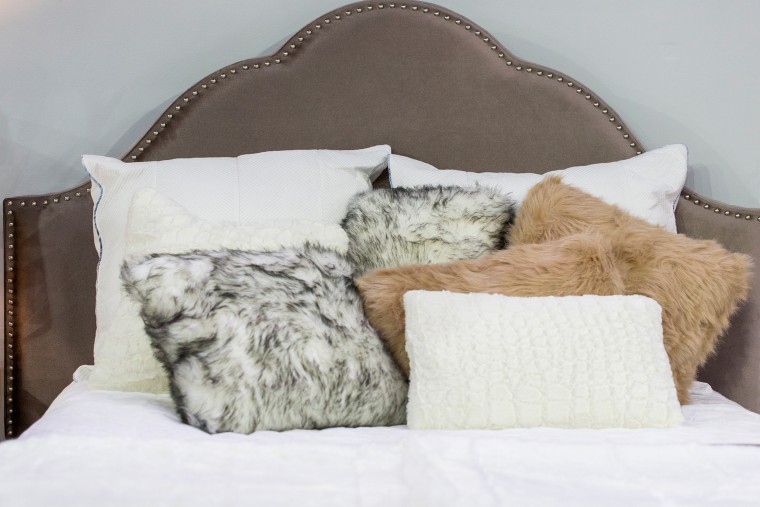 Some experts say larger pillows make the whole look of the room more high end. Here's what to know as you look to add major cushion to a room:
Avoid the standard 12-to-18 inch pillows.
Stuff a 22-inch pillow into a 24-inch pillow inserts for a luxurious look.
Don't skimp on the pillow inserts. Down-filled is the only way to go.
6. Create an illusion with rugs.
The bigger the area rug, the bigger the room feels. (You can even tape several large rugs to create this look!)
Here are a few things to keep in mind when rug shopping:
A solid color rug works best.
A few styles that are usually simple to match up include: plaid, stripes, zigzags and large-scale botanicals.
Textural rugs such as shag are often the best choice since the loose fibers of the shag hide the seams between each rug.
Use duct or carpet tape if you're combing rugs.
Walk back and forth along the seams several times to push fibers down.