Danica Patrick has a need for speed, but the race car driver also appreciates the slower things in life — like sitting down with friends to enjoy a nice glass of wine. Now that she's retired (at the age of 36, no less), Patrick has plenty of time to do just that and she's pouring all her attention into her wine label, Somnium, and her beautiful dream home.
In a new interview with Wine Spectator magazine, the record-setting IndyCar and NASCAR driver looked back on the process of starting the label and gushed about her Scottsdale, Arizona digs.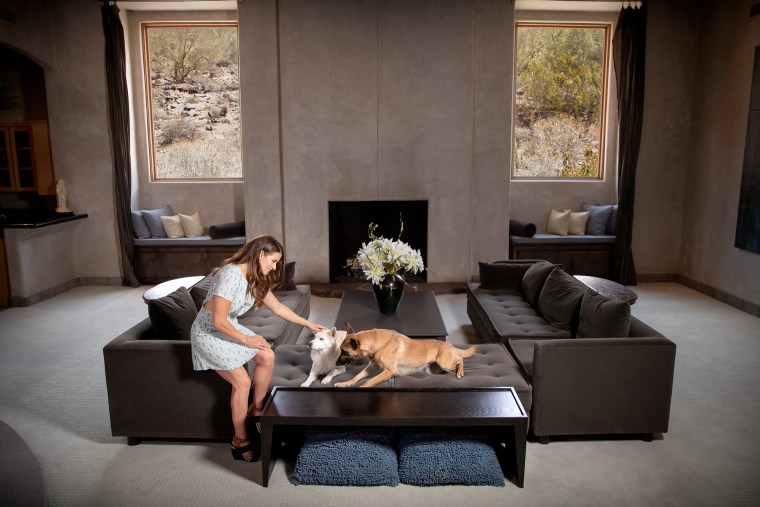 Patrick said she truly fell in love with wine during a trip to Napa in 2006. After befriending winemaker Aaron Pott, the race car driver brought on the expert to help her create her own line, and bought 24 acres on Howell Mountain in 2009. The rest is history, and the collection now features tantalizing treats like a saignée-method rosé and a Sauvignon Blanc sourced from Bavarian Lion Vineyard.
Thinking back on that fateful trip to Napa, Patrick said she hopes her label will help others create their own memorable wine moments: "You can go to Napa to (do) all that on a high level, or you can do it at home."
Being a winemaker does come with its perks, and Patrick has a pretty impressive collection — 400-plus bottles, to be exact.
"Usually I go down to the cellar and I grab four or five bottles of red wine," she said. "That's the first trip, and if it's a good night, there's one or two more trips down there for the group of 12 or so of us that usually get together."
Living in Arizona has been a breath of fresh air for Patrick, who grew up in chilly Illinois, and she's been making her 8,300-square-foot home her own since she purchased it in 2007. When she first saw the modern house's unique double-disc-shaped exterior, Patrick gave it a playful nickname: The Jetsons House. "Modern can be very angular," she said. "This is everything but angular. It looks like flying saucers — everything is very round."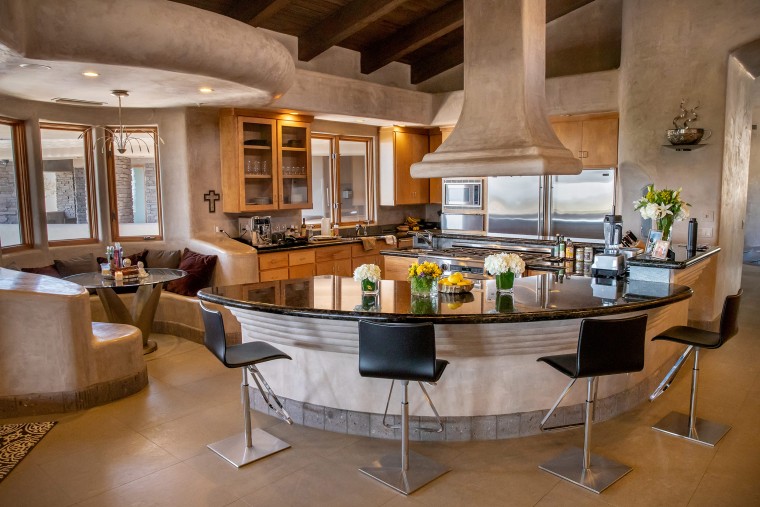 Patrick has a soft spot for the seven-car garage and the cellar — which can fit 1,000 bottles of wine — but the kitchen is also one of her favorite spots in the home. With its taupe Venetian plaster, black leather barstools and blue-and-purple-veined black granite, we don't blame her. Now that she's got more time on her hands, Patrick has been spending a lot of time in the kitchen lately and is focused on healthy eating.
"I eat paleo, which means everyone that comes over eats paleo too, because I don't cook two meals, I cook one," she said to the magazine. "Turns out, most of the time, people love it."
Cooking is fun for the former race car driver, and she doesn't like to overthink the process. "I'm the fly-by-the-seat-of-the-pants (type of cook)," she said.