Semi-retired NASCAR driver Dale Earnhardt Jr. clearly likes to live on the edge. His home in Key West, Florida, has a feature that is basically made for thrill-seekers.
Boasting one of the city's deepest residential pools — 13 feet to 14 feet deep, according to the listing — the house features a gate from the second-floor porch that opens to let you jump into the water.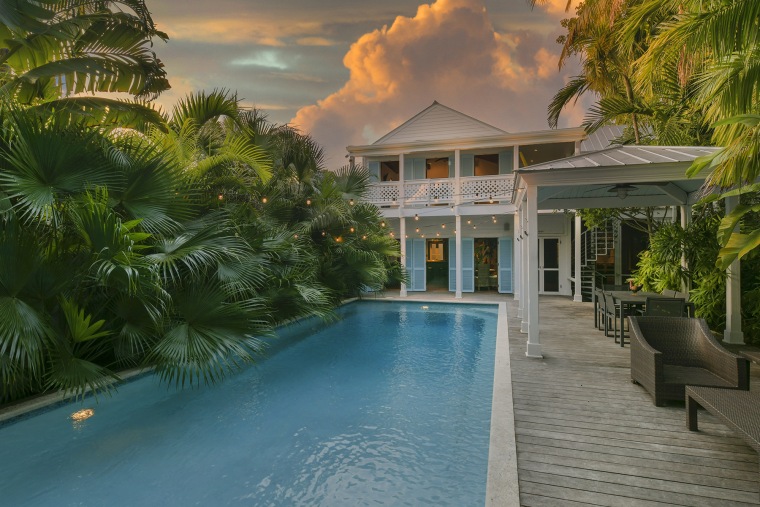 And that's just one of the highlights.
The five-bedroom abode was built during the Civil War era and still has most of its original architecture intact, including a hidden hatch door in the parlor.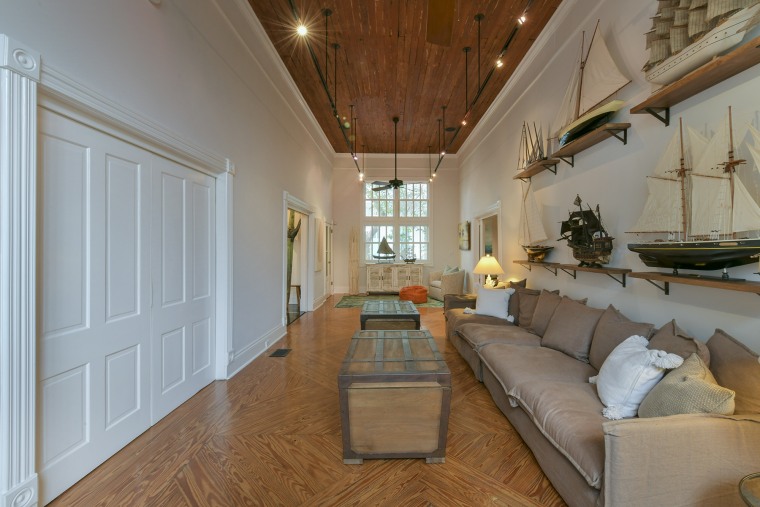 Large windows make it feel sunny and bright, while dark wood accents cozy up the vibe. And the interior design definitely makes you feel like you're at the beach.
In fact, one of the standout rooms in the house is the kitchen, which Earnhardt actually designed himself. It was created to resemble the inside of a pirate's ship. A long bar features a large ship wheel on the end, and the cabinets are made with rustic wood.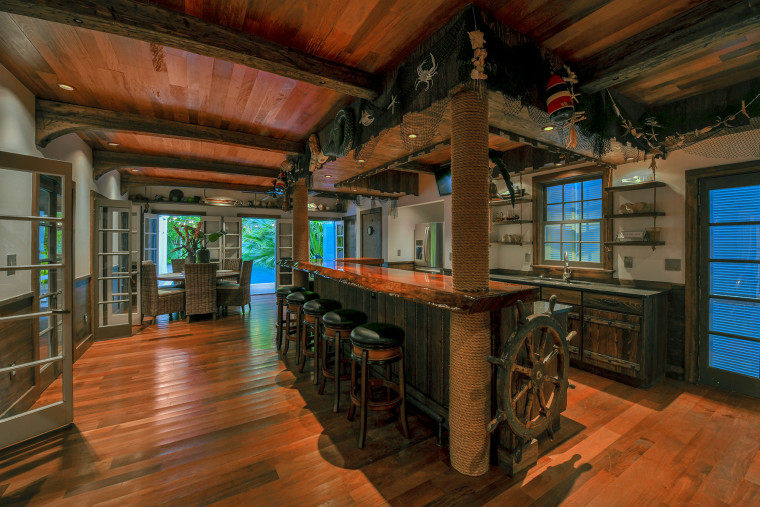 And the sleeping quarters are just as cool. One of the bedrooms features a wood ceiling, floor and walls, making the space feel like a tropical beach hut.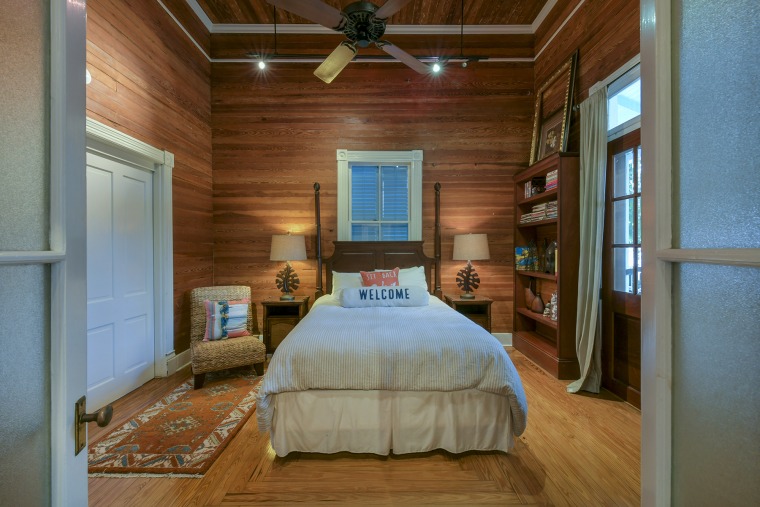 Upstairs you'll find a large master bedroom with direct access to the porch that overlooks the pool. The bathroom features double vanities and a luxury glass shower.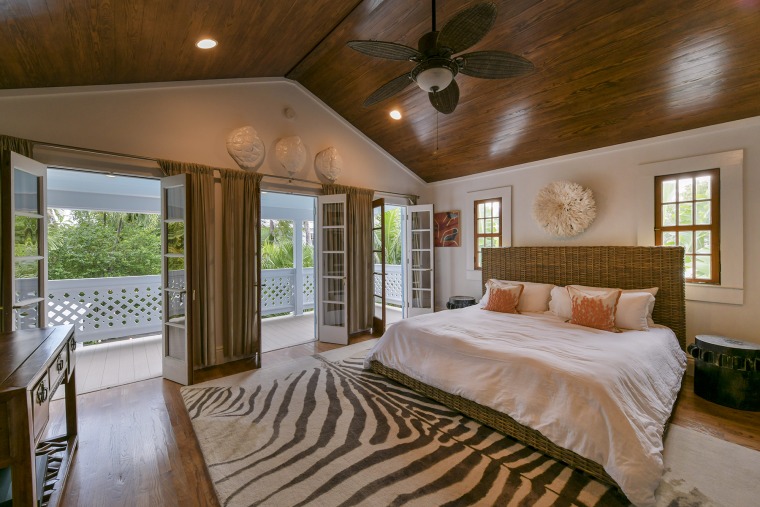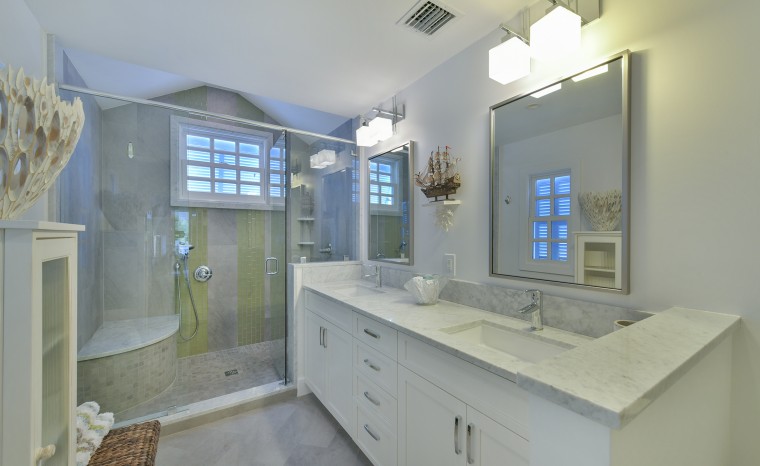 There's also a guest house on the property that is currently one huge bedroom, but you could easily turn it into two given the size.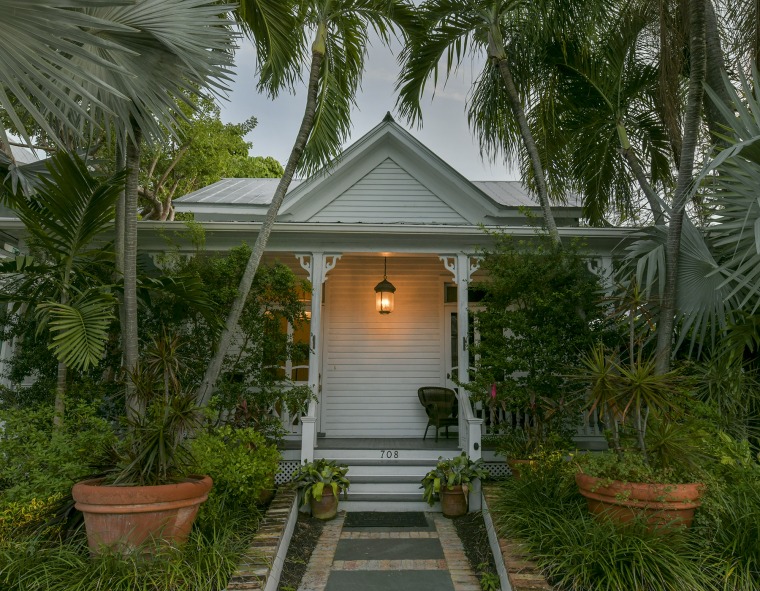 The place is clearly made for entertaining with a backyard that looks like an oasis. There are plenty of places to lounge by the pool and be shaded by palm trees and tropical landscaping.
Earnhardt is racing to sell this home with a price tag of $3.7 million. See more pictures at the listing from Bob Cardenas and Debbie Cardenas of Ocean Sotheby's International Realty.