If you're planning a summer vacation, Airbnb has a spot for you.
A listing out of Streamwood, Illinois (35 miles west of Chicago) is gaining attention on the popular home-sharing site. For $1,000, you can stay in the host's tent. Yes, a tent.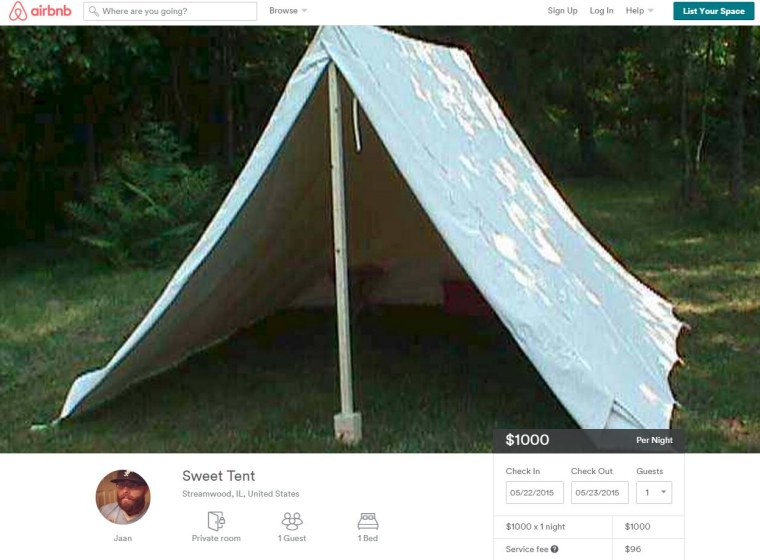 That's not all! You will have access to wireless Internet, free parking on the premises and you can bring your pet.
It won't come as a shocker that no one appears to have taken advantage of the offer, but the host, Jaan, is hoping that's more of an incentive than a distraction.
"Stay here and you could give this host their first review!" reads the post.