If you can't get enough denim, this couch is right up your alley.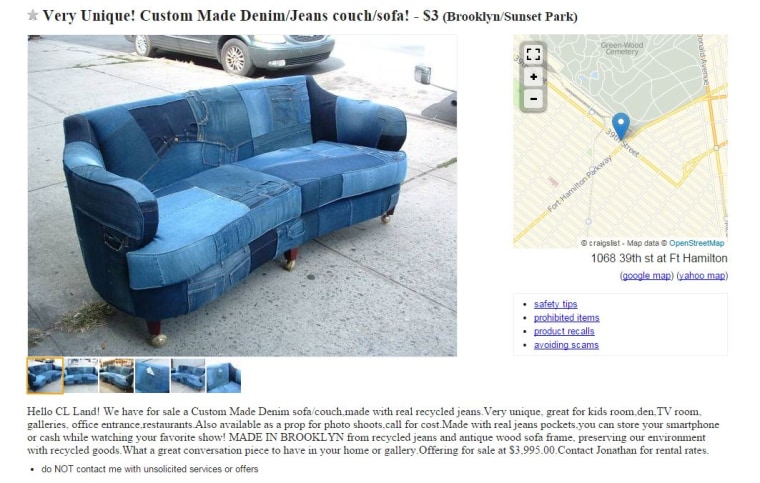 A Brooklyn resident's Craigslist posting is advertising this sofa reupholstered with jeans, complete with front and back pockets. The price for this one-of-a-kind piece? $3,995.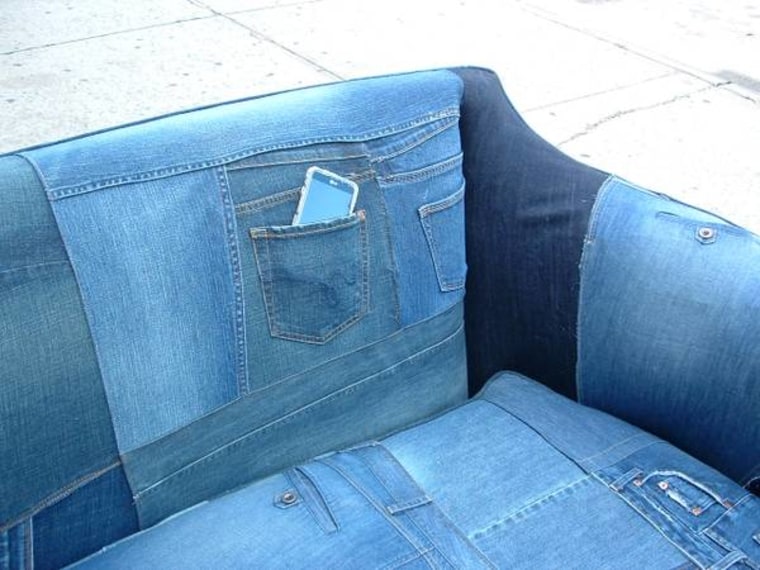 "You can store your smartphone or cash while watching your favorite show," the listing reads. "What a great conversation piece to have in your home or gallery." The antique wood sofa was made in the New York City borough using recycled jeans of all shades, shapes and sizes.
This isn't the first time denim has seen the limelight!