When Brittany Grigg's husband Jordan decided to leave his corporate job in 2014 to pursue a career in professional golf, they knew he'd be traveling a lot for tournaments. Hating the idea of being apart from each other for so long, they decided they needed to bring home to the road.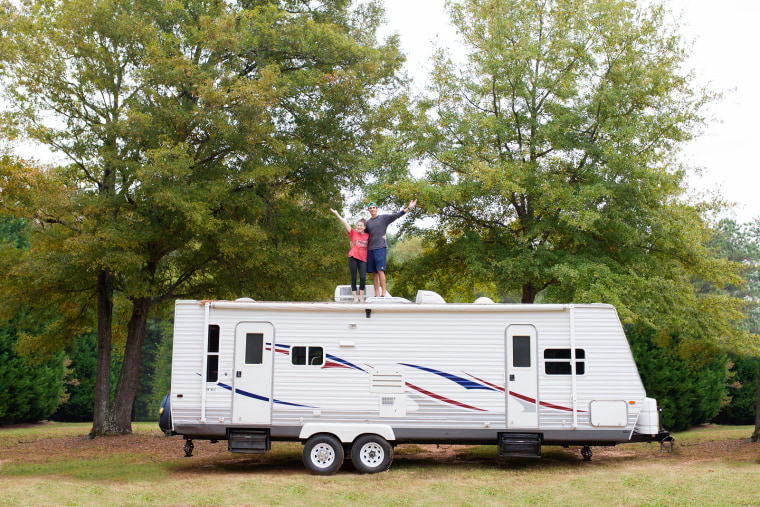 And thanks to a 276-square-foot camper, they were able to do just that.
"We searched high and low for five months," Brittany said of their quest to find the perfect camper. "Jordan is 6'5" and most standard lighter weight travel trailers are only 6'3" standing height inside, so it was a challenge." But they eventually found the one they were looking for on Craigslist.
Of course it needed some work. They began a DIY renovation project that took three months to complete. Brittany — a photographer and business coach for creatives — took time away from her work in Charlotte, North Carolina, to devote herself full time to it.
"We started by taking down all the flooring and carpet, window coverings and original couch," she told TODAY.com. "We painted everything white — it really brightened up the entire space, and made it feel much bigger than with the warm tones before."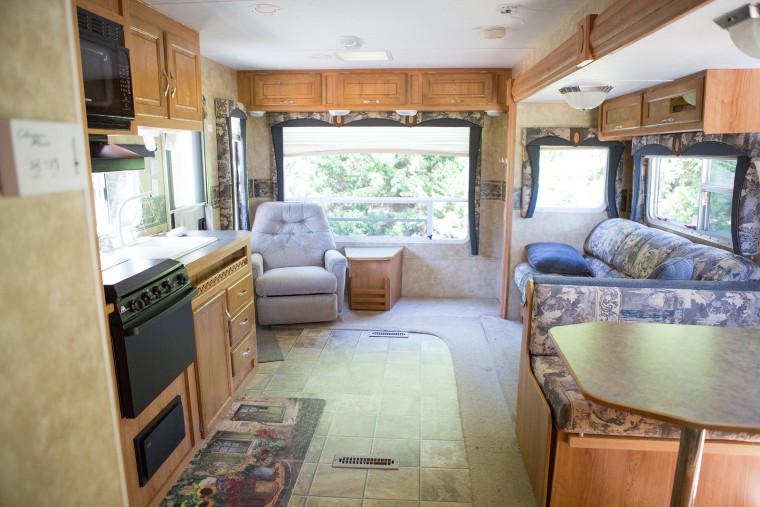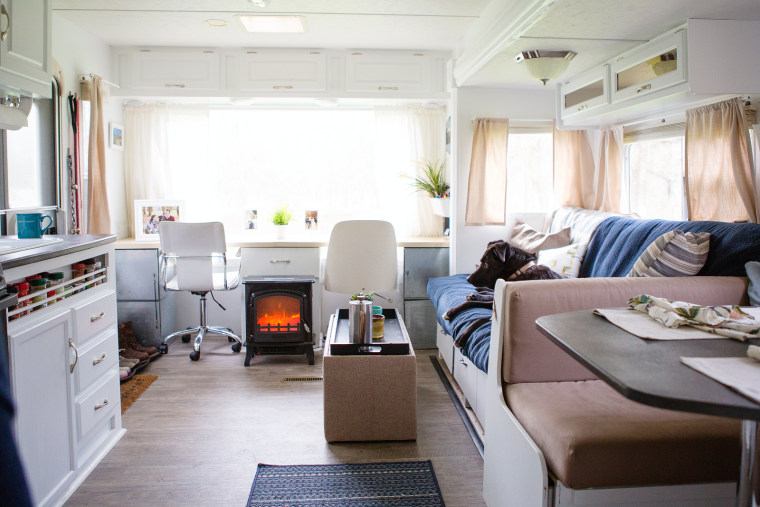 Other decorative changes included new flooring, curtains, pillows and seat coverings.
And no tiny living project is complete without innovative storage solutions. The couple custom-built a pantry for the kitchen and a double desk for their workspace area.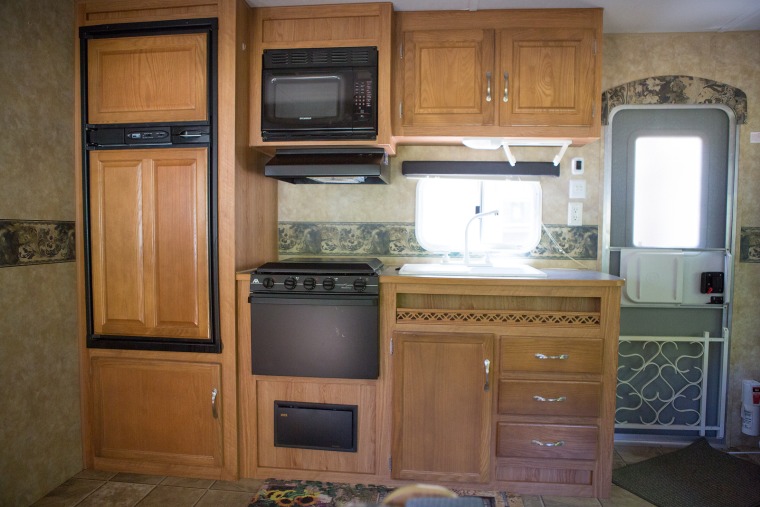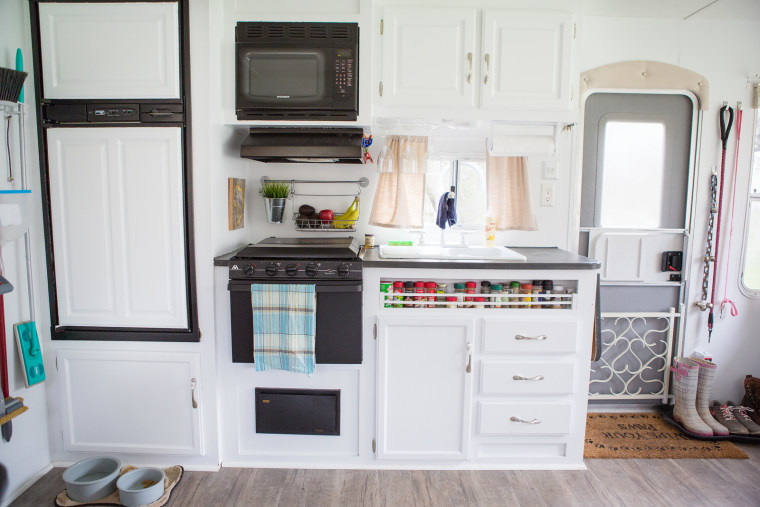 They also created a more functional futon that serves as a couch and fold-out double guest bed, plus has a set of large drawers underneath for extra storage.
"We wanted to make sure we'd be staying really functional even with a lot less stuff," she said. "There's not as much space, but it forces us to only keep what's important and needed."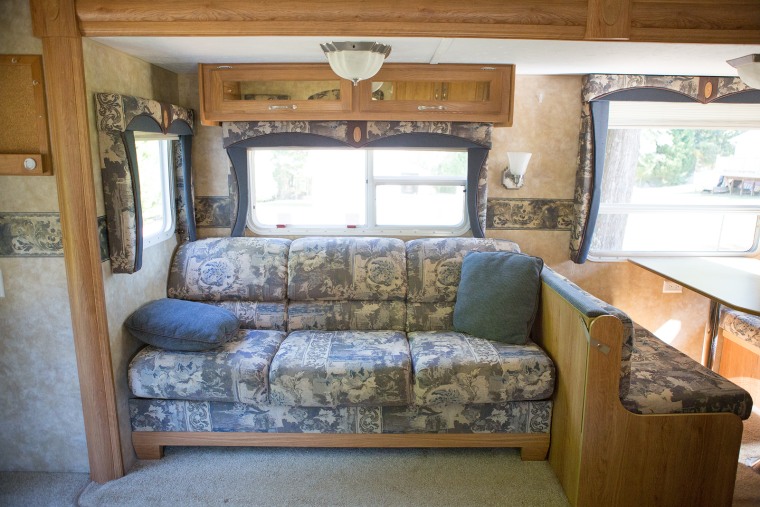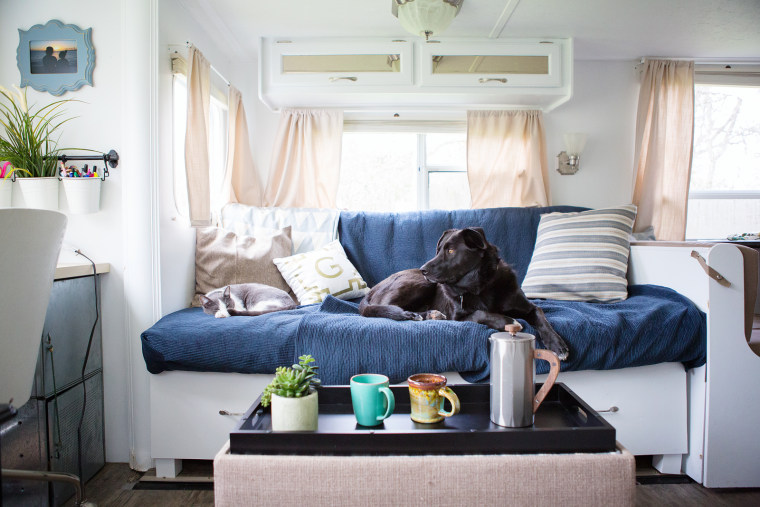 The Griggs are currently on the road with their dog and cat. Just this month, they've traveled through New Orleans and Austin — two places they hadn't seen together before. "We're really flexible and just want to be open to going where he needs to be for his golf career," Brittany said, adding that she can work from anywhere.
While she admits it's definitely been an adjustment living in the camper ("Everything works differently on the road — electric, water, plumbing, internet, laundry"), she says that it's given them a renewed sense of freedom.
"Living in the camper feels a lot more natural than I thought it would," she said. "Because of the space we created, I feel at home being in a smaller space. It's nice not having so much stuff to take up our time. We get to focus on the important things in life."