Rebekah Carey and Alex McNall already showed us how they live out of a 200-square-foot garage — but that's not the only small space they're reinventing beautifully.
Steps away from their tiny home in Berkeley, California is a 64-square-foot office the couple shares — and it's made out of a shed.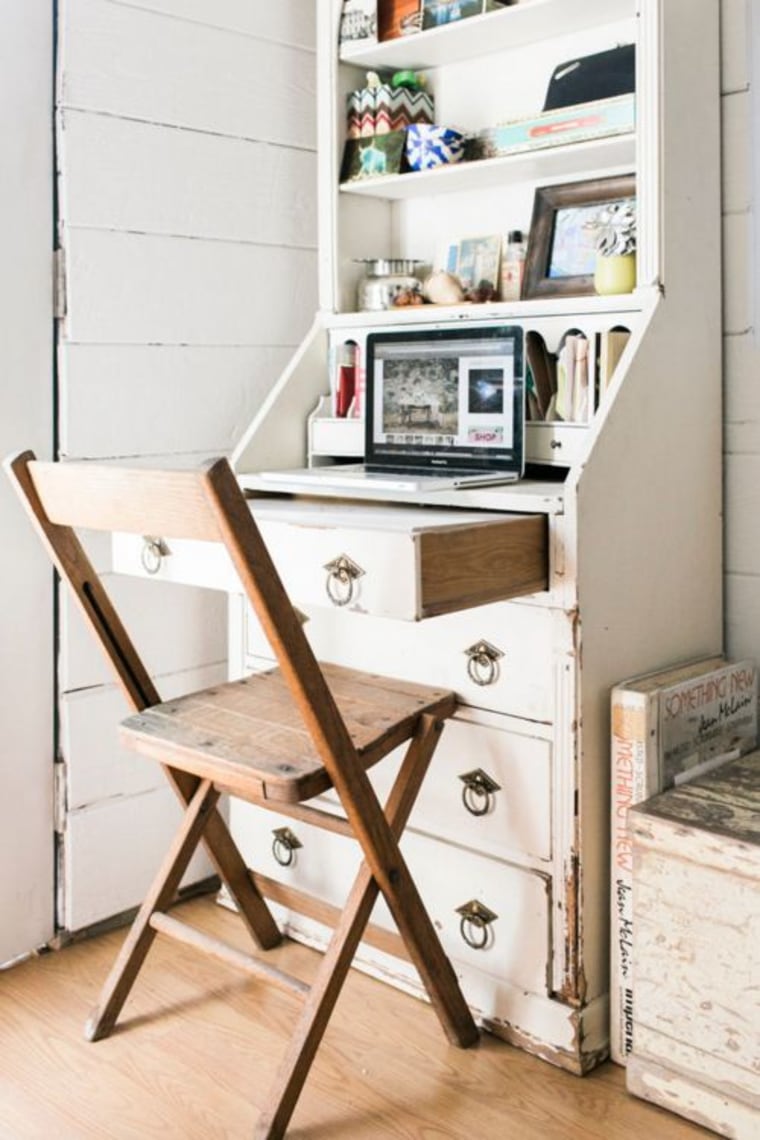 "I started searching Craiglist for a smaller shed to go behind our little house that I could transform into prop storage and as an office for Alex and I," Carey told Domino. She needed a place to use for her styling and event design company, A&B Creative, while her husband was looking for a spot to write.
RELATED: See how a family lives in this 500-square-foot apartment
After finding the perfect shed, McNall disassembled it for the move, then rebuilt it in their yard, adding insulation and flooring, which they also found on Craigslist.
"It had to be budget-savvy," Carey said. The end result was a tall room with white plank walls that would be the perfect backdrop for Carey's various styling props.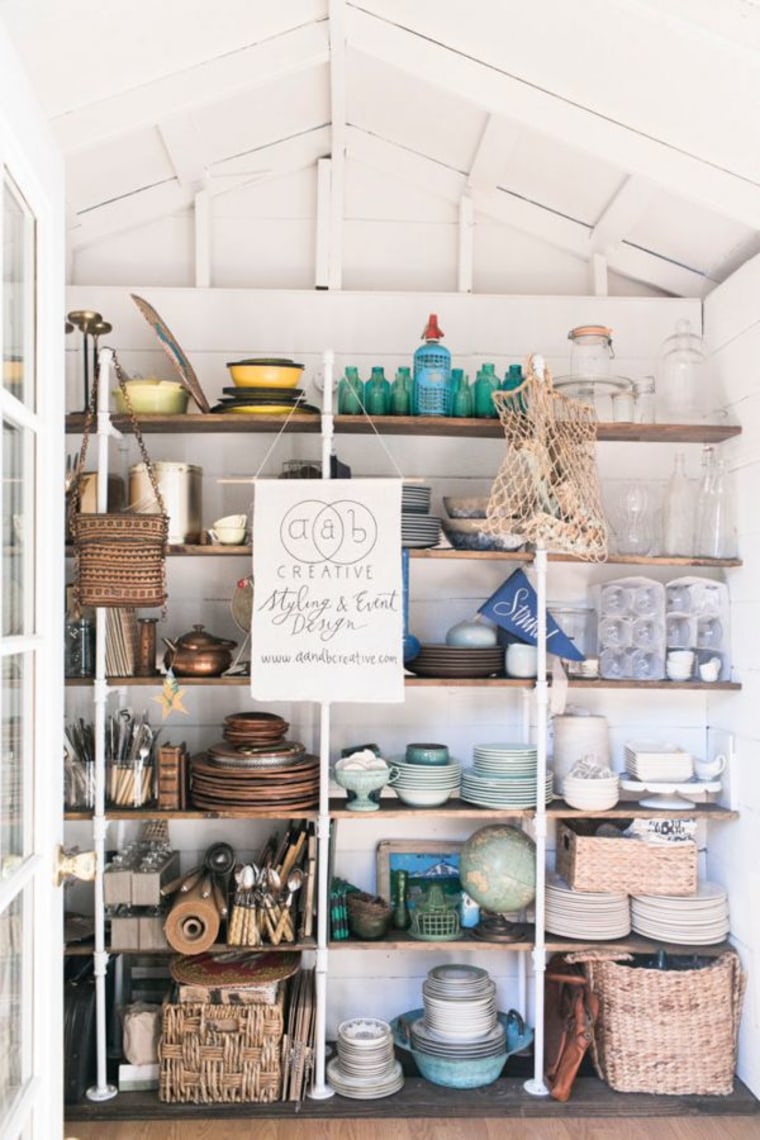 After furnishing it with pipe shelving, a drop-down desk, a vintage secretary and charismatic decor, the space was just as charming as their home.
RELATED: College student builds tiny home to graduate debt-free
"Making it all fit was definitely the biggest triumph," Carey said. Well done!
Head to Domino to see more photos of the beautiful home.