No muggles allowed in this "Harry Potter"-themed reading room — that's because it's bursting with magic.
A couple in Shreveport, Louisiana, created a wizarding retreat in their home after making and collecting props and trinkets based off of the popular fantasy series.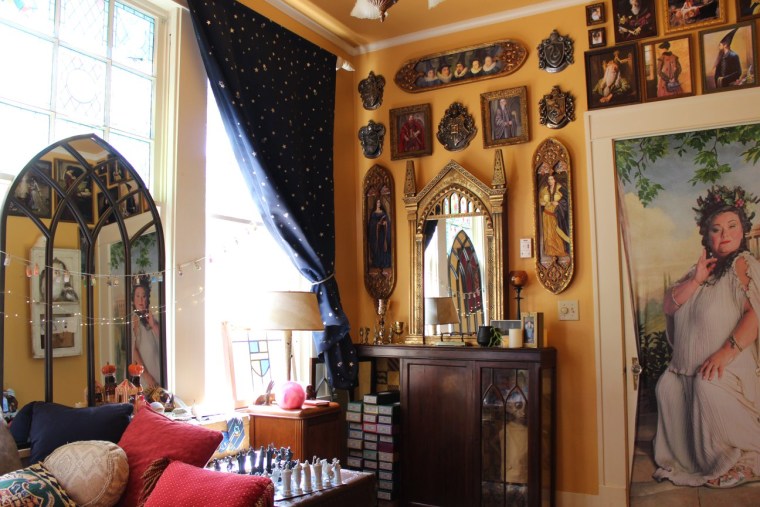 Angie Cason and Jasper Price got the idea after amassing a huge collection of decor pieces from the "Harry Potter"-themed parties they hosted for each book and film release.
Price, an artist and illustrator, made many of the pieces himself.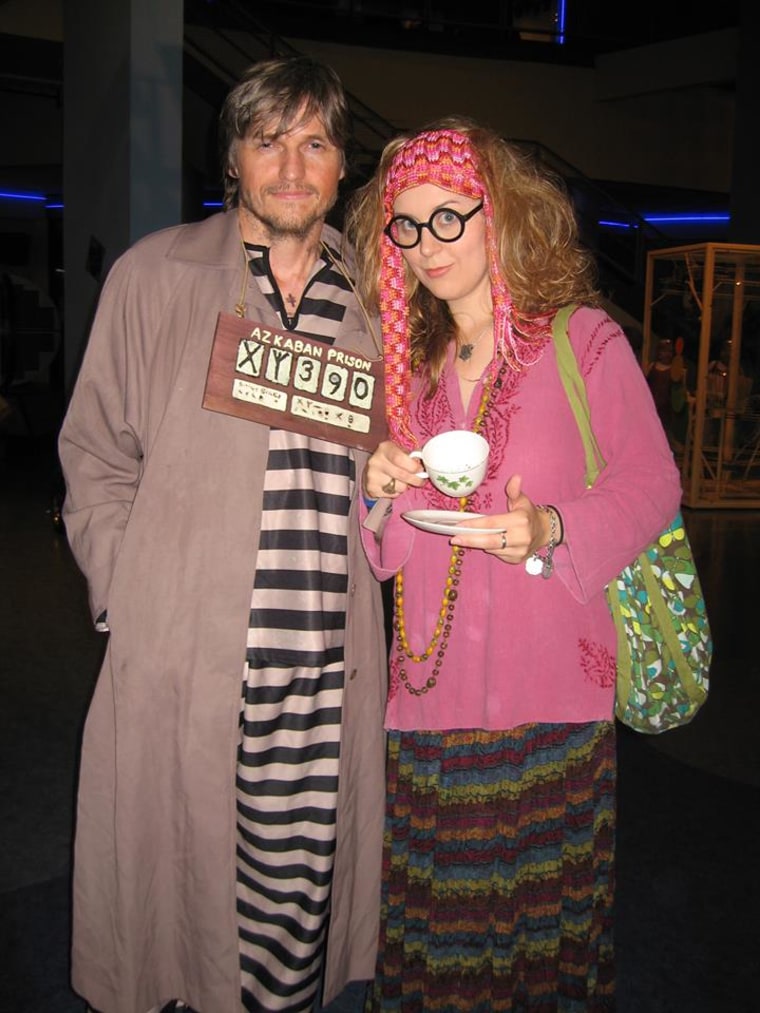 "We made flying keys, divination teacups, Cornish pixies and mandrakes out of paper clay," Cason told TODAY Home. "After these parties, we would have so much that just didn't fit in that corner anymore, and storing them in our attic was just a shame."
As avid book readers, they had already turned their dining room into a reading room, and decided it was a perfect place to store their collection year-round.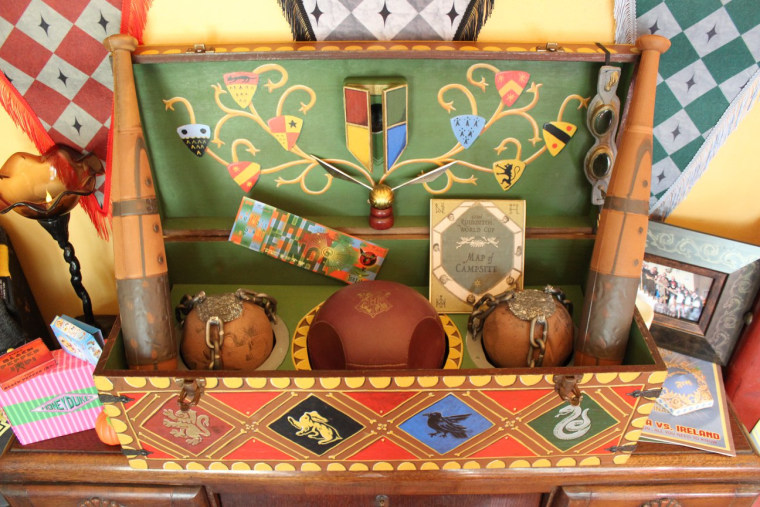 And because they've been collecting things since 2000, they had plenty of unique items to fill almost every inch of the space, which they completed in December.
"The Quidditch case and the Monster Book of Monsters are my favorite pieces in the collection because Jasper made those for me by hand," Cason said.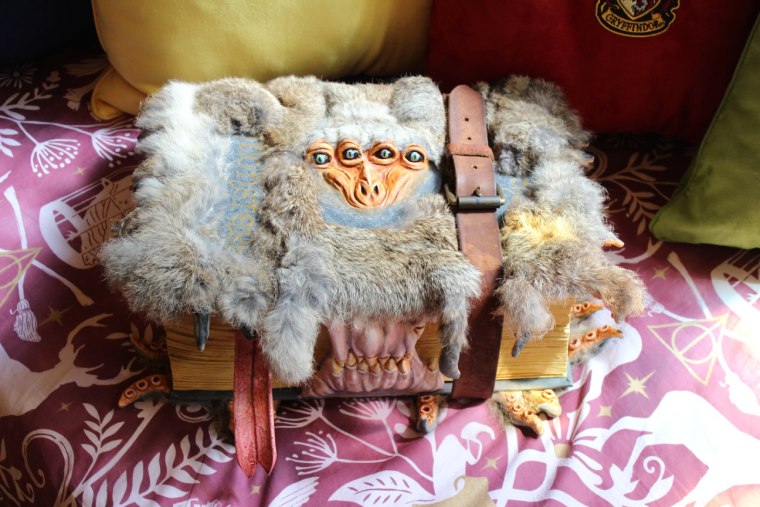 "That was hours of painting, hours of sculpting with paper clay, and just a whole lot of love put into those pieces."
The stained glass window is actually made from decals they printed from a limited edition Mina Lima print made for the Wizarding World at Universal.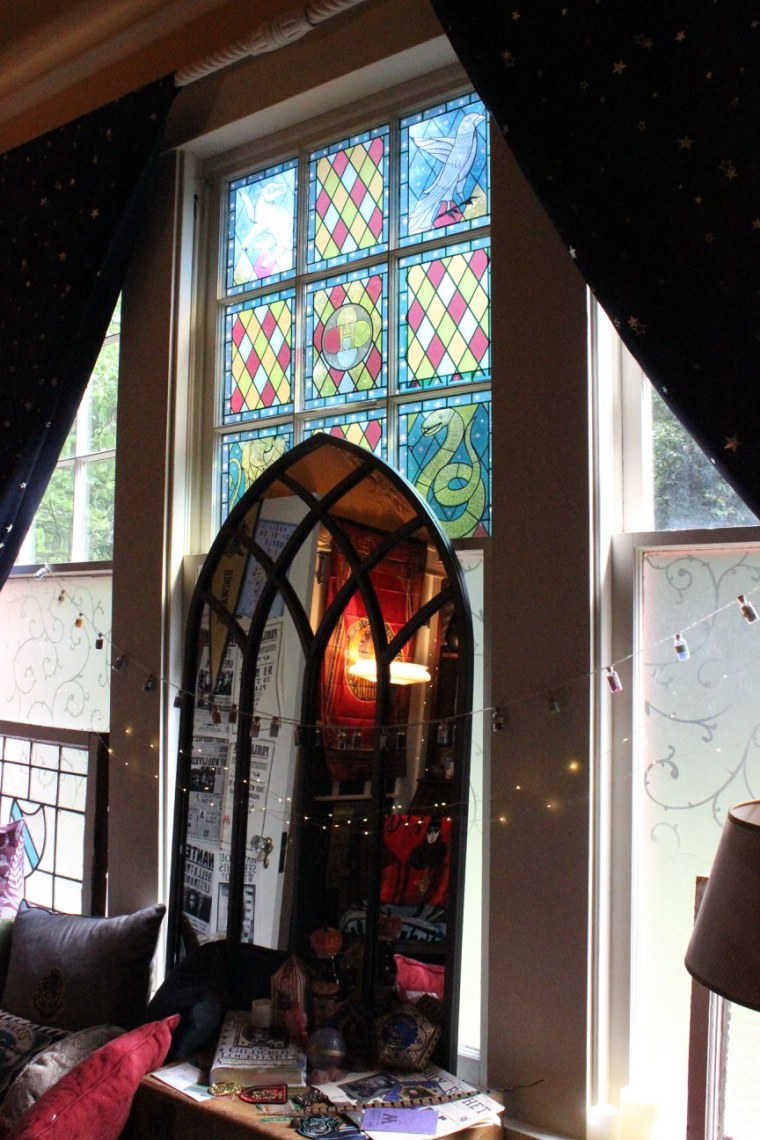 Old books were created by printing covers and wrapping them around books they already had in the house.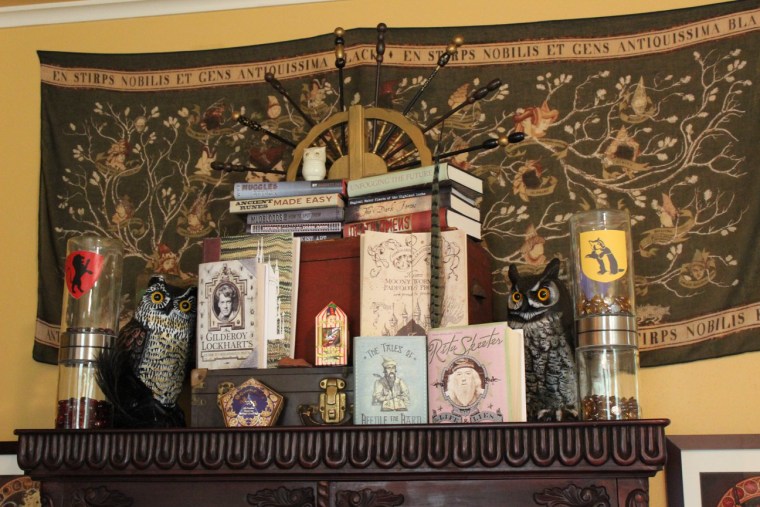 They even made custom wands and wand boxes.
The room also has some manufactured items from places like The Noble Collection and Pottery Barn Teen's "Harry Potter" line.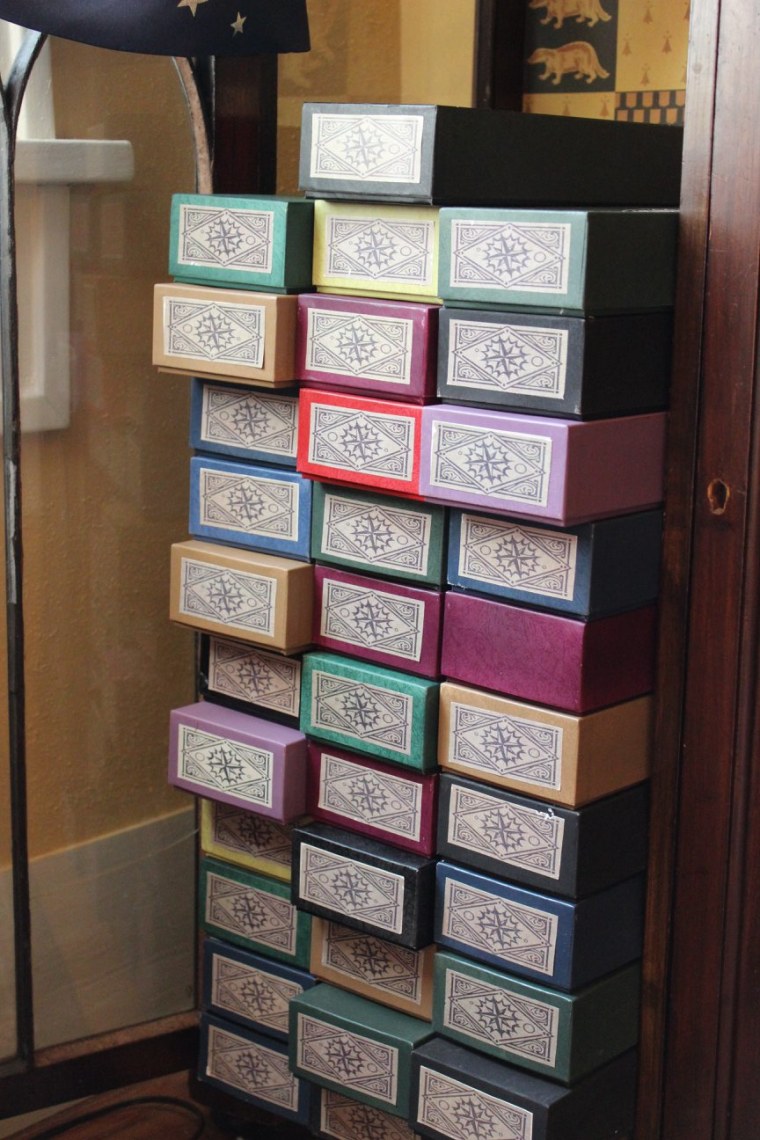 While friends and family enjoy the room (Cason's cousins have brought their kids' friends over during birthday parties to tour the room), the couple also shares the decor with businesses around town for "Harry Potter" events.
"We'll never stop collecting Harry Potter items, and hosting 'Harry Potter' events," Cason said.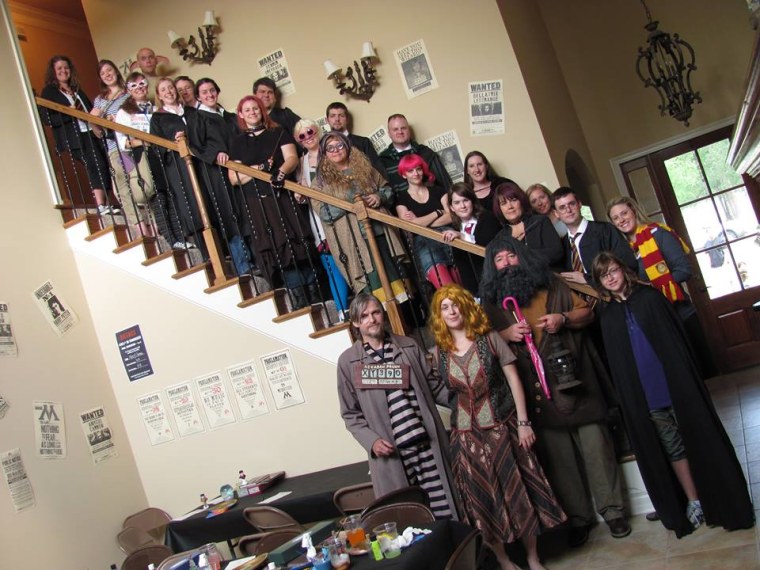 "For special occasions like birthdays, we have friends and family who say, 'Well I wanted to give you something "Harry Potter"-related, but I figure you have it all.' I always tell them that's not true — there's so much left to collect, but we'll keep working on it."
See more photos of this magical room here.