Julie and Andrew Puckett planned on building a tiny home after their Atlanta apartment rent increased by 25 percent. But after finding out that the builder would need up to eight months before he could even begin the construction, they took to Google for a faster resolution.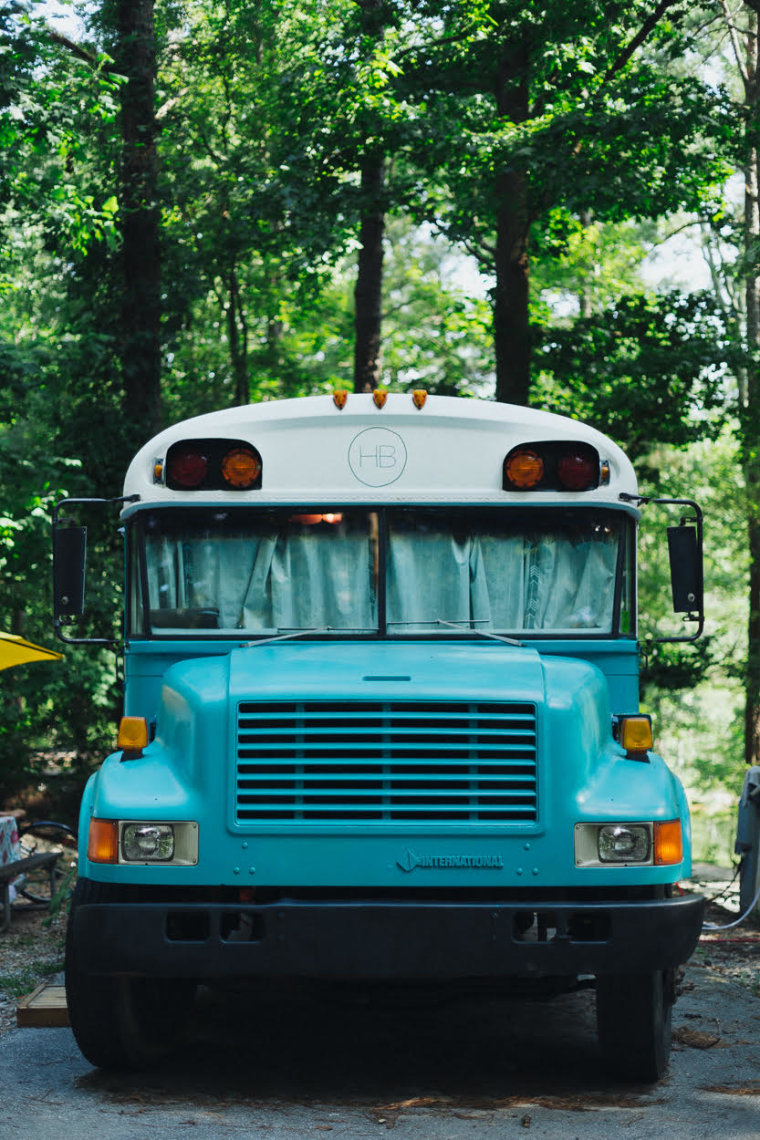 "I had the idea to search used tiny houses, and in doing so, found out about school bus conversions," Julie, 30, told TODAY.com.
The search then led to the discovery of a 1990 Blue Bird bus, which was already mostly converted and used as a temporary camper for a cattle farmer.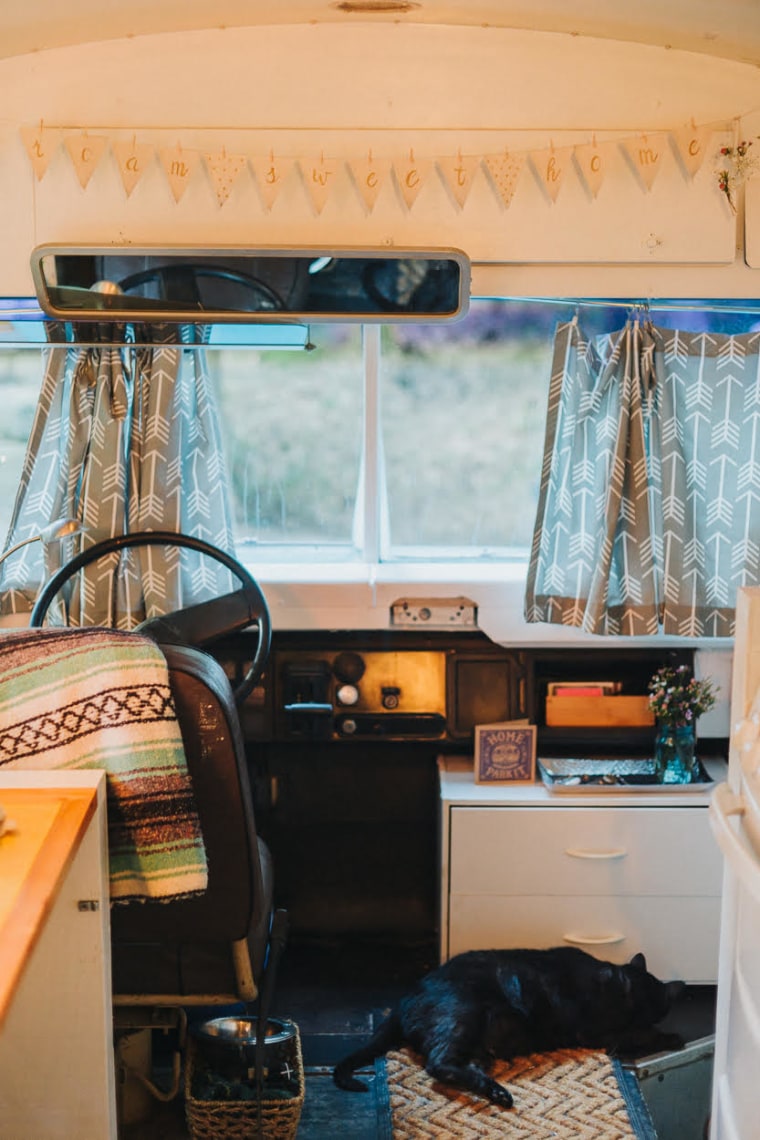 "We paid under $10,000 for the bus, and put in just over $1,000 in additional changes," she says. "We did the building ourselves and sewed all of the curtains and cushions, which helped cut costs significantly."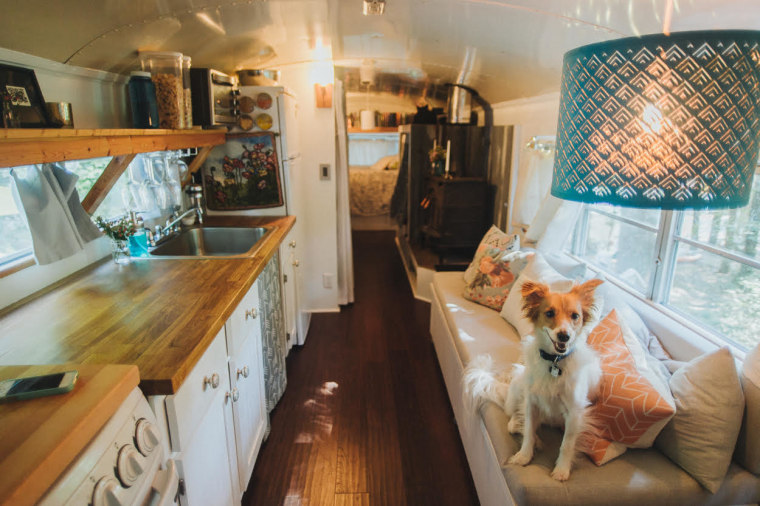 Parked about 20 minutes outside of the city in a state park, the Pucketts, who are musicians, say they love the whole concept because they can live anywhere. While it has over 100,000 miles on it, the couple plans to drive the bus all over the country in the summer to play music.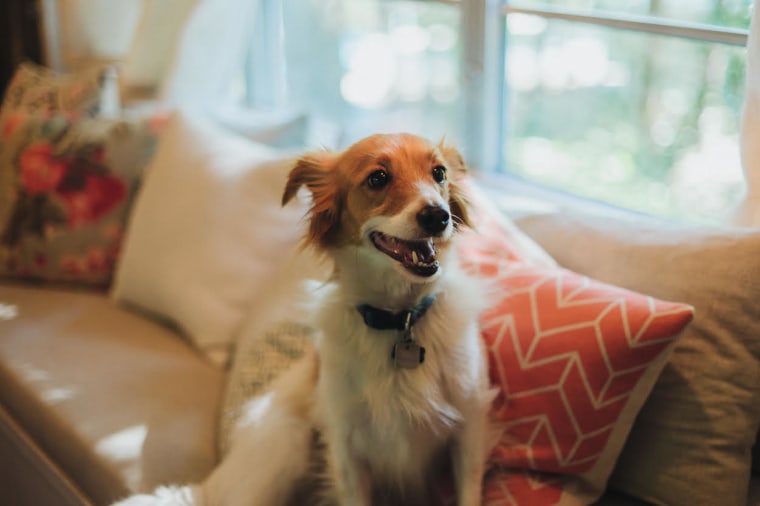 The home features cozy wood flooring, a storage couch and lift-up bed, a lift-up table that also becomes a crate for their dog and designed custom cabinets.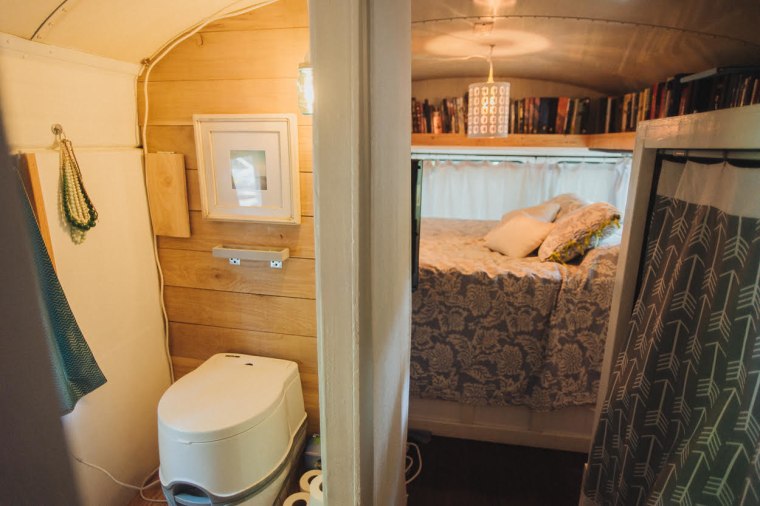 "Having designated separation of space helps it feel like a home," Julie says. "Our shower is full size, our toilet has its own room, and we have a full closet that helps break up the space. Also, the amount of love and attention to detail that has been dedicated to every area of the bus is something you feel when you're here."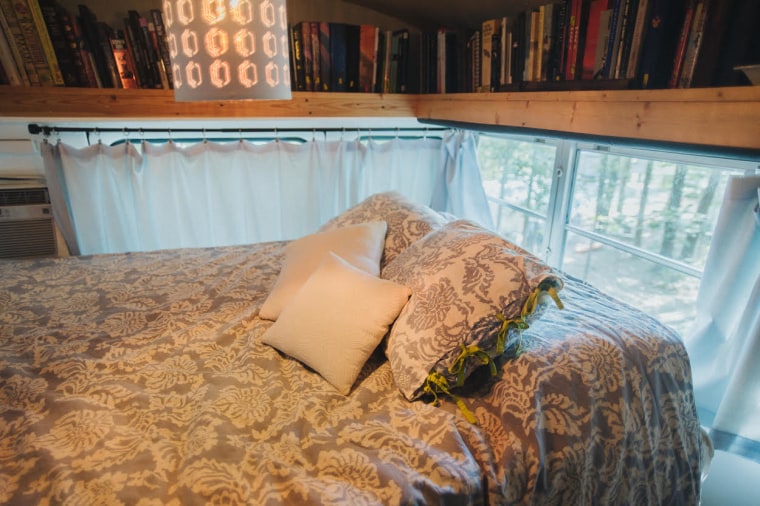 She says her favorite part about the bus is the bedroom/library. "It's such a cozy, safe space," Julie said.
They also love sharing the space with guests for dinner parties. "We like to keep it at no more than five people to give everyone a comfortable amount of space, but we've had as many as nine before and we made it work!"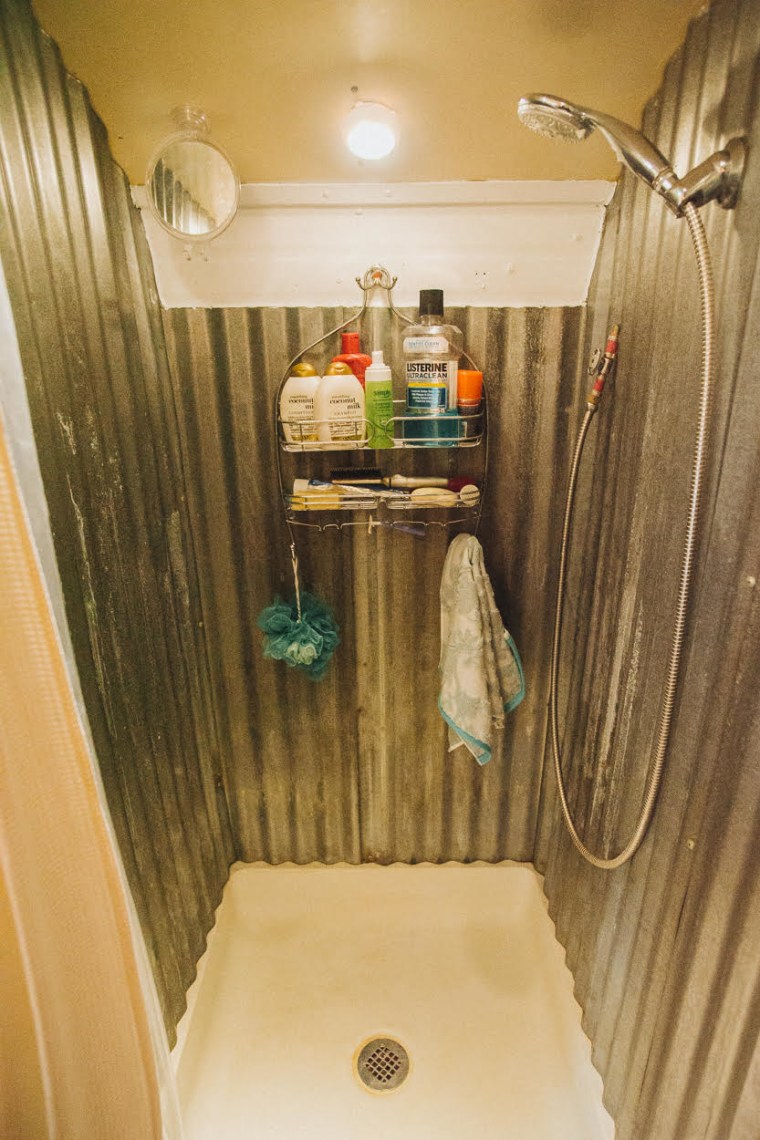 Julie says this bus is the right choice for them at the moment.
"We don't have kids, we have work that allows us to travel fairly frequently, and we've been able to pare down in our belongings pretty aggressively. In 10 years, some of those factors may be different, but I'm really glad we were able to follow through on this particular dream of ours."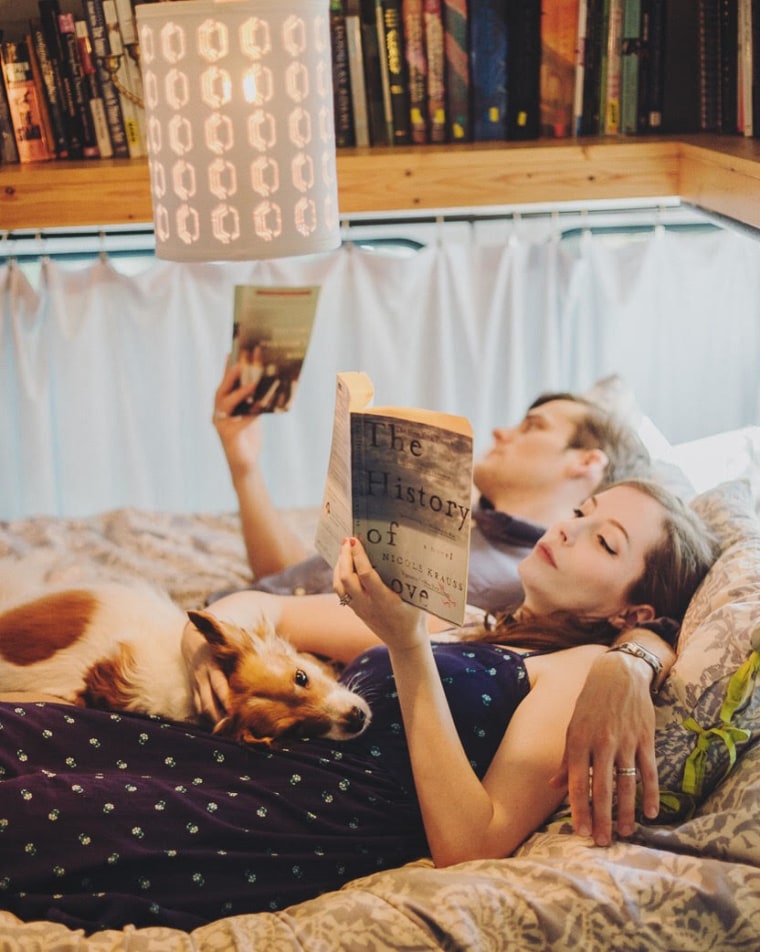 Inspired to downsize yourself? She has some words of wisdom: "Know yourself and any person you share a tiny space with really, really well. Do this with someone you trust. Living tiny will challenge you in unexpected ways, but if you're sharing the journey with a loving partner, it takes the scare out of it."