Conan O'Brien just put his studio up on Airbnb, and we're not talking about a tiny apartment.
The late-night talk show host is offering up a one-night stay in the rafters of Studio 15, where he films "Conan," on the Warner Brothers lot in Burbank, California. One night in the comedic space costs nothing — but you have to enter to win.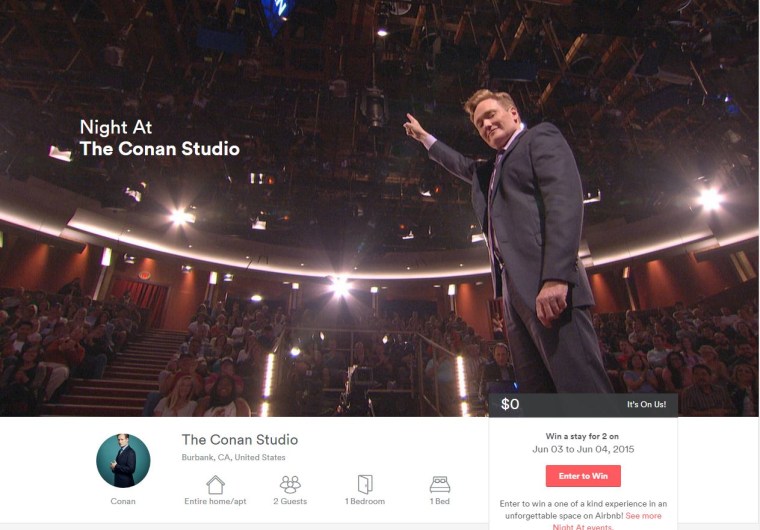 The contest consists of one essay question: "Tell us a little about yourself and why on earth you'd want to spend five minutes in our rafters, much less a whole night." If you can convince the judges in 550 words or less that you should be the lucky winner, you and a guest will spend the evening of June 3 tucked away in the rafters that look down on the very place "Mildred Pierce," "The Big Sleep," and "The Karate Kid Part II" were filmed.
The winner will also appear on the talk show. As the listing states, "Conan will talk to you during a real show. So viewers will see you that night on their TVs, and millennials will see you the next day on their infernal devices."
The contest is only open to residents who reside within 75 miles of the "Conan" studio and, as the description adds, "Contestants who are allergic to wood or wood products should not enter."
Want to experience what's sure to be a funny and eventful night? Submit your essay by 11:59 p.m. CT on June 1.