Perhaps all those Legos hanging around your kid's room could be put to good use — as home decor.
Case in point, this house in London that was created out of 2 million Legos.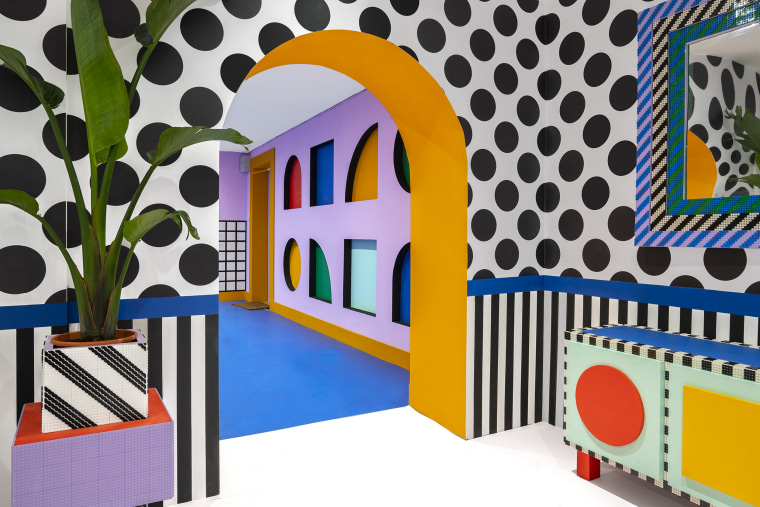 It's part of an installation to showcase the toy company's new product called Lego Dots, which are similar to regular Legos except for their circular shapes.
For the project, Lego collaborated with artist Camille Walala to create a five-room house made of eight shipping containers. Everything inside — including the walls, floors and decor — is covered in the toy tiles.
"There are rooms you would expect from any house, like a living room, kitchen, bedroom, bathroom, as well as a disco room," Walala told TODAY Home, adding that the entire process of planning and building took about four months.
"It was a big team effort to pull it off," she said. "There were architects, engineers, multiple designers, Lego fans and even a Lego master builder."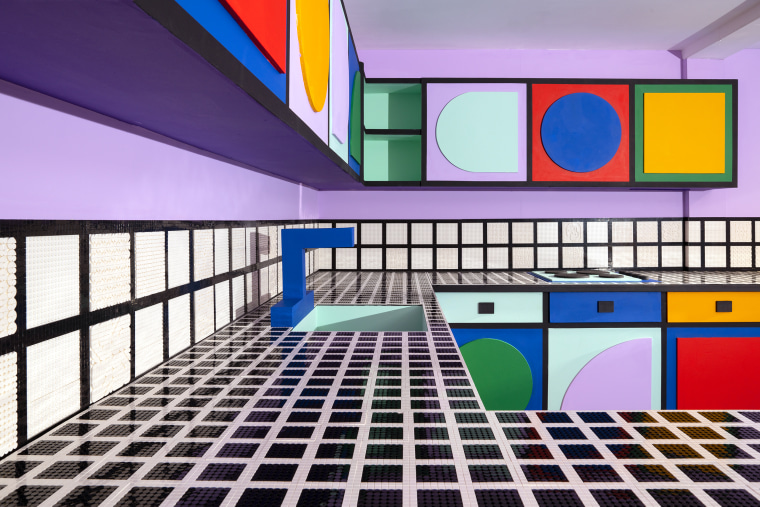 In the kitchen, you'll find the boldest display of primary colors. It's also Walala's favorite room in the house since she collaborated with a group of kids to design the different patterns. "I like things quite graphic, quite strong in pattern, and the kids did something quite wild," she said.
The bathroom boasts a chic black and white color scheme, complete with a ball-pit-style tub.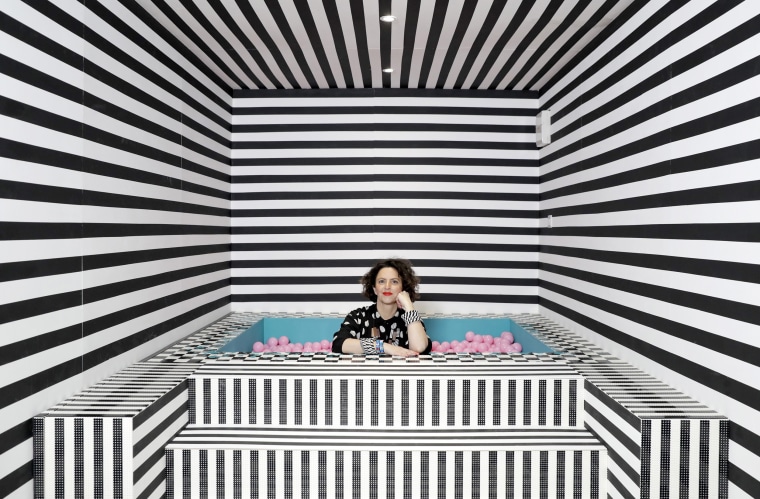 Even the furniture is made of Lego Dots — from the coffee table to the floor lamp.
"Everything had to fit into the Lego system scale too, so thinking in terms of how many tiles you'd need to make a particular pattern and so on," Walala said, adding there was a lot of math involved. "For example, when making a table, we had to plan it so the length worked with a set number of Lego pieces. That was a new way of working for me."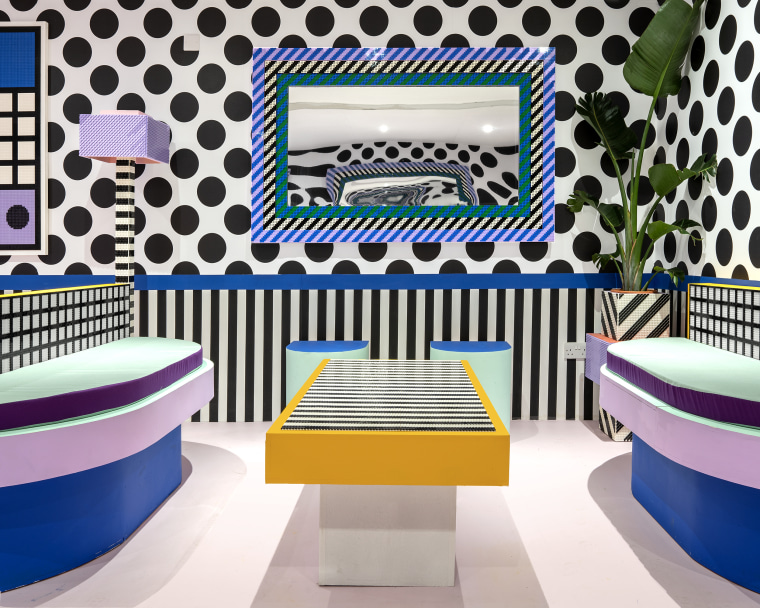 The house is on display for free in London at Coal Drops Yard in Kings Cross. It'll be open until Feb. 2. See more details here.
And if this house inspires you or your kids to decorate with Lego Dots, the product will be available to purchase in March.