Dreaming of paying a visit to Mr. Grey in his penthouse apartment? That can now be a reality — kind of.
The film "Fifty Shades of Grey," based on the book by E.L. James, may still be 11 days from hitting theaters, but you can take a virtual tour of Christian Grey's Seattle apartment right now — after signing a non-disclosure agreement, of course. Lucky for you, I scoped out the lay of the land.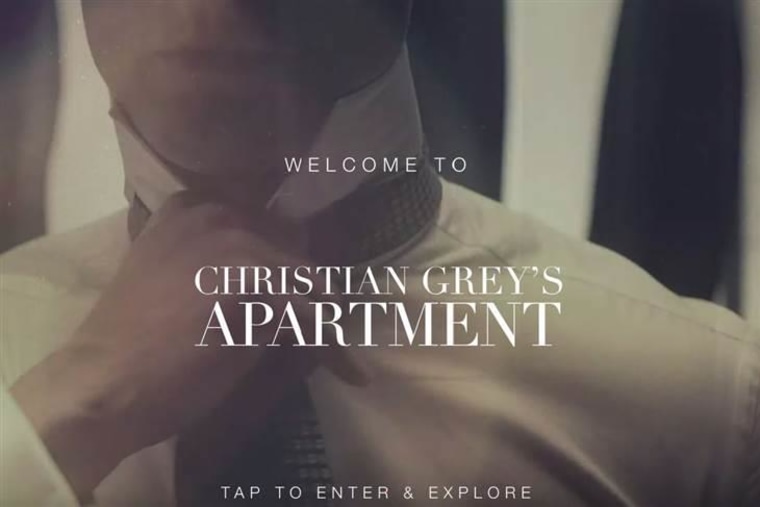 The tour starts in a not-so-innocent elevator, then, after signing the agreement, you get (nearly) free reign of the posh home. Sorry ladies, Grey's bedroom, bathroom and his infamous "Red Room" are locked.
Also included on the tour are previews of the upcoming movie, along with details on Grey's particulars, including his favorite recipes, wines (Pouilly Fumé, Vintage Brut Rose and Sancerre) and routines like getting fresh flowers delivered every three days. Classy move there, Mr. Grey.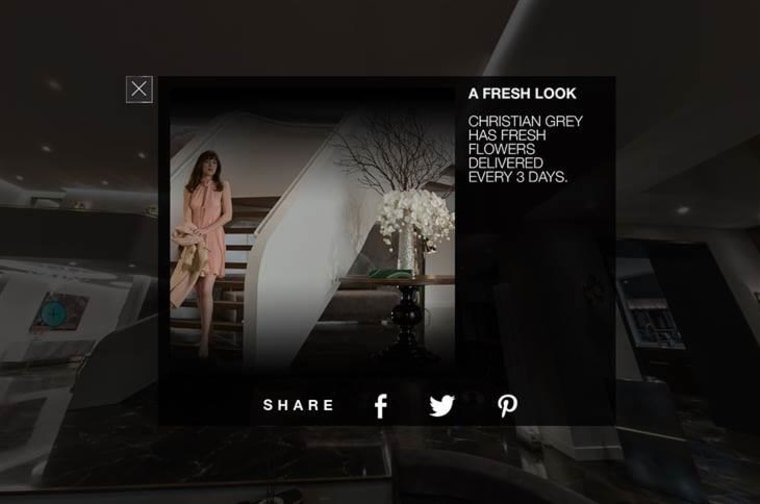 To be a thorough journalist, I had to obviously take (several) tours of the penthouse. A few my initial reactions from the first round:
-How do I get out of this elevator? (Click, click, click.) Wait, suddenly there are two people making out on the wall. (More clicking, scrolling, clicking) Get me out of this elevator! GET ME OUT!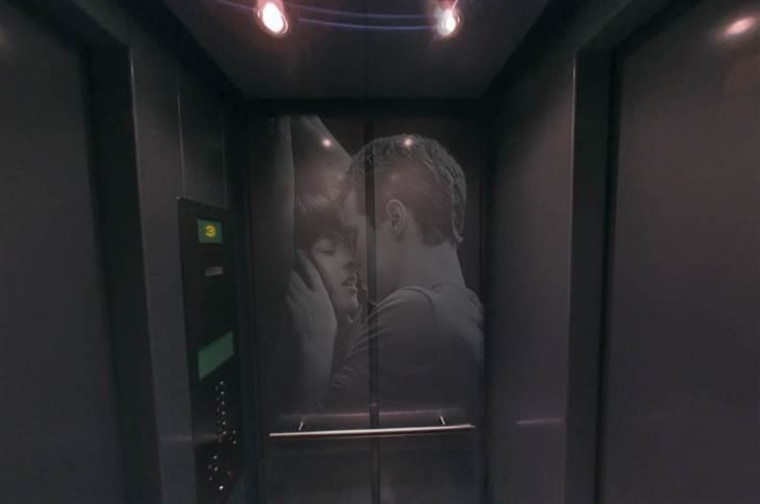 -That is some super intense music. Is it supposed to sound sexy? Because it sounds like I'm being led to my death, which maybe I am.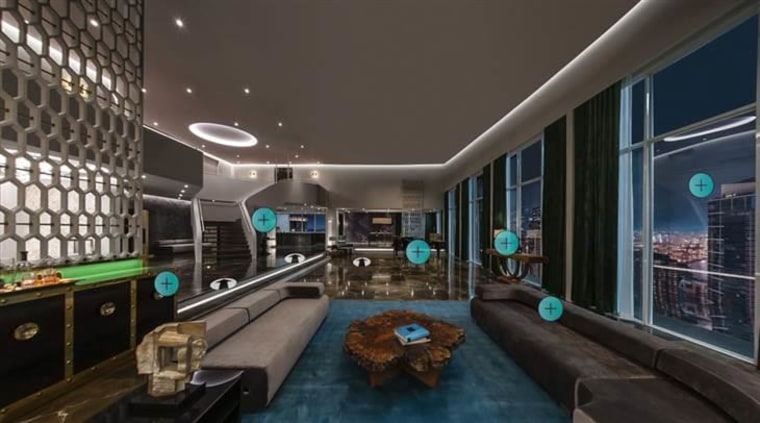 -So this is the main living room…and there's no TV. I take it there's no binge-watching "Friday Night Lights" in this pad. I can't relate.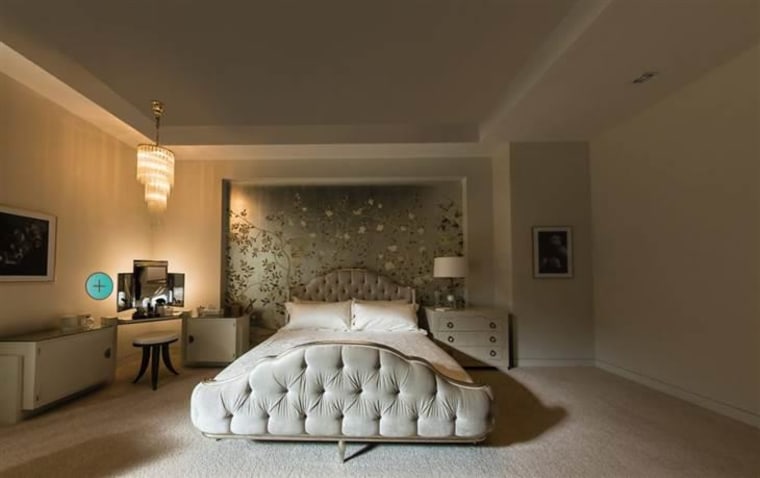 -I cannot count how many times I've tried to get out of this apartment, but I keep getting stuck in Ana's room. Every time I click out, I somehow click back in. Five minutes have gone by and I'm still going back and forth.
I want out of the contract.